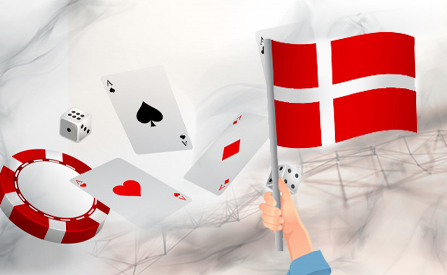 Ever since this form of entertainment has been regulated in 2011, the popularity of online gambling in Denmark is growing continuously. Though it is broken up into sections based on the type of game, every activity is approved- meaning the versatility of content distributed in this market is on a quite high level.
Is it difficult to find good no deposit bonuses in Denmark?
With so many companies allowed to operate in this country, it may seem like a challenging task as the offering is versatile. However, if you follow certain steps and know what EXACTLY to look for, it doesn't have to be complicated at all.
If you are interested to learn more about no deposit bonuses for Danish players, keep reading!
Gambling in Denmark
The market and entertainment activities of this sort are regulated by the Danish Gambling Authority, an independent government entity supervised by the Danish Ministry of Taxation.
To obtain a license…
…an operator should follow certain requirements and is subject to inspection. This includes versatile spheres such as the ability to pay all potential winnings, responsibilities regarding the operation of games and systems, controlling and reporting money laundering and illegal acts, and many more.
Though Danske Spil as a state-operated lottery holds the majority of market and monopoly over several sectors (lottery, bingo, and horseracing), the situation has significantly changed.
Thanks to Aspire Global…
… SYNOT Games is one of the providers that is permitted to offer its product to Danish clientele. Following the agreement with Mr Green, NetEnt was also greenlighted to distribute its portfolio in this country.
These are just some of the examples of foreign operators that have entered the market, and their number is continuously growing. One of the best proofs is the strong revenue for 2019, which totaled DKK 6.57 billion (approximately $951.9 million).
If there's to mention one particular segment…
…where all Scandinavian countries excel, it's the high level of player protection. Only platforms that are approved by this regulator can offer their services, which not only safeguards the punters but the mentioned tax revenues as well.
All complaints are taken very seriously, and when and if the need arises, necessary actions are taken as well. With all these on one's mind, Denmark can be labeled as a rather safe environment.
Introducing No Deposit Bonuses
Being a type of bonus where a consumer is not required to pay but still gets to grab some extra credits for playing, it doesn't come as a surprise that no deposit bonuses are the most favorite ones, in every corner of the world, including Denmark.
They come in two forms…
…extra spins and bonus cash. Both of them can be used for further play. Sometimes all releases featured in the library are included but in some situations venues shall permit only some specific titles, it all depends on the policy.
Making sure they are well-organized, they are usually grouped by categories, such as:
Amount
Game
Country
Provider
Also, some operators will include extra filters, grouping those for BTC or mobile consumers. Then, some hubs will also arrange them by duration, so that punters could evaluate whether the requirements can be completed on time or not.
Speaking of…
…wagering requirements are one of the most important details from the checklist. Having in mind that NDB is a bonus that requires no deposit, it is only natural that some other conditions exist.
The majority of them are within the limits of acceptable, let's say 30-50x, but some operators will impose much higher limits. Also, in most cases, the allowed max cashout amount won't be the same for regular winnings and those from bonuses.
Yours is to take all into consideration and evaluate whether it's worth trying.
Where to Look for the Best NDB?
While we cannot just say "Well, XY casino IS the place for you to go!", we can most certainly help you find the one which will perfectly fit your demands.
First and foremost…
…when browsing any directory with casinos, adjust the filters to display those which are approved in Denmark. It will narrow down your search significantly and avoid potential issues that can occur when you are dealing with non-certified brands.
Then, look for license seal and other proofs of legitimacy. Those can be approvals from various test labs, confirmations about its RNG, or the overall security.
The next stop…
…corner with bonuses and promotions. If you are satisfied with a specific no deposit bonus you've selected, chances are you'll be interested in exploring that entertainment venue even more. Therefore, it would be nice to know some additional forms of extended playtime are offered as well.
Also, take a look at the gaming library and see if the selection of releases. If you are a fan of live dealers, then a sportsbook won't be of much interest to you. Or perhaps it will, in which case you should look for venues which offer ALL sorts of titles.
In case you prefer playing games on the move…
…then look for hubs that have solid cross-platform optimization. Moreover, see what the selection of payment methods is like. And while checking so, see what the policy for deposits and withdrawals is, processing time, and accompanying practices.
It may look like a time-consuming and lengthy procedure, but every invested second pays off, as the result will be- a casino that fits all your demands.
Final Thoughts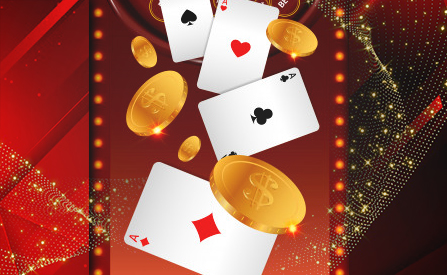 Compared to neighboring countries, Finland, Sweden, and Norway, this Scandinavian country is the least stringent with restrictions. The selection of online casinos in each of these markets is more than a generous one, which is only an extra reason for punters to pay more attention when selecting the one to play in.
All in all…
…the journey is the same and each player should stick to it, if he/she wants to make sure no problems will occur. Reading Terms and Conditions is a duty of each responsible player, and we know that YOU are one of them as well, so do your due diligence.
Only by following all these steps will one be able to find the best no deposit bonuses in Denmark!