Located in Eastern Europe, Estonia is a country situated between Latvia and Russia. The country is a member of the European Union with a population of around 1.3 million. Gambling was first legalized in 1994 with the Lottery Act, and today, additional options are allowed, including online casino games. Officials approved iGaming in 2008 with the introduction of a new Gambling Act. This legislation regulates the online market.
Land-Based and Online Casinos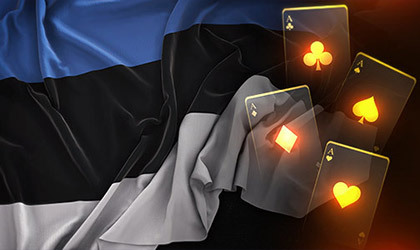 Since 1995, Estonia has offered land-based casino venues. The 1995 Law on Gambling saw the industry begin, and it continues to thrive to this day. There are dozens of locations throughout the country, with each venue requiring forty slot machines or more; if table games are offered, five or more must be on site.
When the online casino industry launched in 2008, it was open to Estonian companies only. Over the next few years, the industry was opened to foreign operators. The country decided to legalize the industry to create a new revenue source during a financial crisis.
Licensing
The Estonian Tax and Customs Board is in charge of overseeing the industry, both online and offline. The Board approves licensing and ensures that each operator acts according to local regulations. Private companies in Estonia can apply for one of two types of licensing. The first is a casino license, it covers all types of casino games on-site and online. Once approved, operators can begin selecting software companies to provide content for services.
The second is a toto license which is connected to sports betting. Companies must have enough capital to launch their intended operations and provide proof of income. A physical presence in the country is also mandatory for anyone operator applying for licensing.
Games of chance in Estonia are taxed at 5% based on the 2009 Gambling Tax Act. The tax base is the amount of bets minus winnings. Players must be 21 or older to access casino games. Operators are not granted licensing if a person connected to the company has committed a crime, is involved in gambling without licensing, or is connected to a bankruptcy proceeding where the individuals caused the insolvency of a company due to poor management.
The licensing system does not include lottery gaming, keno, and bingo. The national lottery of Estonia is Eesti Loto, and they have a monopoly on these types of games.
Player Protection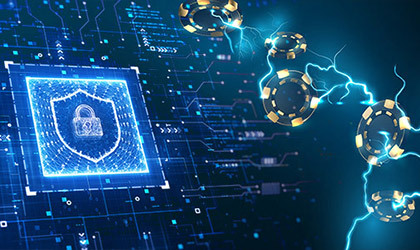 Because the Estonian Tax and Customs Board is so strict regarding the gambling industry, players can rest assured that protections are in place. Regulations require operators to provide services based on certain requirements, including protecting players' personal and financial information. Operators must test games regularly to ensure fairness and follow other protocols, including anti-money laundering and terrorist financing.
The Money Laundering and Terrorist Financing Prevention Act prevents the use of Estonia's financial system and economy in a negative way. Operators must ensure protections are in place so that criminal activity is not at play.
The Advertising Act is also in place, helping to define advertising, general requirements for ads, plus restrictions and prohibitions. Operators must follow advertising protocols for gaming or risk violations