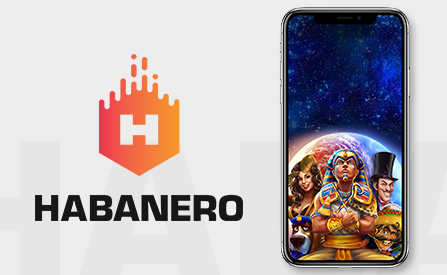 Habanero Systems is known as a passionate bunch of game producers, capable of creating some quite spicy online slots. You will also find a handful of interesting table games and video poker games in their selection of casino games. These different casino games are supported by a variety of back-office solutions, which allows for no deposit bonuses as much as it does for configuring jackpots and taking care of other bonuses.
The company itself is located in Malta, where it also holds the local MGA licence. BMM Testlabs, one of the best independent testers in the world, has further certified all of these games for a variety of jurisdictions from Belarus to the United Kingdom. Further offices have been opened around the world, as Habanero has grown to become quite a gaming giant since the early days.
About Habanero Systems
Since its inception in 2012, the company has quickly gained the favour of players and online casinos. Their list of partners has grown to be quite impressive, covering most of the big content platforms like Aspire, Nektan, SoftSwiss, Codere, Eurobet, EveryMatrix, and countless online casinos on their own. The biggest reason for this is, without a doubt, the popular online slots that Habanero keeps producing at a steady pace.
Something that makes these games so popular is the fact that online casinos have pretty free hands at customising them. Not only does this include the jackpots and bet levels that we already mentioned, but it also includes RTP. This means that different casinos might pay out at different rates from the same games. Make sure to check the rules, or at the very least pick our suggested casinos to play at.
Habanero Online Slots
There are over a hundred games out and more are released every month. The company doesn't repeat designs, unless that is to bring out some popular game or theme in a new light, such as replacing normal paylines with a ways to win system. This ensures that there's a lot of variety for all sorts of players. And it's not just the game mechanics that enjoy from this approach. The games draw inspiration from all around the world, whether that comes out in the form of themes or bonuses.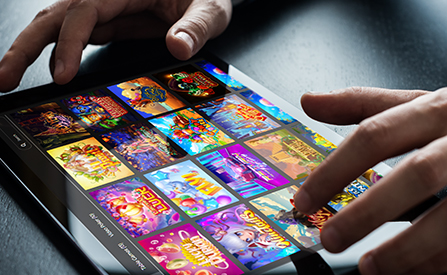 Some of the best casino games from Habanero include the following:
A seasonal slot bringing Santa and his elves on the screen, working away to perfect Christmas. Trigger the map feature to explore the village itself in a rare interactive special. Bonus spins and more awaits!
Mexican influences are quite obvious, especially once the music starts playing. Wild multipliers and bonus spins are combined into a feature that will certainly result in a fiesta of wins. But there's more than that to discover, find out what makes the mariachis sing!
If you've played your fair share of blackjack and roulette, why not take a look at Caribbean Hold'Em? This mix of table games and poker is both easy and fun. Bet against the dealer and let the cards decide.
In this game, we stare at the night sky and draw inspiration from the constellations. The 12 zodiacs bring some eastern influences to the screen. Mystery and special symbols add extra wins and multipliers, with a progressive jackpot also in play for even bigger wins.
Pin-up girls and bomber planes bring a historical touch to this slot, with the reels reminding that it's all fun and games despite the war-like theme. The bombs here are obviously the massive wins that you can explore through a total of 50 paylines.
These are but a few of the more popular games, with tons more to try out at any online casino that hosts Habanero. Unique graphical take and interesting features are always coupled with fitting audio effects. You are sure to find your own favourite amongst these games.
Habanero No Deposit Casino Bonus
If you want to get started with a Habanero no deposit bonus, you should take a look at our list of no deposit casinos that host Habanero games. The company itself has come up with a wide variety of tools for all sorts of bonuses and promotions, so it should be relatively easy for online casinos to offer you bonus spins and bonus cash for these casino games.