Online and land-based casino gaming is available in Latvia, a country located in Europe near Estonia. Retail gaming has been around since 1998, while it wasn't until 2006 that online gambling was legalized. Let's look at the industry details below, with insight into the legal status of brick-and-mortar venues and details on iGaming sites.
Land-Based Latvian Casinos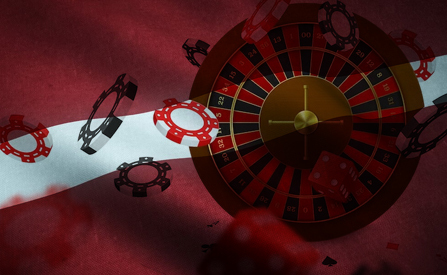 Land-based gaming first began in 1998 when the Law on Gambling and Lotteries was enacted. The piece of legislation is the driving force behind the industry, and it includes many amendments to ensure gaming can occur in a structured way.
Casinos first started in Latvia in 1991 when the Soviet Union fell. However, the venues were not regulated until 1998. Gaming is regulated based on casino laws, and there are certain rules that operators must follow. An example is the minimum number of gaming tables required.
Casinos located in the capital of Riga must have at least ten table games. Establishments in other areas are restricted to five minimum games. Slot halls are an option in the country, offering gaming machines only. The country has over 130 facilities and outnumbers the number of available casinos. Most venues are quite small, though, so they cannot house a large number of games.
Each gambling hall, bingo hall, or casino must have a proper gambling license to offer services. The licensing side of gaming is provided by the Lotteries and Gambling Supervision Inspection. The casino sector is dominated by the Olympic Group and Admiral properties. Most of the facilities are located in Riga to take advantage of the population and travelers. Tourists and locals can take part in gaming.
The Online Casino Industry
In 2006, interactive gambling was approved in Latvia, giving players access to online gaming with titles of chance played over the radio, on television, or on mobile devices. Any operator that offers online gambling must be licensed by The Lotteries and Gambling Supervision and Inspection.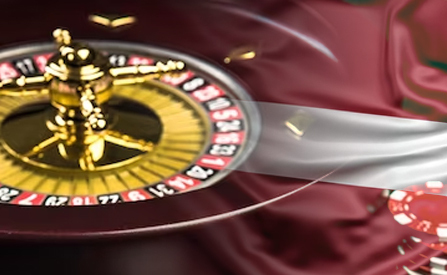 The regulator expects operators to meet certain standards when offering services. A minimum RTP is required for certain games, and operators must reregister with the regulator every year. The current market is quite small due to the many standards that are expected, along with regulations.
Any unlicensed site will be blocked by online service providers. In the beginning, online casino regulations were lax and unlicensed sites were able to offer services in the country. By 2014, officials decided that a blacklist consisting of operators without licensing should be created. Any site that is on that list is blocked and remains so today.
The country continues to add new sites to the list, so the options for iGaming in Latvia are quite limited. You will only find a handful of licensed sites to play with from the country.
For quite some time, individual players were not prosecuted by officials if they took part in gaming via unlicensed operators. Most would use a VPN or mask their IP address to access sites. Some players may have done so unintentionally by running a VPN and visiting a blocked site.
By 2020, the country decided to stop anyone from having the ability to play with any site that was not authorized to offer services. Financial institutions and internet service companies were instructed to provide the names of citizens that were trying to visit or complete transactions with such sites. Administrative fines were handed down to these players each time they tried to pay or visit a site.
Any player that happened to win money by accessing an unlicensed site would have to pay more fines or back taxes in the country.
Around the same time, Latvia decided to ban online gambling activities due to the COVID-19 pandemic. This led to zero gaming options for players. Even the small number of sites with authorization to offer services were unable to provide games.
The government felt that the short shutdown time was needed to protect the citizens of Latvia. The goal was to ensure that the people did not spend their money on gambling when it was already a strenuous time economically due to the increase in the pandemic. Players were no longer able to enjoy table games, slots, video poker, etc.
By 2021, the ban was over, and players were free to access licensed sites. Tourists and residents can easily enjoy gaming via the authorized providers. This opens the market to everyone and ensures that all players who meet the age requirement can access licensed sites.
Gambling Tax Rates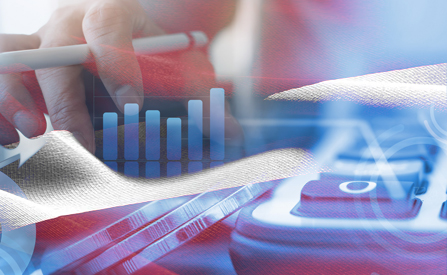 Online gambling service providers are taxed at 10%. The revenue from games is reviewed, and 10% is taken from the total amount. A small 25% of the amount is given to the local government for budget needs. The remaining 75% goes to the state budget. The 10% amount is relatively small when compared to other European countries.
Casino winnings are not taxed in Latvia if the amount is not larger than €3,000. If players win more, then the winnings are added to other taxable income of the individual.
For land-based casinos, the tax rate is a bit odd. Some taxes are paid based on percentage, and others are a flat rate. Roulette, card and dice games, and gambling machines have a fixed rate. Games of chance played by phone, sweepstakes, betting, and bingo have a 10% rate.
The total amount paid by the land-based gaming provider will see 75% go toward the state budget. The remaining 25% goes to the local government in which the operations are taking place. The same win amount applies to land-based gaming as online. If you are higher than the 3,000 threshold, you must add the amount to your taxable income.
The country also offers online lottery games via Latvijas Loto. The monopoly offers online gaming options, and they are the only provider in Latvia. Online poker and sports betting are also allowed, giving the country a well-rounded gambling industry as a whole.