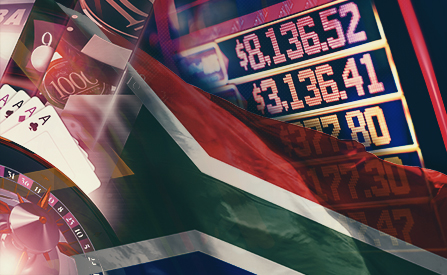 South Africa is one of the most advanced countries on the African continent, and also the site of many famous landmarks such as the Cape of Good Hope where one of the largest South African cities, Cape Town is also located.
Sports play a large role in the culture and daily life of South Africa, with the most popular being football, rugby, and cricket.
As expected, with sports comes sports betting, and South Africans and they account for 54% of all gambling in Africa.
Thorny Legal Landscape for iGaming
While sports betting and horse race betting is completely legal in South Africa with many licensed land-based and online operators offering this service…
…the igaming situation is much different.
Currently, any form of online gambling that is not sports betting or horse race betting is illegal in South Africa including both onshore and offshore online casinos.
Players who contravene this law may face up to 10 years in jail and the confiscation of any winnings.
That does not mean punters from SA don't choose to bet online and there are offshore operators who target them, but it does mean it's very far from a risk-free activity.
What are No Deposit Bonuses?
No deposit bonuses are a way for casinos to attract new customers by offering various incentives. It's also a good way for casinos to promote certain games as no deposit bonuses are usually limited to certain kinds of games, and often even to specific titles from specific companies.
The most common forms of bonuses are extra spins, bonus cash, and sportsbook bonuses.
Extra Spins and Bonus Cash
Bonuses aren't just useful for casinos, of course.
They are very useful for novices to gambling to get a feel for the games and make the right choice when it comes to game selection.
For those who are not so green, no deposit bonuses are still an excellent way to check out a casino without spending any real money.
Extra spins are a very popular kind of bonus because of the popularity of slot games but bonus cash is really good for those would like to try table games like blackjack instead.
Sportsbook Bonuses
Many casinos offer sports betting, and many of them offer a no deposit bonus. These bonuses come in the form of credit that is added to the player's balance once they register and use an offer code.
Understanding the Strings Attached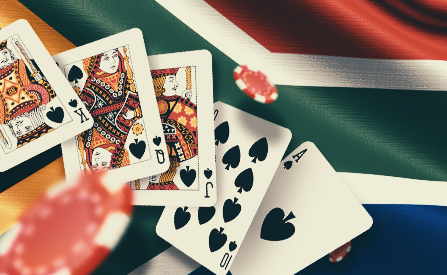 There are terms and conditions that govern bonus offers.
Both in the sense of general terms and conditions all players should always read before selecting any casino to bet at and specific rules relating to bonuses themselves.
When it comes to general T&C one of the most important things to pay attention to is the withdrawal limits that exist for a specific casino. The minimum and the maximum withdrawal amount are often limited and every punter needs to plan accordingly when it comes to actually cashing out their winnings.
Wagering Requirements
This is one of those rules specific to no deposit bonuses. Also called "playthrough" it describes the volume of bets one needs to make before they can actually withdraw any winnings made from the bonus offers.
For instance, a $10 bonus cash offer might have a playthrough of x10 meaning you need to wager a total of $100 before you can withdraw any wins resulting from the bonus.
These bonuses may come with additional cash out limits, separate from the ones in the general T&C.
Sportsbook bonuses are also subject to playthrough but casinos with also specify the minimum betting odds both for the entire bet and for each individual event.
Offers are also often time-sensitive with the time frame usually depending on the bonus cash amount.
Final Considerations
After considering all the terms and conditions, players should also pay attention to what kinds of games the bonuses cover. Most often, the bonuses cannot be used on any game the casino offers.
A further important thing is the wagering contribution. Slots are usually 100% meaning that every dollar wagered counts toward the playthrough, but games with lower house edge like blackjack may be between 70% and 80%.
It's a lot to cover, but the only way to gamble safely is to be mindful of the terms and conditions as well as the legal landscape of one's country of residence.