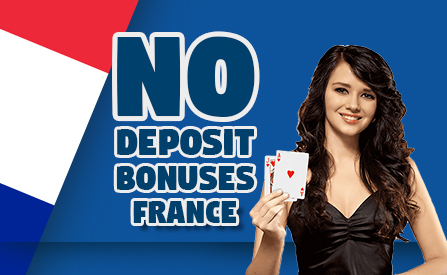 Many European countries have a regulated online gambling market, and France is one of them. The country has legalized online gambling with its 2010 Gambling Act, allowing players to visit licensed sites and play for as long as they want.
The country, however…
… has limited the market volume, in order to prevent gambling addiction. Therefore, French players can only place bets on horse race betting, online poker and sports betting activities. The government considers these types of gambling as games of skill, and all other forms of gambling like slots, roulette, blackjack, which are seen as games of luck, are banned.
Previously…
… the market was overseen by ARJEL (Regulator l'autorité nationale de régulation des jeux en ligne), but the regulatory body was renamed and restructured to ANJ (L'autorité nationale des jeu)in 2020. The new regulator was tasked to ensure minors are protected, tackle gambling addiction and prevent criminal and fraudulent activities, given the rise of the online gambling activities in the country. But the laws remained the same, therefore, players can still only enjoy the three forms of gambling, and that's it.
As such, France is considered…
… one of the least online gambling-friendly countries in Europe, and even though the EU requested from it to open its borders to member states, it only allowed shared poker pools with other countries, and nothing more. Operators like BWIN, Winamax and PartyPoker are licensed to operate in the market, and they all have a .fr site you can access and place bets at, but only on the games of skill. These are sites, though, are constantly giving players the chance to gain more out of their gambling time. Luckily for you, even though you cannot place bets on many gambling forms, you can enjoy promotions and bonuses. Among the ones that you will benefit most from are the No Deposit Bonuses.
These bonuses…
… are the ones that allow you to join a gambling site and claim a "free" perk to boost your online gambling time, without making a deposit first. Of course, no service in the world is absolutely free, so you would eventually have to give the site something in return, in the form of wagering requirements. Wagering requirements are the condition written in small letters on the bonus offer itself. They oblige you to play through the bonus amount several times before you can withdraw any winnings you made with it. And while most sites offer fair and reasonable wagering requirements, you still need to clear the condition before you can cash out your winnings. Continue reading to discover more about No Deposit Bonuses and the types you can come across playing at French online gambling sites.
France No Deposit Bonus Types
There are many types of No Deposit Bonuses players come across when playing across international online casino sites.
For instance…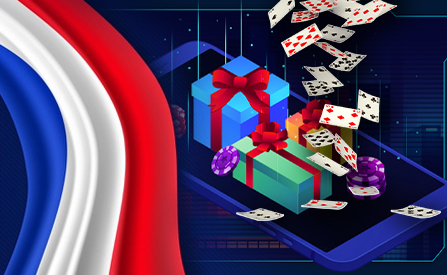 … players from countries where slots are legal can claim No Deposit Free Spins Bonuses. These are the bonuses that give players a number of Free Spins to try out the game and get real money winnings thanks to them. Normally, the Free Spins would arrive with wagering requirements, but there are such which won't. The Free Spins which arrive without the condition usually give you the chance to use the winnings you made for further play. That's more often the case when the casino wants to promote a new game, so in partnership with premier software developers like Microgaming, Yggdrasil, Play'n GO and NetEnt, they allow you to try the new title for free and use the winnings you made for further deposits.
As you know, however…
… slots are not allowed in the French market, so you would have to settle for other types of bonuses. Among them, we can name the following ones.
Standard No Deposit Bonuses
The Standard No Deposit Bonus, as you can assume by its name, can be any No Deposit Bonus the operator has crafted. It is usually a bonus you can claim using which you can place a bet on any of the offered forms of gambling at the site. And, it is usually the bonus that comes with wagering requirements. The wagering requirements for these types of bonuses are usually pretty reasonable. Considering they can be anywhere from 5x to 45x the bonus amount, Standard No Deposit Bonuses would come with the average, 20x the bonus amount. That means that if the operator is giving you a €20 No Deposit Bonus, you would need to eventually deposit and play with €400 in order to withdraw the winnings you made with it.
No Deposit No Wagering Bonus Offers
You would think that such bonuses cannot exist because as we said at the beginning, nothing is really for free. No Deposit No Wagering Bonuses are free of wagering requirements, but instead of giving you real money to play with, they give you something else.
In countries where slots are legal, No Deposit No Wagering Requirements offers would come in the form of Free Spins. In your case, where slots are off the table, they would come in the form of Bonus Funds.
Bonus Funds No Deposit Bonus Offers
These are the bonuses that usually come with no wagering requirements, as you won't get real cash that you could eventually withdraw.
The operator gives you free bonus funds to use and to place a bet on, say, football events and that's it. Or, it can be the other way around. The operator may give you a real cash bonus, but the winnings you make with it would be in bonus funds so that you can continue playing. That's actually the main purpose for these bonuses, to motivate you to continue playing at the site for real money eventually.
Why Claim No Deposit Bonuses?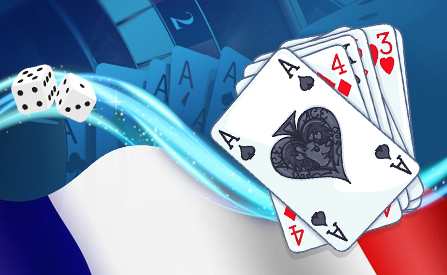 The craze with No Deposit Bonuses is that they allow players to claim a freebie without committing to the site right away. Players can visit the site, claim the bonus without making a deposit, use it and only then decide whether they would want to continue playing at the site. If they do, they would clear the wagering requirements upon withdrawal. If they don't, they can continue exploring sites to join, considering they were not committed to the site in no way.
In case you decide to stick with the site, you are getting an excellent boost to start your online gambling experience at the site. You are getting a freebie without needing to make a deposit first. And, even though you need to clear the wagering requirements, if you already made your decision to play at the site, you know you will eventually deposit as much as needed with the condition, so you're in no way in a loss. But, make sure you read the Terms and Conditions of the site, to ensure that you're getting fair play.
Reading the Terms and Conditions Is Essential
You already know what to expect from No Deposit Bonuses. You get a bonus, play, go through wagering requirements or claim the bonus funds without them, and that's it. But, when you get to the part of withdrawing your winnings, you may bump into an obstacle. There may be a cap on winnings you can withdraw with the No Deposit Bonus. That's why before you claim the bonus, you need to make sure that it does not come with caps on winnings.
Some operators may cap the winnings to, for instance, $400. Imagine winning $1,000 with the bonus, and only being able to claim $400. You wouldn't like that, right?