New online gambling markets are being opened every day, and as the accessibility to an Internet connection has become a necessity rather than a privilege, all the more revenue potential is available for operators and players alike.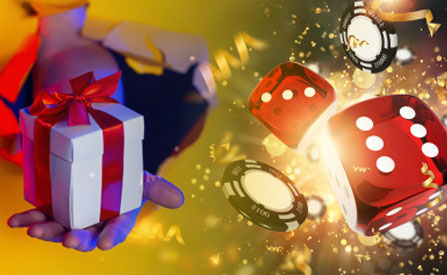 Still, for a long time, online casinos and other gambling platforms were a grey area, and the business thrived under the governments' radar. This was particularly the case with smaller markets – individual countries – that were slower to adapt their legislation to the new phenomenon launched before the turn of the century.
Poland was one such case where online casino, betting and gambling enthusiasts in general had the chance to access all kinds of international sites without any legal repercussions. However, since the Gambling Law was passed on 19 November, 2009, online betting became the only available form of interactive gaming legally allowed on national territory. Years later, in December 2016, the Amendment to the Gambling Law was also enforced, including online casino games to the mix. While this still kept table games available at land-based locals only – poker included – it still provided a somewhat greater diversity for slots enthusiasts. Online slot games became available through the state-provided gambling operator whose monopoly is still in power.
As it stands, the current regulations impose rather strict penalties for anyone breaking the current law. This has come to include other parties apart from offshore operators and their Polish players, such as the payment processing services facilitating payments to these blacklisted sites. Ultimately, even ISPs were involved through a provision requiring them to block specific operators. Cash fines and incarceration penalties have been included as part of the punishment process, turning Poland into a strictly regulated interactive gambling market contrasting the greater liberalism regarding the matter across the EU.
Poland No Deposit Casino Bonus Guide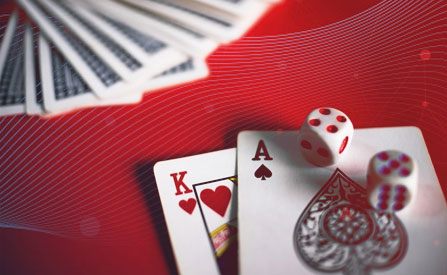 Considering how complex things got for online casino enthusiasts from Poland, they were bound to seek out alternative solutions soon enough. After all, with rather limited range of betting sites and a single monopoly on online casino services, options were few and far between.
Therefore, players turned to offshore operators supplying a large variety of games and services in order to match their needs. In this line of thought, it is important to bear in mind the numerous points that should be considered when choosing an online casino out of that lot. Generally speaking, there are a couple of guidelines to making the top choice, including:
Game variety – The games offered at your chosen gambling platform need to fit your preferences. After all, there is no point signing up to a casino that offers slots alone if you are a fervent blackjack fan, or vice versa. Look for greater variety as well – specialty games, video poker titles, or even live dealer casino – in order to get as much as you can from a single platform.

Casino security – Always check for licenses and security measures provided by the online casino operator before spending funds at the platform. State sites will normally be licensed by the national authority, but with international ones, the issue deepens greatly. Make sure that the casino is licensed by a reputable regulation body from a strictly regulated jurisdiction – they will offer all the latest in security certificates tech in order to stay compliant to current regulations.

Banking Methods – This is a valuable consideration for all operators, and international ones in particular. See if enough options are open to your market, and whether their features fit your gambling needs.

Bonus Options – Ultimately, it is important to consider the online casino aspect that brings in the most benefits for the player pool – bonuses and promotions. Always check for their variety of offers, the bonus amount, how generous the loyalty rewards are and whether some time-limited promotions or special gameplay events are up for grabs.
No Deposit Bonuses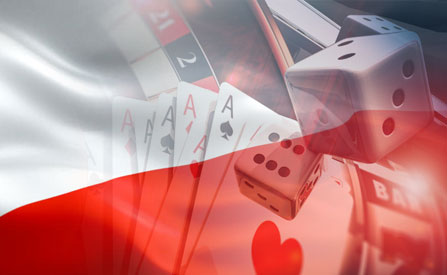 Out of the whole lot, No Deposit bonuses are the ones you are most likely to encounter head-on during your first visit at a new casino. They may not be too rewarding in terms of amount, but they are certainly beneficial for the player type they focus on. In other words, newly registered players are the ones eligible to claim such bonuses, considering that they have just registered at the platform. The best part is that players haven't made any deposit yet, and can simply get started on their gameplay using the bonus funds.
Speaking of which, this type of offer can come in three different formats, depending on whether the player receives straight-up bonus cash, or alternatively some extra spins or bonus play time. The first is usually a low amount, yet one of the more desirable options among players, while the second and third are much more commonly found.
Bonus Code
Just remember that these No Deposit bonuses could come with a specific bonus code. The Poland online casino No Deposit bonus codes are usually presented along with the offer, or alternatively sent to each player upon signup as a promo email informing on their offering. Either way, it is important to remember that you would need to input the code during the process of claiming the bonus, so as to identify the specific offer you're after.
Wagering Requirements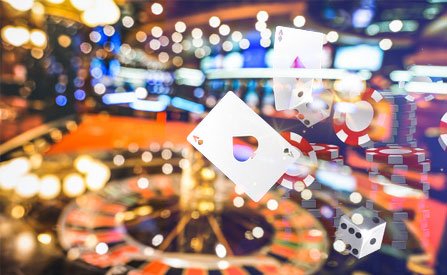 Apart from the rewarding features of these bonuses, there are also some considerations that work in favour of the casinos. While players are still largely able to benefit from the offer, the casino operator needs to have some kind of guarantee in case of bonus abuse.
That is why, the most common part of the bonus terms and conditions is the playthrough requirement, also known as wagering. It determines how many times the amount of the bonus funds you've received would you have to deposit to the casino and play through on specific games in order to redeem your bonus winnings.
Here, you would additionally benefit from learning a bit more about the games' contribution to the requirements. After all, the bets you make at video poker or table games are only partially helping you clear the bonus requirements, while those at slots have a 100% contribution.
Limits & Restrictions
In addition to this requirement, players also need to comply with a set of rules and limits imposed by the same bonus terms. On the one hand, there are some limits, mostly regarding the bet sizes of the wagers you make using the bonus, as well as withdrawals you can ask for from your respective bonus winnings.
Alternatively, players will also experience some restrictions in game selection, as mentioned above, imposed indirectly through their contribution. What is more, some No Deposit bonuses may actually restrict the scope of games where the awarded bonus can be used, in which case it is important to check if the selection fits your taste and preferences.