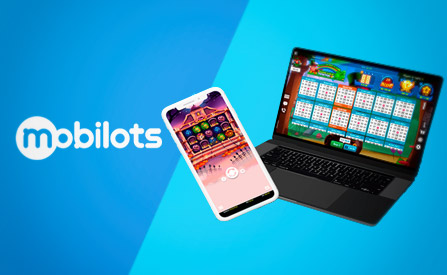 Mobilots not only produced online slots, but also bingo games. Their entry to the latter area happened rather late. Fortunately, it happened at a time when most other bingo networks had already closed down. This allowed them to come in with a fresh product and of course some fresh ideas like no deposit bingo bonuses.
The slots in turn are, as you can tell from the name, aimed at mobile gamers. But it's not just slots either, with an array of casino games from video poker to keno and instant sports also available. Like most game producers of this size, Mobilots too leaves the individual bonuses up to the determination of online casinos. What matters is that the games are available and ready to be played with bonus cash and bonus spins.
About
Mobilots started operating around 2012, about the same era as mobile casino gaming started becoming the prominent way of enjoying casino games. The slots were soon followed by video poker and other similar casino games, and finally with bingo in 2020. The company is well on its way to building a portfolio that covers all the important areas of entertainment for online casinos.
The offices are located in Malta and Spain, making this a very Mediterranean company. In truth, this is very much an international enterprise, especially as Malta is known as one of the central sports for the iGaming industry. This is perfect for creating connections, both with other companies and online casinos, which means more and more no deposit bonuses for you to try out.
Games
Video poker titles aren't the most numerous, but do offer a bit of classic fun with titles like Jacks or Better and 2 Deuces Wild. Instant Sports is a similarly small selection of games, mostly concentrating on football. These games basically allow you to set your bets, and then come up with random results. It's an interesting change from rolling the reels.
The company also has a couple of scratch card games, and Keno available. Once again, not in any considerable numbers, but with high quality that is worth looking into. Then there are the arcade games, which are a bit obscure category by themselves. What sort of games are these exactly?
Matching Combinations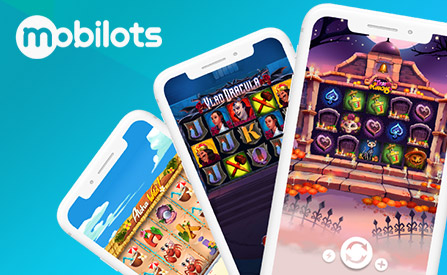 Well, once you open up any of the titles like Ra to Riches, Rounders, Frutti Friends, or St. Patty's Gold, you'll notice that these games are in fact quite like slots. Some other companies would call them that in fact. The only major difference is that instead of reels you have grids, and instead of paylines wins are made with combinations of matching symbols, also known as cluster pays. And that's what these games basically offer, though you will find a selection of features like jackpots, wilds and unlockable bonus features.
Immersive Mobile Slots
This is the main category of games for Mobilots, and consists of vastly more titles than the other areas of casino gaming. Not enough to fill a casino by itself, but still enough to ensure that you can find a handful of new favourite slots amongst the masses.
Though these are mobile games, the company has aimed for superb graphics. This also includes plenty of animations and sound effects that take advantage of everything our speakers can offer. This means that the games might take a while to load, and do require a good mobile internet connection. But once you get into the gaming it all looks and feels excellent.
Surprisingly, the company seems to have decided on low to medium volatility as their default. Given that most other gaming companies solely produce high variance titles, this is a rather refreshing take. It does often limit the max wins, but that also means you're going to get a lot more wins to keep the gaming interesting.
One of the special features that seems to be present in most games is cascading symbols. This means that all wins result in exploding symbols, giving way for more symbols and wins. Bonus spins, wilds with modifiers, and jackpots are also pretty popular. Here and there you will run into more complex specials, some of which are progressive.
Bingo Software
The bingo software from Mobilots isn't as widely available as the rest of their games, and finding no deposit bingo bonuses is limited by the lack of bingo sites. However, given the way the system is built, we fully expect more and more online casinos to pick up this highly customisable system. Currently, it should be your number one choice for mobile bingo.
No Deposit Casino Bonus
There are a lot of different opportunities here for no deposit bonuses. You might not always find targeted promos, however, a no deposit bonus cash is always useful in almost all of these games. Just make sure to pick an online casino that allows you to make the most out of your no deposit bonuses. Bonus spins might be available at times, and you can even find Mobilots slot tournaments in select online casinos.