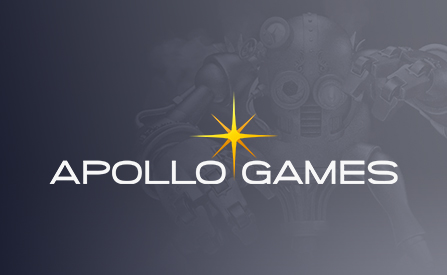 If you're mainly an online casino gamer you might not have run across Apollo Games. This is due to their history as land-based producer. But they have made the move to the online space too, with an aim to create a similar following as their cabinets have in the more traditional markets.
The aim of Apollo Games is to create premium quality games, which haven't gone unnoticed by online casinos or platform providers. They are by no means the most widespread game producer, but they've managed to build up some pretty impressive partnerships nonetheless. But has that resulted in no deposit casino bonuses? And does the company offer anything else but online slots? And how do those games play out anyways? Let's find out.
About
Apollo Games was established in 2007, also known as Apollo Soft or APK Soft. Since the beginning, the company has been heavy on research, combined with a strong mindset of producing everything in-house. They are certainly not going to make any compromises when it comes to the quality of their slots.
The company has gained popularity throughout Europe and Africa, with Poland, Slovakia, the Czech Republic, Kenya and Uganda being some of the key areas. The company aims to continue their advances in these areas, while also concentrating more and more on the online space. This is also evident from the fact that Apollo Games holds a licence from the Malta Gaming Authority, one of the main online casino hubs in the entire world.
Games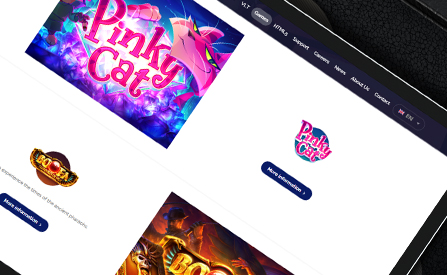 At the moment the gaming products from Apollo Games can be divided into two categories: land-based slots and online slots. Naturally, there's a lot of overlap between the two. And since the latter was the original product, you can expect a lot of these games to be simply ported to new platforms.
The overall selection of games remains quite low. This is because of dedication to quality, with each game having to stand on its own and remain a popular product for years. Likewise, underperforming titles are soon pruned from the selection.
It's the details that matter…
…so let's have a look at what a typical slot from Apollo Games looks like. You will immediately notice that the graphics are always on a great level. The different themes of games like Gangster World, Pandora, Turbo Slots, Blood, and Four Fruits all enjoy a detailed and polished finish.
At the same time, it's easy to tell what sort of setups you are going to encounter on the reels. And for most cases, it's going to be the standard five reels of three symbols. Paylines are then laid on top of these, usually somewhere between five and twenty. It's a very classic way of doing things.
Wins and Special Features
Depending on the game you can get a wide variety of possible wins, ranging from hundreds to thousands of times your line bet. Overall, this offers players a pretty good spread and is not outshined by any other producer. The sole exception to this are progressive jackpots, luckily some of these games offer fixed jackpots. RTP figures are consistent throughout the selection, usually reaching around 96%.
And if you were thinking that bonus features are something a land/based producer hasnb\t kept up with, you'd be sorely mistaken. True enough, the classic gamble function is a staple, but it's reinforced by a variety of other features. Again, these change a lot from one title to the next.
Some things you will run into are mystery symbols and mystery wins, combinations of these add unpredictable prize combinations on the reels. Wilds show up as per normal, but can likewise take new dimensions, for example by extending across the reels and rows. Multipliers can come as a function of a specific symbol, or simply as a gameplay bonus that affects all wins. Bonus spins are not the most common feature, but they are available from time to time too.
No Deposit Casino Bonus
You might think it hard to find no deposit bonus offers for a company like Apollo Games, which isn't a widely known brand. And perhaps in the past that was true, but after teaming up with gambling giants like Playtech, Relax Gaming, Mr. Slotty, and CT Gaming that all has changed.
Dedicated no deposit casino bonuses might still be rare, and so are networked campaigns, but all the tools for online casinos to offer no deposit bonus spins or no deposit bonus cash are there. Take a look at our provided list of no deposit casinos that come with Apollo Games slots, and find out the best offers for yourself.