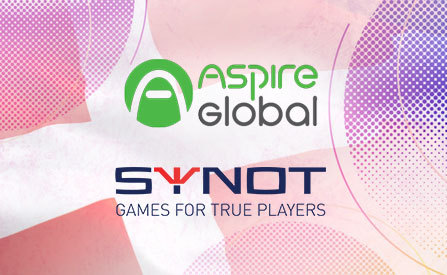 SYNOT Games, a slot game specialist dedicated to delivering innovative content to the iGaming industry, has announced that they are entering Danish markets. This news comes at the heels…
…of a content deal signed with Aspire Global – an iGaming platform that has been operating in Denmark for years now.
Exploring New Markets:
SYNOT has been looking for ways to establish a presence in newly-regulated markets as well as improve their position in places where they already operate. As a part of that massive effort, this company has…
…set their eyes on Denmark. Being one of the more attractive regulated markets as of recently, Denmark was recognized as an environment where the brand's slot games could be successful.
The key part of this campaign is the cooperation with Aspire. This company runs a content aggregation platform that is licensed to operate in Denmark as well as other competitive markets such as the United Kingdom and Sweden.
The addition of this portfolio will give the platform a tangible boost. With titles such as Respin Joker, Book of Secrets, Golden Myth and others, SYNOT is looking to…
…make good first impressions with both their new partner and the end-users in the newly accessible markets.
Jov Spiero, VP Sales at Aspire, commented on the partnership between two companies: "I am happy that we are able to bring fresh, new content to the Danish market with a respected and established provider such as SYNOT Games. Our aim is to continually provide our clients with the best solutions to achieve mutual success and we look forward to achieving further growth with this partnership in the future."
Milan Ždímal, COO at SYNOT, also offered his take on the whole situation: "We are absolutely thrilled to launch our games in Denmark and reach a new audience. We highly value the partnership with Aspire Global, and it has enabled us to enter several flourishing markets."
More on SYNOT:
The content provider specializes in designing and producing quality slot games and other iGaming content. The company has been around…
…for more than 25 years, which has allowed them to accumulated massive amounts of experience. With that said, it currently offers a wide range of titles with up to 14 or more games being added to the portfolio every year. It is driven by a team of over 100 talented professionals who are dedicated to providing the end-user with greater gaming experience.
About Aspire Global:
As one of the leading providers in the iGaming industry, the company has made a name for itself by offering complete, turnkey solutions for operators who want to hit the ground running.
Founded in 2005, it has managed to become a figure of authority in the industry while they are currently known for its content aggregation platform.
Source: "SYNOT GAMES LAUNCHES CONTENT IN DENMARK WITH ASPIRE GLOBAL" https://www.synotgames.com/news/synot-games-launches-content-in-denmark-with-aspire-global/. Synot Games. November 15, 2019.
Author: Dusan Trifunovic