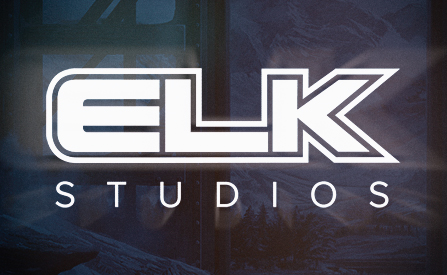 Elk Studios is one of those new-line online casino gaming companies that aren't too bothered with how things have been traditionally done. Or rather, they were so bothered by the generic online slots that they decided to reinvent how everything is done. It's taken years of hard work, and it's definitely been worth it. At least for us casino players.
The new innovations and willingness to experiment isn't just about graphical changes or new special features. Pushing boundaries to maximise the entertainment players get out of the games is what drives the team to come out with new and better slots year after year. Part of this is different promotional tools, tournaments and social gaming. There's a lot going on, made even better by our no deposit casino offers. Let's have a look!
About Elk Studios
Elk Studios was acquired by Scientific Games at the end of 2021, making it part of one of the biggest gaming conglomerates to exist in iGaming. Even before this deal, the company was extremely well established in the gaming markets, as their games are available on most online casinos as well as aggregator platforms.
And all that is quite something for s software development team started operating just in 2013. Ever since the company has delivered slots of the highest quality, slowly building up a portfolio that is hard to match. Steady growth has laid the groundwork for this Swedish gaming company to become a worldwide phenomenon. The company is big on maths, fresh graphics and exciting gameplay. You can be sure that these online slots will surprise and keep on surprising spin after spin.
Online Slots from Elk Studios
Let's start from the obvious: these are pretty games to look at. Once you go under the skin the looks reveal beautiful mathematical models too, which show up in all kinds of variations in the ways you can win on these online slots. We can tell you that these are some bright slots, especially when you check out the colour variations. Whether set on Earth, fantasy or outer space, each game comes with its own look and feel. And can we just say that the audio effects are really out of this world on every one of these online slots.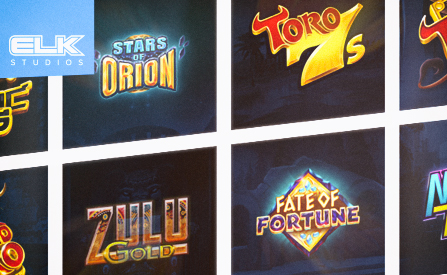 Continuing on from the first impression, you'll run into the spins themselves. The rows and reels expand into all sorts of configurations. This holds true for all devices, even if the games are designed with a mobile-first approach in mind. It's not just that you'll experience different numbers of paylines. There are also cluster-pays slots, ways to win, and other configurations that ensure every and each game plays out in a different manner.
Elk Studios X-iter is one of those things that you won't find anywhere else. This is a specially designed betting system, that allows the player to activate different modes. These are always specific for each slot, designed to give you a different feeling in each game. Make sure to get most out of the specials and bonuses by activating one of the game modes.
And what about those special features? If you're not looking for your basic classical slot, you've come to the right place. Free drop bonus games are joined by the all-time favourite bonus spins, super symbols, meters that fill up and launch other features, wilds that come in all forms and shapes, multipliers and whole lot of other things that spice up the normal reelplay.
Elk Studios No Deposit Casino Bonus
If you're after Elk Studios no deposit bonuses you're going to find quite a lot of them, as long as you choose the right online casinos. We've got plenty of suggestions, so you can choose the best no deposit casino. It's good to understand that you don't generally get bonuses earmarked for these games, rather the bonus change and come either as bonus cash, or as bonus spins.
Elk Studios is generally more concentrated on paid bonuses, as you can tell from their various bonus buy options. But they do also offer the Elk Compete mode for casinos to employ. This is a special software that allows their games to be run in tournament mode. Either competing for leaderboard, competing in multiplayer, or via other custom setups. It's always a nice addition for your paid spins, as the prizes can be truly magnificent. Bonuses will get you started rather easily with Elk Studios online slots, though the games themselves are so good that you don't need bonuses to enjoy them.
Security
There's always that extra bit of added safety and security for being a larger company, or for being part of a larger company, in this case, Scientific Games. Both the parent company and Elk Studios itself have a pretty stellar reputation themselves, so you can be sure that everything runs smoothly when enjoying these games.
Then there's also the fact that the company holds licences from Malta Gaming Authority, Romanian jurisdiction, and the UK Gambling Commission. This triple entente of gambling licences is a sure guarantee that the games adhere to the strictest rules and regulations.