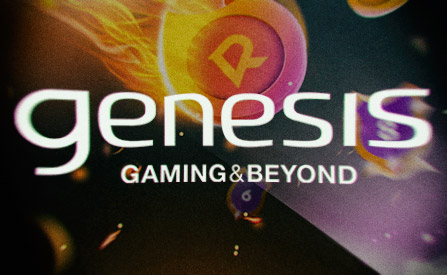 Genesis Gaming is one of those online casino gaming giants that might not be a massive brand amongst casino players, but whose presence is known and felt by those who run the online casinos. Not only does the company produce online slots, which come in several different interesting categories and brands, but they have also developed the background infrastructure to run those games and the promotions for them.
A special bonus engine has been designed to allow better promotions and bonuses, including no deposit bonuses. It's up to the individual casinos how to best use these tools. Interestingly enough, this also extends to in-game bonus features. As you would imagine the technological know-how extends to things like mobile support too.
About Genesis Gaming
Genesis Gaming was established in 2008. It's a Taiwanese company, with its headquarters located in Taipei. The company has spent its years creating a considerable presence in the Asian markets, eventually spreading its influence and business further into the world. Today they are quite well interlinked and partnered, and it's not just their own platform that is home to their slots, and likewise their casino solutions include games from other producers. Some of the partners include Relax Gaming, Habanero, Red Tiger, and Push Gaming.
The combination of strong marketing tools, software, and excellent online slots, and the ability to keep developing this package is what makes Genesis Gaming an interesting iGaming company. No wonder then that they have consistently increased their presence in online casinos. Why not join those interested, and take a look with the help of our no deposit online casino bonuses?
Mobile-optimised, Traditional and Unique Games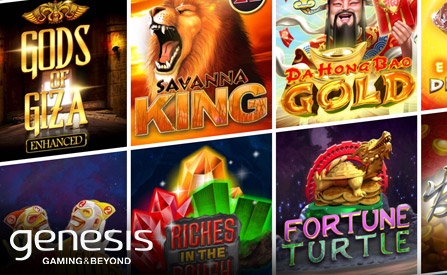 These words do not describe all the games, rather they correspond to three separate categories that the company itself uses on their games. There seem to be separate teams working on these titles, as well. For example, the mobile games are grouped under Radi8, the traditional slots under Genesis, and the unique games under Bunfox. The latter doesn't only include slots, as unique here also means special.
So what sort of games should you expect? Let's start with Bunfox. Luckycat Blackjack is classic blackjack, with a chance to score 100x wins via special mechanics. Dice Bingo combines classic video bingo with Sic Bo, an Asian table game. Sea Raider is what is known as a fishing game, though really it's all about firing until all the bosses are defeated for one magnificent payout. In Treasure Tombs, you can try your luck unlocking treasure boxes.
So are the traditional slots classic slots? Far from it. They are traditional in the sense that you can tell they are online slots. But they can still easily surprise you with the different features and setups. Games like Gods of Giza, Savanna King, Fortune Turtle, Riches in the Rough, and Emperor's Diamonds are all interesting in their own right, and quite different from one another. You really get to experience the whole breadth of casino gaming.
And what about those Radi8 mobile games? Slots like Luxe 555, Celestial Gems, Storm Rider, and Wynloch Keep not only look better on smaller screens, enjoy from an interface designed for touchscreen, but also come with some interesting bonus options specifically designed for mobile players.
Genesis Gaming No Deposit Casino Bonus
We haven't seen too many network campaigns from the company itself. Rather, Genesis Gaming has concentrated on creating tools and systems that casinos themselves can use to dish out bonuses and promotions for these games. And that naturally also includes no deposit bonuses.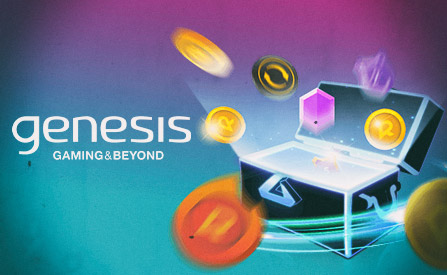 Engagement is a big part of the casino gaming package at Genesis Gaming, and that shows up in several ways. For example, the Edge bonus engine, which allows casinos to give out reward coins for spins played. Not only do you get your hand on bonuses when making a deposit, but simply by playing at the site. These reward coins can then be used to redeem bonus spins or loot boxes, which are a no deposit bonus in their own right.
And if the above sounds like a loyalty program, then you won't be surprised to find out that such benefits are also baked into the gaming experience. Just like you can rank up your loyalty level in a casino, the casino can choose to implement the Genesis Gaming program into the mix, allowing players to earn milestone bonuses and other level statuses. This is not perhaps something that is traditionally considered a no deposit casino bonus, but if you get something extra without the need of making a deposit, then is that not a no deposit bonus?