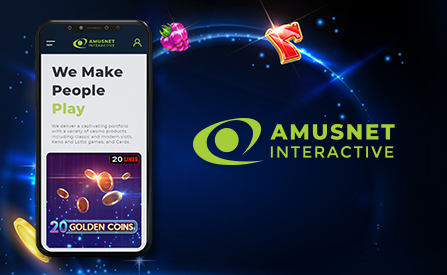 Amunset might seem like a company that popped out of nowhere at the start of 2022, but this company actually has rather long roots. That's because it's simply a rebranding of a company known as EGT Digital, the name short for Euro Gaming Technology. Now, as far as we know EGT still operates under the same old name when it comes to land-based products, where the story of the company starts from.
The interactive, or digital, part of the company is well deserving of its own brand as the areas differ quite a lot. At the same time, the established business is clearly supporting the online business, lending it legitimacy and resources. That said,, today the online apt of the business is quite well established itself and capable of competing with other major casino game producers.
Besides online slots the company procure number games like Keno, card games, roulette, and even has their own, albeit still small, selection of live casino games. That's what we are going to go through in detail next.
All the Casino Games
Let's start by having a look at what is most important for the company itself: online slots. These are the most numerous games, and also the original area of expertise. Though land-based slots and online slots are not all that different today, Amusnet Interactive started producing these games when there was a considerable difference. They've kept up with the times pretty well, and the games are compatible with all devices.
Going beyond the technical details…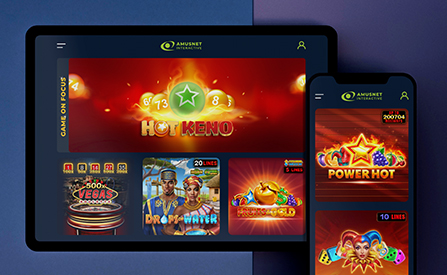 …reveals that it's not just compatibility and technology that matters here. Graphically the setting is laid by detailed background graphics combined with smooth symbols on the reels, and the occasional animations playing out. Many of the games, whether it's classics like Fruits & Gold, the mixed influences of Cocktail Rush or the modern reels of Greek Fortune, offer animated backgrounds.
It's worth noting that a lot of these games come with a dice setup. These are otherwise the same as any normal slot, they just use dice for the basis of symbols.
The paytables deal out wins either with the help of paylines or by using ways to win. The latter simply automatically connects matching symbols on adjacent reels into winning combinations.
Double chance, mini games, and bonus spins
Doubling up the wins of your successful spins was probably the first ever bonus feature, also known as a coin flip. This is also known as gamble, and it's present on most of these games. Double chance is something else entirely, in essence an extra bet that increases your chances of launching the main bonus feature of the game.
Bonus spins are a staple dish in Amusnet online slots too. You're quite likely to run into them in a variety of games. Another alternative that is offered are the mini games. Not only does this apply to the slots, which have these as a feature, but the company also offers mini-games that can be played alongside other games like bingo. Essentially a miniature version of slots.
And then there are the other games
Live casino doesn't offer the strongest suite of tables yet, but the handful of roulette tables offer several versions to enjoy. Some with bets and payouts that go way beyond the norm. Automated roulette tables add even more options to choose from. Keno games are not that numerous, but you still have a choice between titles like Superb Keno, Hot Keno and Keno Universe. Finally, video poker titles like Joker Poker, Jacks or Better and 4 of A Kind Bonus Poker are also options to explore.
Company Details
To know the history of Amusnet Interactive we need to go back in time to when the parent company EGT was established. This happened back in 2002, when the company opened up its offices in Sofia, Bulgaria. The same year they released their first game, Gladiator.
Subsequent years saw expansions into Eastern European markets, whilst building up their portfolio of games and their own cabinets and terminals for land-based slot gaming. Soon after the first jackpot games were introduced. These have grown to also include shared progressive jackpots across most all of their online slots today. Soon after the company also expanded across the rest of Europe, and into other markets like Latin America.
New platforms, new games, new certifications and presence in new jurisdictions is what followed in the coming years. It's relatively late, in 2019 that the company finally enters the area of online casino gaming in full force by establishing EGT Digital. This is then rebranded into Amusnet Interactive in 2022. As you can see, online casinos are rather fresh ground for the company, yet they've managed to establish a good presence thanks to lessons learned.
No Deposit Casino Bonus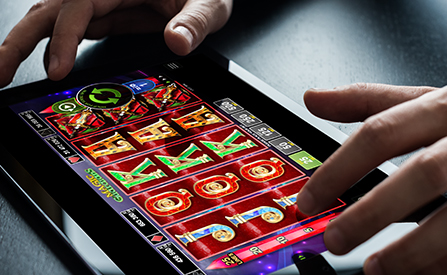 Bonus spins are not just a game feature. The company has learned from other producers that when playing slots online you need to offer a variety of bonuses. The bonus spins themselves are left for the individual online casinos to ponder, with Amusnet simply providing them with all the tools they will need. No deposit bonus spins are part of the selection.
Interestingly enough, there are also something that we could consider free perks, even if they are not true no deposit bonus offers. There is an exclusive Jackpot Cards Bonus Game, which is simply a random game that can trigger when playing selected online slots or keno games.
Similarly, there is something called Egypt Quest that is an addition to a series of games, such as Rise of Ra, Burning Hot, Circus Brilliant and others. This speciality offers four jackpots, again triggered randomly. At the end of the day, all of these are up to the casinos to offer.