Igrosoft is something of an outlier when it comes to casino gaming. They are a long-time producer of slots, but their area of expertise lies in producing motherboards, or gaming boards, for slot machines. Their online slots are quite rare, though they do maintain a steady release schedule. This is why Igrosoft no deposit bonuses are quite rare.
The games themselves are obviously going to be a fit for classic slot enthusiasts. On the downside, if you're looking for the latest modern slots, the company doesn't have all that much to offer. And even though there is mobile support, the games come with a somewhat aged interface, which barely supports smaller touchscreens. That's not to say the games are bad, simply that you need to curb your expectations regarding some parts of the gaming experience.
About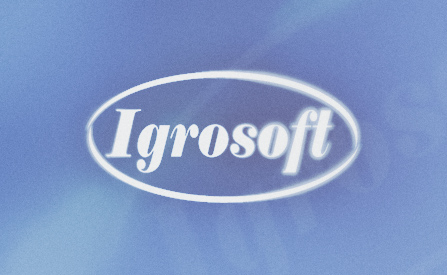 Igrosoft was established in 1999, and over time it has established itself as one of the most popular casino gaming brands in Russia. For the longest time, this is all that the company concentrated on, only lately having entered the space of online casino gaming.
This is a bit of a disadvantage, especially as they haven't really aimed to make a full switch into online production. Rather, they simply release a title here and there for people who are already accustomed to the products and what they offer.
The company doesn't seem to be holding any licences, but their games have passed RNG certification, which means that the result is completely random as they should be with all gambling games. Igrosoft is a novelty game producer for sure and should be treated as such. Trying out their games, with or without no deposit bonuses, might be an interesting look into what slots used to be, and how old time slots fare today.
Online Slots
Online slots don't make up the majority of games from this publisher, yet they do feature in quite a few online casinos. The selection is steadily growing, though that doesn't necessarily mean that you will get your hands on an increasing number of modern niceties, rather more and more classic slots are being pushed into participating online casinos.
The thing you should know about these slots…
…is that they are pretty much as standard as they come. That means five reels with three symbols each, complemented by paylines to pay out wins. But there's also a bit here that is missing in most modern online slots, and that's the ability to choose how many paylines are in play. Usually, the total runs up to nine, but you can play with as few as a single payline. That naturally means that the total bet can be minimal if you so want.
The RTPs are generally good, meaning that they hover around the magical limit of 96%. Volatility in turn is usually between medium and low, another point towards low bet gameplay. Obviously, if you desire the bet can also be cranked up quite a lot, depending on the online casino you choose.
Graphical Style and Special Features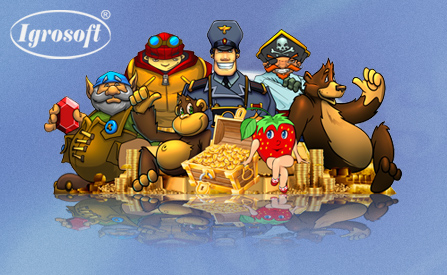 Something that will not go unnoticed is the graphical style, which is something akin to old-style comic strips in newspapers or tabloids of old. It further enhances the vintage experience, though without a doubt this is another thing that isn't quite aimed at the audiences that enjoy more modern mobile casino gaming. Sound effects, music and animations aren't really a major part of the repertoire. Although, sometimes the background theme does get featured in surprising ways.
But what about special features?
Surprisingly, there are some. And not just the risk double-up that is available on pretty much all basic line wins, but also mini-games. For example in Island you are heading towards a deserted island, choosing steps in a five-part journey. Making it all the way results in a reward. In Lucky Haunter you choose from tokens to reveal wins. In Pirate, you're after chests of gold and barrels of rum.
Usually, these specials are divided into two parts and mostly follow similar patterns. Activating is done via special symbols. Bonus spins and other similar special features are mostly missing, which adds another reason to check out these unique online casino games.
No Deposit Casino Bonus
Looking for no deposit bonus for Igrosoft? Well, the situation is quite difficult in that matter. The company itself is not keen on offering no deposit bonus spins and even less no deposit bonus cash. This is simply because, as mentioned, Igrosoft is primarily a land-based producer. Their online slots are merely a side business.
But, there is light ahead of the tunnel. See, the games are available in a surprising variety of casinos. Whilst those bonus spins are out of the calculation, bonus cash is usually usable on all sorts of games. All you need is to pick one of our no deposit bonus casinos, and then choose Igrosoft games to play. Good to go, enjoy your spins!