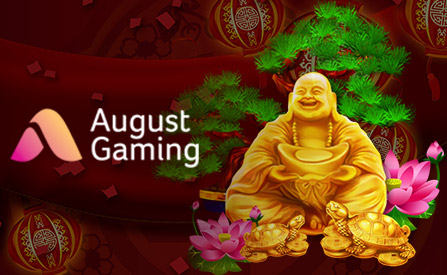 If you're on the lookout for August Gaming no deposit casino bonuses you've come to the right place. This company hasn't yet made the leap into the major league, but that doesn't mean they aren't partnered up, or their catalogue of games is something to bypass and ignore.
Their mission to reinvent gaming goes hand in hand with a vision to become a market leader. It's not solely online slots that you'll find here either, with scratch cards and lottery games also part of the selection. And who knows if they will expand that into further frontiers still, and what sort of games that would include.
If you'd like to learn more about the company, keep on reading. Or, alternatively, choose one of our suggested no deposit casinos to start playing the games right away.
About
The company itself is based in Curacao. August Gaming does not hold any licences, but they do have RNG certification from iTech Labs. This game producer has been active since 2015. They have established their presence as a reliable small to medium-sized casino company, slowly building a portfolio and list of partners.
At the same time, the presence in different markets has increased. They are especially interested in emerging markets like Latin America and Africa, but also maintain a good foothold in Asia. This is something that clearly shows up in the online slots and themes used. Partnerships with companies like Slotegrator, EveryMatrix, SoftGamings and WeAreCasino ensure that the games are spreading like wildfire across online casinos of the world.
Games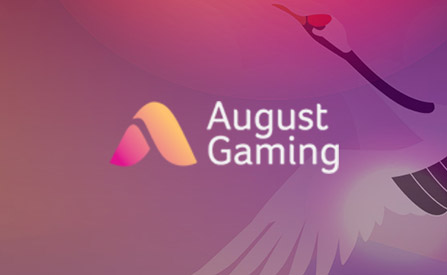 Online slots are by far the most important product category for August Gaming. That's not such a surprise considering that they are the most important games for online casinos in general, especially when it comes to promotions like no deposit bonus spins.
Starting with the themes, it's pretty noticeable that Asia is the primary source of inspiration. Samurai Warrior, Lucky Panda, Mega Fortune God, Hail the Emperor, Fortune Luck, and many other such slots are only occasionally joined by themes drawn from other subjects: King Kong, the Magical Lamp, Super Fruit, and so on. This is of course a question of preference, though for those of us who have seen a fair share of more traditional themes this is a breath of fresh air.
But what about features and other specials? Or wins and different reel setups?
Well, the company isn't afraid to do things a bit differently there either. That doesn't mean you should expect every game to be an unbelievable hotbed of innovations, or that the baby has been thrown out with the bathwater in general. But here and there individual slots will amaze you with the way things are done.
Naturally, you also get a pretty good spread of the classics like wilds, scatters, bonus spins and pick-a-win features. RTPs are to our liking, sticking to industry standards, whereas prizes and wins really depend on the volatility, presenting a wide range of possibilities.
Lottery Games and Scratch Cards
This is a rather fresh area for August Gaming, and the numbers aren't all that high. It took them years to build a modest selection of online slots, so the scratch cards and lottery games might well take quite some time to reach similar numbers. Rumours also tell us that table games might soon become a part of this selection. It's something to keep an eye on for now.
No Deposit Casino Bonus
August Gaming no deposit bonus offers are something that entirely depends on the no deposit casino offering them. The company itself has not yet entered the world of networked promotions, and we don't expect them to join that ballgame for quite a while. Not until they become the industry giant they are aiming to be at least.
What this means is that you're best looking for no deposit bonus cash offers. This is because of the way no deposit bonus spins function, as they need to be credited to specific games. Bonus cash on the other hand can usually be played on any and all slots, sans a few specific instances.