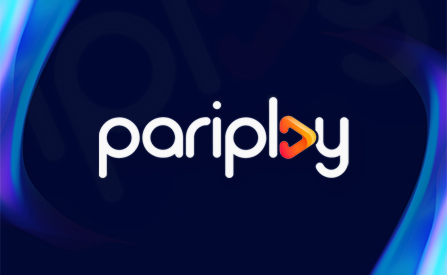 First and foremost, Pariplay is an aggregator platform provider. What this means, is that they have built a software framework, partnered up with plenty of different game producers, and gotten themselves plenty of different licences, so that they can offer different solutions for online casinos. This can be adding specific games or game providers, or even a whole white label casino.
But it's worth noting that they do have games of their own. In fact, they have a whole studio dedicated to this called Wizard Games. The combination of building your own games and operating one of the biggest casino platforms in the industry is obvious when you start thinking about no deposit casino bonuses.
About
Pariplay operates from Gibraltar, where their offices exist to this day. The company started around 2010, which is about the time these sorts of platforms started replacing the original online casinos. Or rather, when those casinos started looking for easier ways to integrate games from dozens of publishers into their site.
Today the company holds a truly impressive array of licences, over a dozen in total. Further certifications allow them to operate across the world, including in US online casinos. The games available across the platform are over ten thousand individual titles, though obviously these are from a hundred or so different providers. Their platform isn't based on offering bonuses to players, but naturally they give the online casinos all the tools they need to do this.
Games
So, we know that the software is supported and supports a vast variety of different content producers. But how are Pariplay's own games? Obviously, not quite as numerous as those from other companies, as this is very much not their core business area.
We must say that the catalogue of games available from the in-house gaming studio, Wizard Games, is actually quite impressive. Over one hundred different games from online slots to table games, scratch cards and instant win titles.
Online Slots
Video slots offer a wide variety of themes from the ancient Gods of Kemet to the sci-fi action of Bloodshot: Rising Spirit. The quality of graphics is great from the background to the symbols on the screen. This is further enhanced by different animations and effects that play throughout the spins. Appropriate tunes and music makes spinning the reels even more entertaining.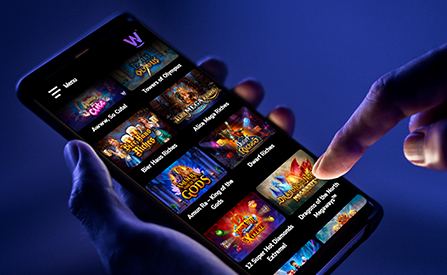 What about features and wins?
There's a variety of setups to find, from the normal paylines to Megaways slots. Wins, variance and features vary accordingly. For example, Book of Itza offers up to 5000 times the bet on a single spin, whereas the Phoenix Kingdom has the max win set at 1 600 times the bet. The former uses winning ways, whilst the latter opts for a large number of paylines.
These are just two examples of slots from the producer, and it's best you have a look at yourself at the different titles. It's clear that Wizard Games aims to offer variety, with each game having a unique composition of reels, winning combination systems, prizes, and special features.
The specials and different bonus systems surprise with their flexibility. Though not outright inventing new methods to play out the features, they do offer a good overview of what is possible in online slots today. Collect coins, land bonus spins, add in multipliers, expand the wilds across the reels, or go for old-school fixed jackpots. As said, these are available in different combinations.
From Blackjack to Keno
Two dozen or so games are reserved for these specialities in this collection of casino games. Table games offer roulette and blackjack in a handful of configurations. Scratch cards are more numerous but offer little in way of variety beyond different prize configurations. Instant win, bingo and keno add a few more games to enjoy, though should you find looking for more similar titles you're going to take a look at what other software providers have to offer.
All in all, online slots are clearly the start of the show when it comes to this Pariplay studio, but that doesn't mean you couldn't enjoy a hand at the table games or a round of video poker here and there.
No Deposit Casino Bonus
Engagement tools are something that the company offers to all participating online casinos. These range from no deposit bonuses to gamification, and other similar promotions that often benefit regular players. Of course, no deposit bonus spins and no deposit bonus cash are something that casinos offer quite often by themselves. But there's more to it than that with Pariplay.
This includes tools for slot tournaments, completely customisable to client needs. Not to mention that Pariplay's gaming studio Wizard Games runs its own networked campaigns. Real money play counts for these, though you don't need to make any extra deposits. Further tools allow for automated bonuses through all categories, even real cash, wheel of fortune type of games, and even raffles. Suffice to say, all the tools are there for online casinos to offer you the perfect set of bonuses.