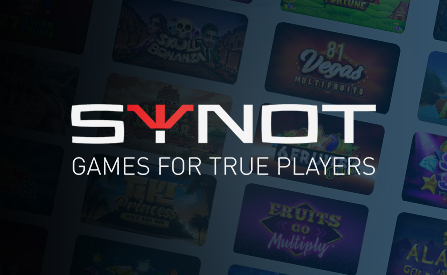 SYNOT Games is part of the larger SYNOT Group, and as you can imagine they are responsible for the games themselves. Originality is something the team strives for in their online slots, always staying on their toes and following what is happening in the industry. They are only interested in online slots at the moment, though they do also produce dice slots. The difference between the two is simply in the symbols.
The style for the company can change quite drastically between different games. From comical characters on the reels to 3D animations, dark and moody themes alternating with bright and colourful setups, from classic fruits to the depths of the seas. The games don't go too wild with experimental features, but still offer a very large variety of different sorts of games to try out.
About SYNOT Games
The story of SYNOT Games begins in 2016. The parent company, from Slovakia, is much older than this, and operates in dozens of countries and in several different industries. The gaming operation seems to have one of the latest industries the conglomerate has expanded into, and with quite some success.
Despite the relatively late entry into casino gaming, the company has managed to gather quite a number of licenses from important jurisdictions: UK Gambling Commission, Romanian Authority, Hellenic Gambling Commission,Malta Gaming Authority, along others.
The company has built a rather impressive list of slots, and continues to grow the numbers with a constant stream of high quality releases. At the same time, SYNOT Games has teamed up with all the big platform providers like Playtech, Aspire Global and even individual casinos like Videoslots. The story might only be starting for them, but they're already well on their way to the top of casino gaming. And to see what that looks like, we need to find out more about the online slots they produce, so keep reading!
SYNOT Games Online Slots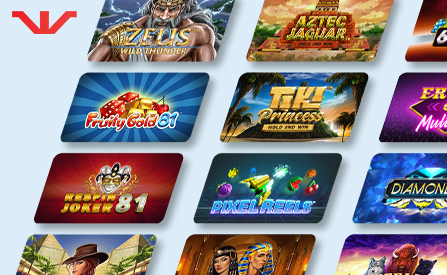 Fruits and jokers make up a big part of the catalog at SYNOT, and its clearly one of the favourite subjects for the team to work on. 27 Joker Fruits, 6 Fruits Deluxe, Respin Joker 81, Reel Hot Respin, Sync Spin and many other similar games trust in a handful of common characteristics. But there are some surprises in the mix too, though nothing that is too out of the ordinary. You'll get access to stuff like syncing reels, wilds, bonus spins and even some variety on the way the wins are counted.
For most of the games you're going to be running into standard paylines, running from left to right. A few titles here and there expand into ways to win. Something players need to check out is the RTP, as it can change from one online casino to the next. SYNOT Games leaves it up to the operator to decide which of the possible presets they are going to use. The highest of these usually hovers around 96% (but can also go considerably higher), and it's what most of our suggested no deposit casinos use.
If you don't like the taste of fruits…
…you can look at the other half of what the gaming selection. Here you will run into titles like Easter Fortune, Masters of Eclipse, Skull Bonanza, Lucky Pot, Pixel Reels, and Book of Secrets. The selection of themes expands to offer a much more varied setup of graphics to enjoy.
Not to say of the variety in variance. If you're looking for low and medium variance slots, then SYNOT Games is the choice for you. You'll also get your hands on some high variance games if you're after the sort of slots that can deliver several thousands times your bet on a single spin.
The company doens't really explore all the possibilities of special features, instead using bonus spins and other true and tested methods on pretty much all the games. A few slots come with something a bit more exotic, like hold and spin.
SYNOT Games No Deposit Casino Bonus
A SYNOT progressive bonus option is not exactly a no deposit bonus, but it's sure ot be of interest for anyone who spins the reels on these slots. This progressive jackpot feature can be added to many of the games, as the online casino itself decides.
Now, for some more traditional bonuses, such as no deposit bonus spins, you'll have to go looking for the casino promotions. As the company allows integration via a variety of different platforms, you should find that no deposit bonus cash is likewise available for most of the games. Some of these offer quite high RTPs, which means that they are excellent material for wagering through your bonus wins.