The online gambling industry has been one of the most potentially prosperous ones in the past few decades. Since technology, as well as other advantages, was introduced in the picture, services and content has improved significantly, offering all enthusiasts a beneficial online gambling experience.
Playtech is one of the companies to have achieved prominence throughout these years, putting their products on the map as a recognizable piece of online gambling tech. Its progress is proof enough of the growth potential in the industry, while the content provided to the casino players that Playtech casinos service speaks to the numerous player advantages available nowadays, from safety, through gameplay variety, all the way to bonuses and generous promo offers.
Overview of Playtech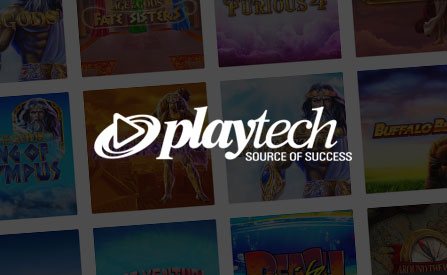 Playtech was first founded as an online casino software developing company back in 1999, just a bit later than their main competitor in the industry – Microgaming. Still, having the upper hand in terms of release did not stop rivalling Playtech from launching products that would be a worthy match to their predecessors.
Soon, the industry was flooded with many different kinds of brands, each offering their own set of products, titles and online gambling solutions. Nevertheless, headquartered on the Isle of Man, Playtech persisted through the years, and managed to reach the status of a publicly traded business in less than a decade thence.
Nowadays, Playtech is known to be the single largest company in this specific line of work to be publicly traded on the London Stock Exchange. It is a renowned online gambling provider of all kinds of products, and at the same time a licensed, regulated and security compliant business.
Playtech Game Selection
Over the years, the company has managed to establish a presence across all online gambling verticals, and then some. Regarding the scope of online casinos, the slots titles are undisputedly one of their smash hit releases. After all, the software developer is known for completely unique titles, as well as classics, and a fairly well-stocked selection of themed games. The latter, in particular, feature popular topics of modern culture, obtaining licenses from TV programs, movies – Top Gun, King Kong, The Mummy, and even individual icons such as Marilyn Monroe and John Wayne.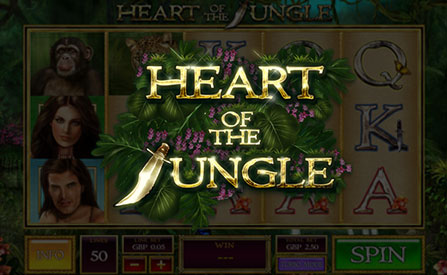 In this line of thought, progressive jackpot titles also enjoy a great deal of traffic. Playtech releases of this kind offer players quite a value for their money, and have been known to award some major jackpot prizes over the years.
A lot of effort and attention has also been paid to table game variety, with all the top popular options available to their list of clients. This includes baccarat and blackjack variants, roulette and more, all featuring a range of attractive odds and payouts.
Poker play is also available on Playtech-powered casinos through the iPoker network, featuring multiple variants such as Texas Hold'em, Omaha, Omaha High/Low, 6-Plus Hold'em and Soko. The poker games and events are just as well-stocked on variety, featuring Multi-table tournaments, cash games, and even Twister Jackpot 'Sit n Go'.
Live dealer table games have also been included as a part of their portfolio, showing that Playtech can keep up the pace with all industry innovations. The service is provided straight from their very own Live Casino facility in Riga, featuring top-notch video streaming equipment, expert staff and 24/7 support on all fronts. Players at the Playtech-powered casino clients are able to enjoy live dealer Blackjack, Roulette, Hi-Lo, Baccarat and Sic-Bo, as well as their unique flagship live dealer gameplay – Grand Royal.
The rest of the online gambling industry segments have also been covered by Playtech over the years. Nowadays, their portfolio of products features bingo and lottery as well, along with sportsbetting and even a virtual sports solution instead of focusing on online casinos alone.
The company delved into the retail gambling marketplace as well, and nowadays offers a 'next-generation, omni-channel software, content and systems for land-based venues', as stated on their official website. Brick-and-mortar casino operators can choose from a vast line of products for their casino floor, getting the gameplay action to a whole new level.
Playtech Online Casino Bonuses
All the game variants mentioned above include fair and rewarding odds, as well as plenty of generous features to boost the thrill of the game as well as the payouts. Nevertheless, most Playtech casinos additionally include bonuses for their player pool, most often as a means of attraction or player retention.
No Deposit Bonuses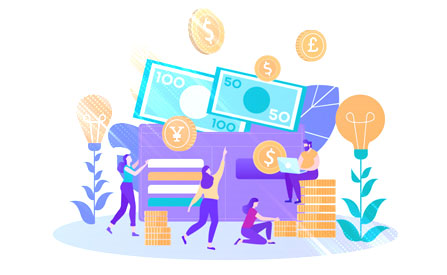 One of the most popular types of offers are the No Deposit bonuses, usually rewarded to players who have just registered at the platform and are yet to make their initial deposit. Such bonuses are introduced with the purpose of allowing players a taste of the action at the online casino floor without having to spend their own money.
Most of the time, these bonuses are smaller amounts that wouldn't significantly boost your bankroll, but still provide enough funds for a starting point.
Other times, the No Deposit bonus may appear as a cashback offer, especially at those Playtech casinos featuring the live dealer products. It is basically a boost after a losing streak, where the casino reimburses the player with a set percentage of the wager amount they lost during the given time period, most often a week.
Wagering Requirements
These casino bonuses don't come without strings attached, even when dealing with a reputable provider such as Playtech. As a matter of fact, these specific requirements serve to protect everyone's interests – saving operators from bonus abuse, and thus creating opportunities for extensive offers.
Playthrough, or wagering requirements, as they are known, are a key aspect of each online casino bonus. They practically determine the amount that the player would need to deposit and wager on the casino games in order to redeem their No Deposit bonus winnings and cash out.
Always check and do the math behind the bonus and the wagering requirements to see if it is worth the shot, since you may not always be dealing with reputable operators such as Playtech's partners.
Game Restrictions
Another important consideration is the game availability. Some bonuses will only allow players to play through the bonus cash on specific games, often restricting it to new releases or low-traffic titles that could use the boost.
In addition to this, game restrictions are further noted in the withdrawal requirements. More specifically, players need to check the specific contribution percentage of each game towards the bonus redemption. After all, it doesn't pay off to claim a bonus if you would later need to play games you don't like just to redeem the winnings.
Withdrawal Caps & Limits
Capping the withdrawal amount is just as common as withdrawal requirements, and may sometimes completely substitute them in the bonus terms and conditions. Pay attention to this, and make sure that it pays off playing Playtech games for free if you only get a small portion of your winnings.
On the other hand, withdrawal limits are also a specific feature of some Playtech casinos. This means that they may restrict the overall amount that players can cash out per month, and see them redeeming portion by portion of a major win (jackpot, per say) for months or years at a time.