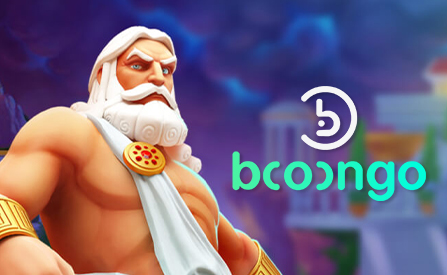 Booongo Games has chosen a name that is sure to reverberate like a drumroll through online casinos across the world. This company was established in 2015 with offices in such unlikely combination as Taiwan and Ukraine, with an official gaming licence from Curacao. That initial setup has proven quite useful as the games have become popular in a variety of online casinos aimed at specific and all audiences.
After establishing its selection of games in sufficient numbers Booongo has been concentrating on perfecting its interface and background software. This combination has worked quite well, allowing for further games and improvements. These might not be the most popular games for all players, but they certainly have found their group of fans from Australia and Asia to Europe and Latin America. Take a look at what all this entails, and how to get the best no deposit bonuses for these slots.
About Booongo Games
Precise attention to detail combined with skills and will to always go further is something that characterises this company exceptionally well. Though many companies today have chosen to take their inspiration and influences for themes from Asia, Booongo was one of the first to do so. Popularising the genre to completely new levels was no easy task.
Years of hard work have paid off, as is evident from the fact that the company has been able to partner up with other smaller studios. This has further increased their ability to come up with wide-ranging features and themes for their online slots. This is something that they have been fairly consistent with, and just another reason to keep an eye on Booongo and their games.
Tell Me About the Slots
We mentioned those Asian themes, though truthfully it's not just limited to one continent or its countries when it comes to deciding what the subject matter for a game is. Games like Sun of Egypt 3 is pretty evident of this, but luckily it's joined with the history and mythology of rare subjects, such as Caishen Wealth and Queen of the Sun. A more classical look and feel can be found in titles like Hit the Gold, Happy Fish, and Candy Boom. There's a lot to explore, so why not take a look?
When it comes to details, you'll find that there is no default format for Booongo. You can find paylines and you can find Megaways. The standard five reels, the historical three reels, and custom setups. Low variance, medium and high variance, with all sorts of wins supported. Take your pick, you're sure to find something you'll like.
Booongo Special Features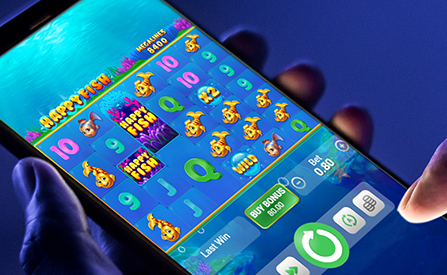 Special features are pretty numerous. Not just in their type, but also in individual games. Having five different bonus features on a single game is nothing new here. Bonus spins are something you'll get accustomed to. The company also has a thing for modifying symbols. Power symbols, multiplier symbols, bonus symbols, and mystery symbols are present here and there.
Jackpots are also something that you're sure to find in a variety of games. These aren't necessarily the biggest wins on any single one of the games, but they are a sure way to score thousands of times your bet whenever they hit. If you are looking for something more than just wilds and scatters, present in various variations too, these games are a good place to start looking.
Booongo Games No Deposit Casino Bonus
You might think producing great games, amazing graphics, and superb features for their online slots would be enough. Or, making sure that all games are mobile compatible, and the casino interface is kept up to date. But no, Booongo wants to go a bit further. And that means giving online casinos all the support and tools they need to give players bonuses and keep loyal players interested.
This doesn't necessarily mean no deposit bonuses, though we wouldn't be surprised if regular bonus spins no deposit offers would be available to your favourite games. Bonus cash is obviously supported. We have also seen many major networked campaigns from the company, which would not be Booongo offering no deposit bonuses directly to players. Rather they launch campaigns for their slots, with added prize pools that players can compete for, still it's an added benefit for your real money play. You are sure to find more useful options in our list of no deposit casinos.