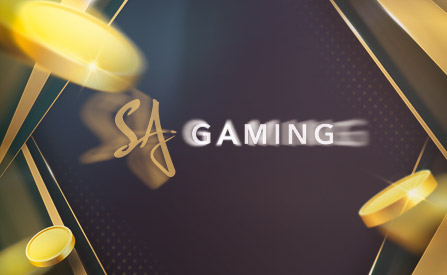 SA Gaming is an Asian gaming company that has steadily grown into one of the most popular live casino producers around. Though it took them quite a while to steady their position in the Asian markets, they have managed to conquer European and other markets rather fast after this. The company operates worldwide with a licence from PAGCOR, which is the official licensing body of the Philippines. Their games have further been certified by GLi to comply with pretty much each and every other jurisdiction out there.
The studios for the company operate in Europe and Asia, with support for a variety of currencies and languages. The games presented are pretty much the standard array of table games, with some local curiosities and rising stars mixed in. Unlike many other live casino producers, SA Gaming hasn't entered the game show scene, at least not for the time being. But what about those live casino no deposit bonuses? Let's take a deeper look.
About SA Gaming
This company has been operating since 2009, and they established themselves pretty early on as one of the main live casino providers from Asia. Once that was done they started looking into expansion, which went so well that in 2020 they were crowned the Live Casino Of the Year, in addition to receiving other industry awards. No wonder, given the quality of the service and the excellent HD streams you can get your hands on.
What brings players to online casinos hosting SA Gaming live casino table games is a combination of different factors. At the core, you have the platform itself. Easy to use, available for mobile and desktop players alike, and easily incorporated into different types of online casinos. Support for multiple languages and currencies is important, but so is the fact that the croupiers or hosts speak your native language. This all is crowned by an excellent array of tables, both shared and dedicated.
SA Gaming Live Casino Games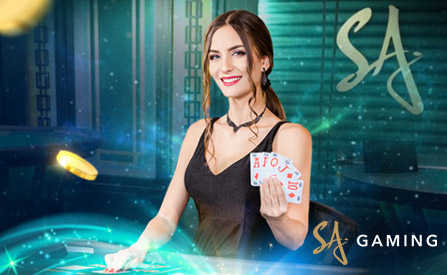 HD live streaming is available, but obviously requires a decent internet connection to function properly. You can also get by with a lower stream quality, as is often necessary when playing with mobile devices. The software functions directly from the browser, making gaming quite easy. Likewise, these table games require no extra steps, simply enter one of our suggested no deposit online casinos and you can game on with the same account.
Here's a quick rundown of different live casino games available:
Clearly the most important of the games. Besides the regular baccarat, you'll get access to No Commission Baccarat and Cow Cow Baccarat. The latter of these is a combination of baccarat and an Asian poker game, perfect for anyone looking for something new with high stakes gaming.
Dragon Tiger is an Asian speciality table game, which has become popular in quick succession all around the world. It's a pretty easy betting game, with some surprising results if you bet on the right outcome.
Who doesn't know and love roulette? There's a good reason this game has ruled casinos for hundreds of years. Here you will get the classic experience, with plenty of tables available for all sorts of players.
Looking for some dicey action? Sic Bo is another newcomer to online casinos. Bet on the outcome of dice rolls. With three dice in play the action is fast and easy.
This traditional card game remains players' favourite, just like roulette. If you're looking for a game where luck isn't all, then live blackjack is your game of choice.
Now, it seems that the company also used to produce online slots. And there might be a handful of these still available at different online casinos. But as far as we know, they are being phased out, and the company itself has stopped actively marketing them. We consider this a good thing, as it means they can concentrate on the live casino product full time.
SA Gaming No Deposit Casino Bonus
We're not gonna lie, it's not easy getting no deposit bonuses for live casino games. In fact, getting any live casino bonuses is pretty hard, as such promotions are simply extremely rare. There's a pretty good reason for this. Live casino games require staff, unlike online slots and other casino games. That's why you won't easily see bonus spins or bonus cash for live casino. But that doesn't mean it doesn't exist, though these no deposit bonuses usually require that you've made a deposit sometime in the past. We suggest you start by picking one of our suggested sites and see how you like the gaming selection.