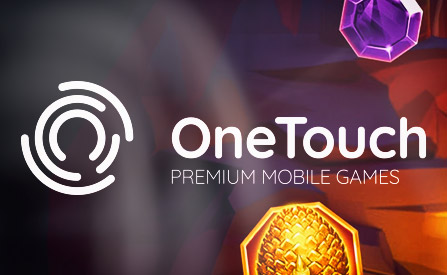 Mobile table games are something that don't get a lot of attention, or at least they didn't until OneTouch formed to slight this wrong in the online casino markets. However, this isn't the only type of mobile gaming the company is interested in, with some intriguing slots also in the collection. Something that players will definitely want to check out are the exotic themes these games use.
The company has certainly put a lot of attention into the games. Enough that their boasts of premium content don't fall on deaf ears. When designing games for mobile markets just looks and sounds aren't going to go the whole distance, in fact they might even come in the way if you're aiming for lightweight games. We'll take a further look at how OneTouch has managed to navigate and solve these issues, and what has made their games popular in European, Asian, Latin American and African markets.
About OneTouch
The company itself was established in 2015. Unlike many other smaller studios that began operating during the same timeframe, they have remained an independent game producer. No doubt thanks to their unique approach into mobile casino gaming.
And whilst being unique does peak the interest for most people, it's a steady, dedicated and determined trek that is required to build the sort of brand that OneTouch has managed to create. There's something admirable about the determined way they have created their games, linked up with online casinos and casino platforms, and how they have managed to build an approachable and vast catalogue of games that can easily entertain players on its own.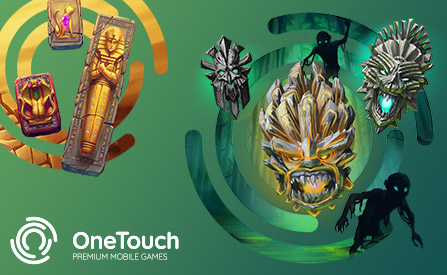 The company certainly has the makings of becoming one of the key players in the casino industry, and mobile gaming in general. We eagerly await their future releases. Time will show the direction this company will take in the future, but it's hard to imagine anything could go wrong when all the pieces are so well crafted and fitted already.
Mobile Table Games
Each and every casino gaming company of a certain size has their own version of roulette and blackjack, some even add in baccarat. And then of course, you have a host of live casino companies like Evolution Gaming that offer a much bigger selection of table games with hosts and video feed.
But none really offer what OneTouch has brought to the table. First off, the selection of games is quite extensive. The classics are all there, and you've got a handful of extra versions that change the basics one way or another. Then you've got the bit rarer games like Teen Patti, Andar Bahar, and Sic Bo. The selection is then made complete with a set of poker games, like Russian Poker, Hold'Em Poker, and In between Poker. There's as much to play here as you'd find in any decent online casino.
The real reason for the success lies in the interface. The beauty of fitting everything on a small screen, allowing you to control everything with just a single hand, or finger if you go that far, and making everything just fit together perfectly must have taken quite a toll on the design team. Nevertheless, mobile table gaming couldn't be easier, and usually isn't.
OneTouch Mobile Slots
The interface remains great in the company's mobile slots too, though obviously it's no longer the main headache. Slots allow for a lot more variety than table games that have been tested and perfected in the hundreds of years that they've existed since the first land based casinos brought them out.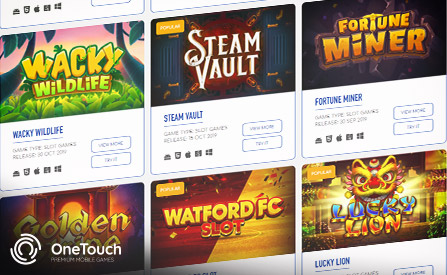 Besides slots, you will also find arcade games, such as Keno and Loot or Boot. You'll also find something entirely different in a category called Japanese Games. These have you spinning the rounds, though there are usually no reels available. It might be a bit hard to understand how these games work at first, but you'll soon get the hang of it. If you're looking for fast-paced fun, they should be your first stop.
As for the slots, you'll find that they come with quite enchanting graphics and a world of sounds that adds nice tunes to spin to. And they use some special technologies too, should your phone support them, to make the graphics look even better. Not to worry, any normal internet connection should still be enough to enjoy these games.
Overall, the gameplay is kept fairly simple. OneTouch hasn't yet gone all the way into experimental territory, preferring the traditional reels and paylines. Though at times the sheer number of paylines can be a bit surprising. Bonus spins, multipliers, and modified wilds tend to form the basis of special features, though bonus wheels and cascading wins and other similar specials are available too.
OneTouch No Deposit Casino Bonus
OneTouch no deposit bonuses are available in surprising numbers. This mostly thanks to the company partnering up with almost all the big players, and also allowing online casinos to offer special promotions for their online slots. As usual, it might be a bit hard to find no deposit bonuses for table games, but luckily there is a collection of slots to use all that bonus cash on.