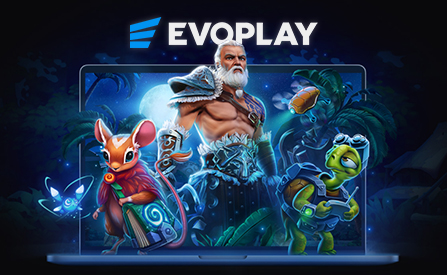 Evoplay's origins trace back to 2017, with quite incredible growth allowing for a massive portfolio of games by 2020's. The speed at which the company has pushed out new slots really proves that they are rather serious about becoming a big player in the field of online casinos. Of course, you might know that such aspirations and such a pace of release might come with problems of their own. Has the company managed to deal with the issues, and are these slots worth a look?
When thinking about such questions you should turn your eye into Evoplay's partners. Not only are they connected with hundreds of online casinos, but their game are also present in third party platforms and aggregator networks. The company itself is also starting to recruit talent in the form of smaller gaming studios, which might also explain the fast growth of their gaming portfolio.
About Evoplay
What kind of games does Evoplay produce? According to the team itself, the answer would be online slots, table games, instant win games, and jackpots. But this company isn't just about producing games, or even about innovating and changing the ways the games are played. They also seek to ensure the best service for those games, which also includes all sorts of software solutions. Some of these have received industry awards.
Coming up with new games, like VR and 3D slot gaming is certainly proving that the company is one that will rock the whole industry in the future. Not only have they come up with a strong selection of games, but they have spread it across all the key markets, making partner sleft and right. At the same time, the company has expanded into further offices from their original location in Malta. In short, they are a company that you will be seeing a lot more of.
Evoplay Casino Games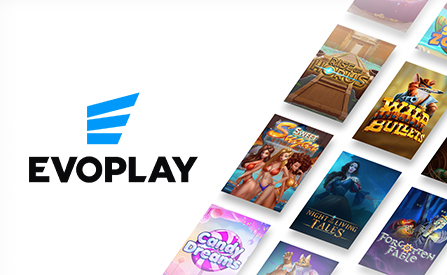 Evoplay isn't a small studio by any means, which means that they've managed to grow the numbers pretty high, and at the same time come out with something else than just online slots.
So, let's take a look at the table games first. These offer European and French Roulette, and American Roulette too in a 3D experience. Andar Nights and Teen Patti bring in a bit something outside of European casino influence, whilst Baccarat and Blackjack together with a couple of poker titles are must have classics. Of these the 3D games are pretty unique, allowing for camera changes, in what is basically a normal automated table game.
Evoplay Online Slots
The graphical style is very detailed, with individual characters and symbols reminding us of comic books art or animations for that matter. The style looks very nice and it's very well done, though perhaps here and there it would be good to try out something a bit different. Especially if you can keep the quality as high as it is. Audio effects are not quite on the same level, though that doesn't mean they are a negative experience for the player, rather they just play out their role in the background.
When it comes to themes the settings is pretty diverse. Star Guardians goes for sci-fi action, Tree of Life offer some fantasy mixed with animal heroes, Curse of the Pahraoh is adventure in search of ancient treasures, and Juicy Gems is pretty much Evoplay's take on classics. The themes in general go way deeper than with many other software developers, some of these games even having a mini-comic book of its own.
When it comes to features, you obviously get access to all the normal things like wilds, scatters and bonus spins. But you can also take things a bit further than that, as Evoplay has come up with some slots, that are not really slots. They look like a mix of third-person shooters or fishing games, which allows them to come up with completely new ways to enact bonus features.
Evoplay Instant Games
Instant win games are the second biggest group of games within the seelction. Now, these games don't tend to be so popular for no deposit bonuses, but they are still something all players should check out. The range of wins is quite massive, reaching from thousands into even millions. These are not simple sctratch cards either. Book of Keno offers gaming with numbers, Goblin Run has you betting on how far the goblin runs, whilst Lucky Card is an actualy scratch card.
Evoplay No Deposit Casino Bonus
Due to the wide availability, you can be pretty certain to get your hands on no deposit bonus cash. Just pick your choice of no deposit online casinos and prepare to use your bonus funds for some interesting spins. No deposit bonus spins are a bit rarer feat for these games, and something we hope the company will concentrate a bit more on in the future. Certainly, to become the top slot producer they will have to sooner or later introduce tournaments and network campaigns too. We're certainy waiting for it!