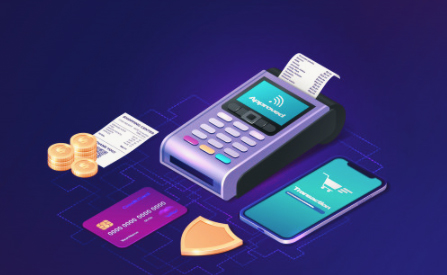 Any online casino which sticks to itself should do its best to provide punters with a well-rounded player experience. It's not only the games and promotions that matter, payment sector plays a significant role as well.
Which methods are used to deposit and cashout?
The options are truly abundant- from credit cards to e-wallets, bank transfers, and cryptocurrencies, and a couple of others. Each of them has its own pluses and minuses, and we shall do our best to highlight the crucial ones.
It's not a rare case that customers get frustrated for having to go through complex verification procedures or wait for their winnings for a shamefully long time. Not to mention the accompanying fees.
That's why we came up with this guide that offers a valuable insight into banking options and policies in web-based facilities. Stay tuned to find out more!
Different Types of Payment Options
Back in those times when digital entertainment was just getting started, punters had a limited selection of assets to make deposits and withdrawals. But, as technology advances, the banking possibilities expanded as well.
Without further ado, let's check the options!
Credit and debit cards were the first ones to make it into the web-based sphere of entertainment. Visa, MasterCard, and Maestro were the dominating processors, enabling punters to fill their accounts and cashout relatively simply.
While this option is still widely used all over the globe, not all jurisdictions approve it. Precisely, at the beginning of 2019, the Gambling Commission of Great Britain declared that it was against the use of credit cards for gambling purposes. Starting April 2020, they were officially banned, so consumers and operators started brainstorming the possible alternatives.
One of the main reasons why electronic wallets became so popular is that punters are not required to give their personal banking details. The funds remain safely stored in the server. This payment option is used not only in online casinos but for other purposes as well.
PayPal was among the first to offer this option, but the number of assets is growing rapidly. Skrill and Neteller are among the most wanted ones now.
There are three different types of these cards- virtual, reloadable, and disposable. They are available in convenience stores, but you can also purchase them online. Some of the most popular options include Paysafecard, Neosurf, Vanilla Prepaid (Canada), EcoCard, Postepay (Italy), UPayCard, Bancontact (Belgium), and EntroPay.
It's important to stress out that some of them are country-specific, meaning available only in certain countries. Also, they are predominantly used to replenish the account, but in some situations, you can use them to cash out.
Unlike the previously described asset which is often used to top up the account, this one is mainly focused on withdrawals. Truth be told, this option is the less favorite one, as it comes with a longer processing time. On top of that, they mainly include notably high fees.
However, it's sometimes the only available choice for gamblers from a certain region. Some of the possibilities include iDebit (Canada), Interac online and e-transfer (also for Canada only), SwiffyEFT (South Africa), POLi (Australia, New Zealand), and there's also Bank wire transfer, which is offered in almost all countries.
A huge desire to bring maximum level of efficiency into banking in betting shops led to the birth of instant e-banking solutions. These methods not only allow consumers to deposit immediately, but they can start playing in real money mode without registration.
Pay N Play, a product by Trustly is the leader is in this field. At the time being, this possibility is available in a limited number of countries, such as Germany, Finland, Sweden, and The Netherlands. In addition to this, there are rapid transfers that enable quicks payments through Skrill. Clients from Austria, Finland, Germany, Norway, UK, Sweden, and some other regions have this option at their disposal.
Wanting to completely decentralize the money management practice, and allow anonymous transactions and data transfers between peers, developers came up with a revolutionary solution. That how Bitcoin (BTC) came into being and paved the way for numerous other options to appear.
Anonymity is definitely the number one reason why people turn to digital assets, but a high level of efficiency and lack of fees as well. BTC aside, punters have Ethereum, Bitcoin Cash, Dogecoin, Litecoin, and many other cryptocurrencies to deposit and withdraw.
Yes, mobile phones are not just for communication and playing games, you can use them to make deposits on online casinos as well. All it takes is to select the method, amount and replenish the account via confirmation code from the SMS.
The deposited amount is added to the next bill. While in theory this sounds more than practical, it's important to know that the permitted amounts of money are smaller. And fees are higher. So, this one's used if there's absolutely no alternative.
Hottest Tips to Deposit and Withdraw Smoothly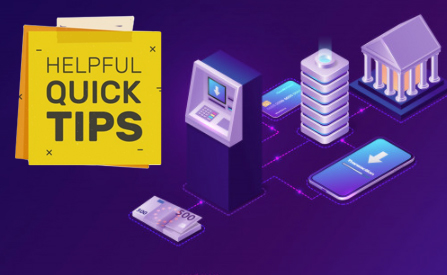 As you can see from the list, there are so many possibilities to replenish the account and/or cash out the funds. While no one can guarantee that everything will run with no obstacles at all, one can ensure they are maximally minimized.
What's the most important each punter should bear in mind?
Like we mentioned, some methods are available in specific countries exclusively. On top of that, some of them work for deposits only, while the others are used to withdraw exclusively. You have those that work for both types of transactions.
To eliminate any doubts, always check the dedicated banking page in the casino's lobby. They usually list separately which option serves to replenish the account, and which is for withdrawals only.
Mind you to check which of the options is used to trigger bonuses. You will probably notice that Skrill and Neteller are often restricted from participating in introductory promos.
Processing time and ID verification
Some of the methods require no verification at all. On the other hand, for some, this process is necessary for both types of transactions. That usually dictates how quickly will one receive the money. The sooner those documents are submitted, the faster the funds arrive on the account. It ranges from instant to up to a couple of business days (8 or more).
As for the procedure and required documents, some countries have quick verification systems, such as iDIN, in which one's ID is checked in a matter of minutes. That's one extreme, but on the other side, some hubs require tons of documents (even notarized ones), photos, and whatnots.
There are no uniform rules on this. Some hubs charge commissions on all types of transactions, while the others don't impose any. In some situations, they exist only if one wants to cashout without meeting wagering requirements, or if the amount goes above the specified limits. Like with other related info, this should also be noted on the banking page of a selected casino.
All in all, the only way to make sure any potential unpleasant occasions are minimized is to read Terms and Conditions- gamble responsibly!