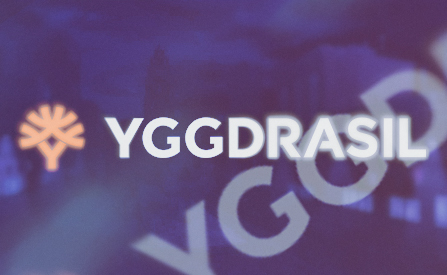 Yggdrasil, much like the sacred tree central to creation that it portrays in Norse mythology, has grown to become something of a legend in the iGaming industry. Not only is this a company that creates excellent online slots, but it also pays attention to everything that happens around the slots.
What this means is championing new and upcoming producers, running massive promotional campaigns, building new software solutions. All of this makes it an excellent company to check out those no deposit bonuses, as they constantly push out world-class promotions. But there are many more reasons beyond this to take a look at what the company offers. It's without a doubt a must-know for anyone who is at all interested in online casinos and online slots.
About Yggdrasil
Yggdrasil was established in 2013 and they started establishing their gaming empire straight away. Concentrating on coming up with their own software and technology, followed by starting work on creating a new way of providing online casinos and their players with bonuses and promotions. This work continues today, together with an ever-increasing catalogue of innovative and unique online slots.
By 2016 the company had already picked up several gaming licences, such as the ones from Malta, the UK, Gibraltar and Romania. At the same time, they expanded their offices into new locations. Today they are present in over twenty different jurisdictions covering Europe, North and South America.
Not only has the number of games steadily increased, but Yggdrasil has also started producing progressive jackpots and table games. Who knows what they will add to the fold next, but we are dead certain it is going to be something interesting. Let's take a look at the sort of games you'll get your hands on!
Yggdrasil Online Slots
The online slots from Yggdrasil continue to grab up awards from the industry as well as player interest year after year. There are quite a few good reasons for this:
Interesting themes
Visually impressive
Excellent audio effects
Innovative and non-repetitive special features
Great support for all devices
Wide variety of reel setups and mechanics
Yggdrasil constantly searches for new features to add, and that includes innovations from other producers too. For example, they employ normal paylines, clusters, infinity reels, and ways to win setups. They offer a great variety of different volatility settings for their online slots too, from low to extremely high.
Besides the normal free spins, multipliers, mini-games and other such common specialities, the company has added some of their own. These include Gigablox, which are concentrations of supersized symbols, Multimax which has multipliers multiplying each other, or for example Splitz, which can add new ways to win by splitting symbols. Yggdrasil constantly looks to add new mechanics to further enhance the selection.
Yggdrasil Masters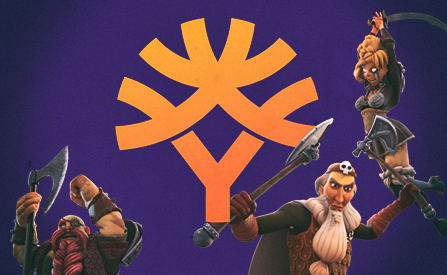 It's not just Yggdrasil slots that you find amongst the catalogue. As soon as the company grew big enough they decided to foster independent gaming studios via their Yggdrasil Masters program. And as you would deduct from the name, only the best new and upcoming gaming studios are allowed to participate.
For these companies, this is an excellent option, as they get access to a massive distribution network with superb tools and software to back them up. For Yggdrasil, it adds that little bit of innovation and willingness to explore possibilities that companies tend to lose when they grow beyond a certain point.
Besides just partnering with studios, they are also partnered with some of the best casino platforms and online casinos out there. For example, Betsson and Yggdrasil are long-time partners, and this is starting to apply for all the prestigious companies in the field. Aided by their superb online slots, their excellent campaigns and their spotless reputation, it's not hard for Yggdrasil to find partners to distribute their games.
Yggdrasil No Deposit Casino Bonus
We've listed a great many no deposit casinos here that give you excellent no deposit bonuses to get started. But the truth is that some of the best no deposit bonus offers only come once you're a regular player, which means making a deposit at one point or another. In Yggdrasil casinos this is twice as true, as the company is to the originator of some of the best seasonal offers they are. These promotions are not available all the time, rather you can expect big promotions, also known as network campaigns, during big holidays and such.