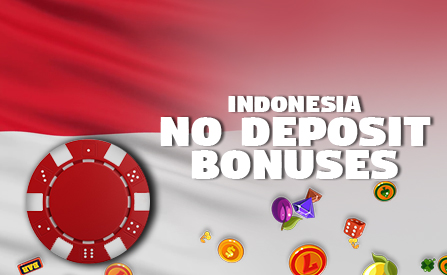 Divided into over 17,000 different islands, and 37 provinces, it does make it a bit difficult to find some unified regulations which would make each party satisfied with the situation. Thanks to Islamic law, online gambling is illegal in Indonesia, but still, it exists.
Where to look for NDB in Indonesia?
With such a complex situation in the country, one could easily assume that the answer is- nowhere, but the reality is quite different. Many approved online casinos offer their products and services to Indonesian clientele.
Stay tuned to learn more about local laws and regulations and find out what it takes to find the best no deposit bonuses in Indonesia!
Gambling in Indonesia
Unlike Malaysia, where the restrictions could be described as moderate, the situation in this country is a bit heavier. No licensing process is happening at the time being, and it doesn't seem as there will be any in the nearer future.
There haven't been many attempts to legislate the activity…
…but there were few to crack it down though. The Ministry of Social Affairs, Religious Affairs, as well as the Ministry of Communications and Information Technology have all joint in to introduce a ban to all Indonesian consumers back in 2012.
Plus, in May 2015, the police shut down illegal sites offering online entertainment to Indonesians. On the other hand, newspapers, and media are not crowded with headlines stating that anyone has got into trouble for gambling on the Internet.
But these attempts…
…seem not to have been so successful, or the government is not particularly interested in actively eliminating and preventing it to any serious extent.
However, the Football Association of Indonesia (PSSI) has partnered with Genius Sports specifically in regards to sports wagering, mainly to prevent and fight match-fixing practices.
What Are Wagering Requirements for No Deposit Bonuses?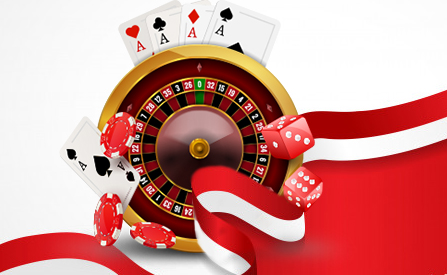 Many would call it a headache, but to be honest, there has to be some condition a punter needs to fulfill to grab a freebie. And that's what rollover demands represent.
Their main role is to…
… determine the amount of cash players should deposit and wager to be able to redeem the NDB and gain the right to withdraw their winnings. A rare number of venues will have no WRs, but the average is anywhere between 30-50x.
So, if the requirement is 40x, that means a player has to wager the combined amount of the deposit and bonus 40 times over before he/she is allowed to withdraw any of the winnings.
Why are they important?
They are one of the key factors which will tell you whether a certain NDB is worth it or not. If the demands are too high, if the rollover timeframe is too short, or if not all the games contribute, perhaps it's better to look for some other promo.
Getting to Know NDB
The name of this type of bonus is a self-explanatory one- you get a bonus without having to deposit. It's no wonder they are the most favorite ones among punters from all over the globe- including Indonesia.
They are usually available in two forms…
…extra cash and complimentary spins. It's important to know that not all of them can be withdrawn. The sticky ones or non-cashable remain on your account to be further used as credits for playing. Those that can be withdrawn are called non-sticky or cashable.
It's important to check out the specific venue's policy on cashout from bonuses, regardless of their type. Even though the vast majority of establishments will have player-friendly limits for withdrawals, the amount of winnings that one can obtain from bonuses is often significantly smaller.
To make sure players will be able…
…to find the desired promo quickly, casinos list them by multiple practical criteria. Here are several filters which are most commonly seen ones:
Some casinos will even list them by duration so that punters would be able to evaluate whether a certain offering is worth claiming. Moreover, some will also present special packages for mobile consumers, which may not be seen when accessing on desktop.
Choosing the Right Casino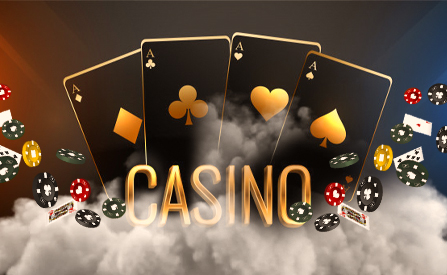 As we mentioned, there are no laws that regulate this activity, but on the other hand, players still play games, claim bonuses, cash out their winnings, etc.
All it takes is…
…a thorough preparation before you just click on something that looks attractive. It may take several minutes extra, but consider it a smart investment for safer playing.
When you are selecting the venue, mind the following:
License and approvals from relevant institutions, such as test labs
The selection of promos and bonuses
Games lobby and developers featured on the platform
Banking options and processing time
If you are satisfied with all these conditions, then you can claim the offer. Speaking of, it's necessary to familiarize yourself with the official Terms and Conditions of each venue, as well as those special ones involving promo packages.
Final Thoughts
Even though online gambling is not permitted in the country, so anyone who does it actually breaks the law, people are still playing games and claiming bonuses.
While the environment itself may not be regulated…
…players can do their due diligence and protect themselves the best way they can. So, when looking for the best no deposit bonuses in Indonesia, you should stick to trustworthy venues and those who have a good reputation.
As long as you follow these simple directions and take time to do some detective work, chances to encounter any unpleasant situation are minimized. Then you can claim your best NDB in Indonesia!