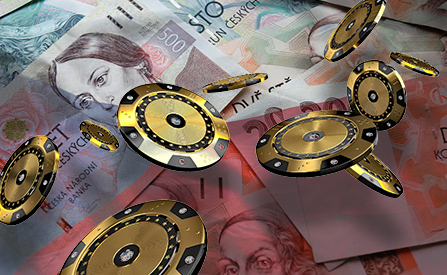 The iGaming industry is booming around the world and one way they manage to sustain this growth is by offering punters attractive bonuses to get them to play and stay at their casinos.
Czech players have been able to enjoy these since 2017. That is when the government of this Central European country known for its beer and castles liberalized its interactive gambling market and allowed offshore operators to offer gambling services to Czech players as long as operators have a license in an EU or EEA country.
As such, online gambling is completely legal in the Czech Republic and players from this country can enjoy all the perks of a regulated igaming market.
One of the perks is of course is the great bonuses and incentives casinos use to get punters to try their casinos.
What is a No Deposit Bonus?
No deposit bonuses are nifty little things that let players test out games and casinos without actually have to spend any of their real money.
See a game that looks interesting but you're unsure if you want to put real money down on it? A no deposit bonus might be just what you need.
These bonuses are perfect for those just getting into online casino gaming as they can test out games and casino providers until they find the ones that are right for them without ever leaving the comfort of their homes or depositing any money.
On the side of casinos, no deposit bonuses serve to attract and retain players along with other bonuses that casinos practice such as deposit matching, cashback, and top-up bonuses.
What kind of No Deposit Bonuses Are There?
Casinos offer many different types of bonuses but the two most common types of no deposit bonuses are extra spins and bonus cash.
Extra spins are a type of bonus where players are awarded a certain number of spins for slot games or a specific slot game.
They are very popular among punters because they feed right into slots which are by far the most popular offerings at a casino. From the side of the casino operators, extra spins allow them to attract punters and funnel them towards a specific game they may be promoting at the time.
When it comes to bonus cash, this is a kind of perk where credit is applied to the player's balance for use on games such as blackjack or other table games.
Bonus cash is not real money and cannot be withdrawn from the casino.
Key Considerations for No Deposit Bonuses
No deposit bonuses come with quite a few strings attached, and the key to choosing the right one for yourself is knowing what they all are and how they influence the bonus offer.
Geography is an important thing to consider, as not all offers are always available globally. Sometimes casinos will limit the number of countries the bonus applies to, and if you happen not to live there then you will have to look somewhere else.
Among all the things to consider one aspect overshadows all others and that is the wagering requirement.
Wagering Requirements
A wagering requirement, also called a "playthrough" is often attached to no deposit bonuses. Simply put, it describes how much money you have to wager to be eligible to withdraw any winnings you made from the bonus.
As an example: say you got a $20 bonus cash offer and the wagering limit is expressed as x30 of the bonus amount. This means you will need to wager a total of $600 before you can cash out your winnings.
Another consideration
The wager contribution, or what percentage of each wager on a given game actually goes toward the wagering requirement?
With slots, it's usually pretty simple – it's 100%.
But with some other games where there is a lesser house edge, the casinos will set the contribution to a smaller percentage.
So if we take the example above at 80% contribution, it would actually take $750 to qualify you for the withdrawal.
Final Factors when Selecting Bonus Offers
In addition to the conditions already described, players should keep in mind that the casinos might also limit the bet size when playing with bonus cash as well as limit the maximum and minimum withdrawal amounts of wins resulting from bonuses.
The best way to make sure you are selecting the best offer is to choose reputable casinos and read the terms and conditions carefully.
If you do that, you can game to your heart's content knowing you made the right choice.