With a population of around 2.8 million, Lithuania is a small country in Europe that is part of the European Union. The country allows gambling in a land-based and online format, offering a secure market for tourists and residents. The industry has been around for quite some time, and players can rest easy knowing services are secure and of high quality.
Land-Based Casinos in Lithuania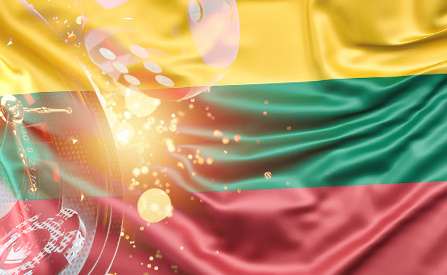 Since 2001, Lithuania has offered casino gaming and slot halls. The country enacted the Gaming Law of the Republic of Lithuania in 2001, which came into force in 2002. This is the main bill that controls the industry. Quickly after the law was enacted, companies began setting up shop. The casino sector has had 20 facilities at one time in operation. This is a high number considering that the country is not a tourist spot and the population is so small.
Since the 2008 global recession and the 2020 COVID-19 pandemic, the number of casinos in Lithuania has dwindled. There are only 15 in operation in 2023. Slot halls are additional gaming facilities players can find in the country, offering smaller spaces and only gaming machines. The slot halls are not allowed to feature card games or table games.
Most slot halls are located in a pub setting. There are around 100 of these types of gambling establishments sprinkled throughout the country. The casino venues are also small, especially compared to venues located in other countries within the EU.
The largest property is the Olympic Casino Lietuva, operated by the Olympic Casinos group. This is a subsidiary of the Olympic Entertainment Group. The company is a large provider of gaming options throughout the Baltic.
The casinos do not have a dress code or entrance. Locals and tourists are allowed to visit, and players must be 21 or older to enter. Licensing is provided by the Gaming Control Authority, which is a subdivision within the Ministry of France. Any company that is interested in offering a casino in the country must contact the regulator and submit an application.
Online Casinos in Lithuania
It wasn't until 2016 that officials in Lithuania decided to legalize online casino gaming. Before that, all types of online gambling, except the lottery, were deemed illegal. The European Union started to put pressure on Lithuania and other members to legalize the industry, and by 2016, an amendment was passed to do just that.
Licensing is provided by the Gaming Control Authority of Lithuania, and anyone interested in offering services must apply. The goal of the industry's legalization was to stop money from leaving the country. Players were choosing to spend their cash at offshore sites. With the legislation change, players could find services locally, and the cash flow would remain in the country.
Before legalizing the industry, it was estimated that Lithuania was losing around six million EUR annually to unlicensed operators. Such providers do not pay taxes or licensing fees, which would normally go to the region where the casino is operating.
After the legal change, the country decided to try and stop any company that was not licensed. ISPs block illegal sites, so players are unable to access their services. Officials also wanted to stop financial transactions from taking place, but that did not occur.
Legal issues stopped the country from having the ability to halt any transactions taking place with an offshore site. Many countries have such rules in place to stop money from moving out of the country and going to unauthorized casinos.
Lithuania also made legal changes to help protect its citizens. Local players can safely access games with protections in place. Responsible gambling measures are also in place to ensure every player can seek help if needed.
The country places great emphasis on player safety and responsible gambling. Because it is talked about so frequently and resources are in place, Lithuania actually has one of the longest self-exclusion lists in the world. Players utilize self-exclusion services as needed to try and be responsible.
In the beginning, only a land-based casino in the country could apply for online licensing. That is not the case anymore. Since 2021, the country has issued online-only licensing. The government is hoping that the online only process will bring in more investors. Right now, only eight companies are licensed to offer such services.
Tourists and citizens are free to log online and enjoy licensed and regulated services. Players must be 18 years or older to participate in iGaming https://lcb.org/games/slot-directory. This is a much lower age limit than the 21 and up for land-based players.
Tax Rates for the Gaming Industry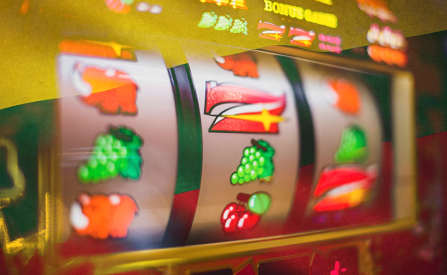 Both the online and offline sectors have tax rates in place that operators must adhere to. Lithuania requires a 13% rate less winning paid for online casino sites. Players who win from online gambling must pay taxes on their prizes.
Land-based taxes are a bit different. There are different categories for operations and associated tax rates. Gambling machines in category A must pay EUR 260, a monthly fixed fee. Gaming machine licensing in category B must pay EUR 130. Tables have a EUR2300 fee. Players who win while visiting a land-based casino must pay taxes on winnings.