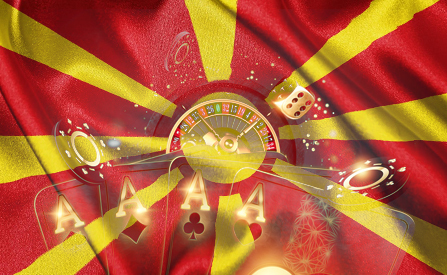 Known as the Republic of North Macedonia, this small southern European country is home to just under two million people. Visitors and residents can access gaming thanks to the legalization of online and land-based gaming options. Let's explore the details below to understand better how the industry works in the country.
Land-Based Casinos in Macedonia
Casinos were first legalized in 1991, with operators required to have licensing to offer services. Along with traditional casino venues, the country also features slot halls. In 2013, legislation was updated via the Law on Games of Chance and Entertainment Games. This main law covers all aspects of gaming and sets up the framework for the land-based industry.
There are less than ten casinos operating in Macedonia currently, with the majority located in Gevgelija. The casino hub is located near Greece's border, which helps bring in tourists for gaming. There are also over 100 slot halls in the country and more than 300 electronic casinos in operation. This is a large number considering the size of the country.
Slot halls are generally called a casino in the country, with the only difference being an actual casino can offer live dealer games and card games. Slot halls only have slot machines for player players to enjoy. Pubs can also house slots, giving players a chance to enjoy a game or two while having a pint with friends.
The largest casino in Macedonia is the Casino FlaminGO hotel, a popular location for gamers. The oldest operating casino in the country is the Apollonia Casino & Hotel. Novomatic, Princess International, and Casinos Austria are the country's largest providers of physical gaming. Venues are open to locals and tourists.
For a casino to be licensed, it must contact the Ministry of Finance. The industry's regulations and inspections are conducted based on the Law on Inspection Supervision. Little information is provided on the licensing process, fees, and operator requirements.
We do know that licensing is valid for six years. Each casino operator must have a separate license, which costs €600 K per license. Casino operators must have at least €500 K in capital and a deposit or bank guarantee of €300 K in the company bank account.
Online Casinos in Macedonia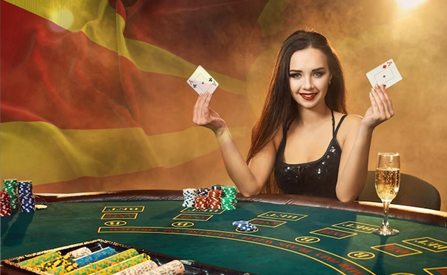 The iGaming market of Macedonia began in 2020, and any operator offering services must be licensed to do so. Serious changes were made to the market in 2014 when legislators began to make legal changes regarding iGaming.
Before 2014, online casinos were illegal and part of a blanket ban connected to unlicensed gambling. However, the law was not enforced due to international laws and a shortage of resources. Because of this, locals could access games via international sites without local licensing, and no repercussions were in place.
By 2013, the Law on Games of Chance and Entertainment Games was passed. It came into effect in 2014. This marked the start of the country's development of an iGaming industry. Online games of chance are allowed as long as an operator has a license from the Ministry of Finance.
At the time, only one license was issued. The government of the country wanted to create a monopoly in the online gaming industry. A partnership was made with Casinos Austria, and the National Videolottery of the Republic of Macedonia was created. The government holds a 51% share, while the gaming company has a 49% share.
The monopoly focused on certain aspects of gaming, including online lottery games, online casino gaming, sports betting, and video lottery terminals. By 2020, the COVID-19 pandemic hit, and government officials decided to reevaluate the industry.
Land-based operators needed help because players were not able to visit the physical casinos. Without visitors, revenues dropped to zero. The government decided to open the industry up to other providers to obtain licensing. Any operator that has a land-based license is also eligible for iGaming.
All brick-and-mortar casino operators in Macedonia can provide online casino games to patrons. Unlicensed casinos are blocked, and only those with licensing are open to residents. The country does its best to ensure that players only have access to regulated gaming for a safe and secure gaming experience.
Tax and Fee Information
The Law on Tax Procedures set the gambling tax rates for Macedonia. A 20% gambling tax is set on gross gambling revenues. A 3% healthcare financing fee is also set on gross gambling revenues. Additional fees are included and are based on game type. The operator must pay fees on table games, with a fixed fee per game type.
The corporate tax for operations is 10%, which each operator must pay. For players, the tax rate is 15%, but it is unclear how the local government enforces this percentage. Casinos are allowed to serve guests that are 18 years of age or older. The same age limit applies to iGaming.