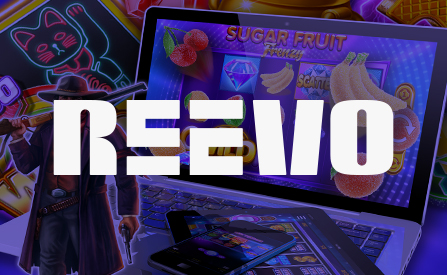 Reevo might not be the biggest game developer out there, but they are getting some recognition amongst players. The number of titles is likewise growing, which bodes well for the company. The guiding principle in these games has been redesigning stale classics into new forms of entertainment. Something that has helped in this consideration is the dedication the company has put into its background software, which naturally means bonus engines to boost the gaming experience even further.
At the same time as they are producing games, they are also seeking to establish their own brand for aggregation. For those not familiar with the concept, this basically means creating the software that allows the games to be added to different casino platforms, whilst also allowing other game producers to use their technology. This opens up some questions about the future of the company, whether they are aiming to produce games or to create tools for online casinos. The two do go hand in hand, opening up interesting possibilities. And as you would have it, some of those have to do with no deposit bonuses.
About Reevo
The company originates from Bucharest, Romania. They have been operating since 2021, and are also known as ReevoTech. Their first games came out in 2022. Relatively new to online casino gaming, their selection of games has not grown big enough in numbers to be considered a serious competitor for the bigger or medium-sized gaming companies. The build-up with partners has likewise been conservative, and the online casinos have clearly been hand-picked. We expect this process to pick up speed as the games prove their popularity.
At the same time, the availability of the games is pretty great across all regions, and are growing in popularity in Australia, as much as they are in Finland or Mexico. However, there is some suspicion that the company isn't entirely independent, but rather a subsidiary, or at least some have painted connections to iSoftBet. On the other hand, those connections seem to have since faded, and the selection of games changed alongside it. Whatever the case here, it's worth checking out what Reevo is up to these days, and what sort of bonuses you can get for their games.
Reevo Online Slots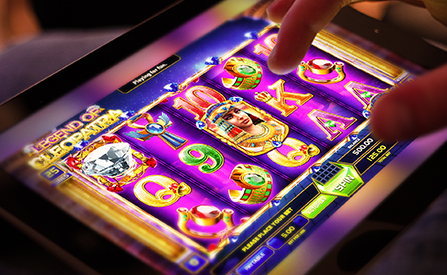 The company's original aim was to take classic online slot gaming and give it a breath of fresh air. No doubt with time the selection will grow beyond this ambitious goal, but for now they do have quite a bit of work in their hands to reimagine fruit slots and how they play out.
If you take a look at titles like Sugar Fruit Frenzy, Gold Rush Shooter, Electro Reels and Diamond Luck, you'll see that they've done quite a bit of work in that regard already. In fact, some of these games have already gone beyond the framework of classic slot gaming.
That said, you can find quite a few familiar symbols on the reels. The reels themselves are often arrayed in the five times three fashion, with paylines as the basis of determining wins. The prizes tend to support high variance setups, which means that a single round can pay out thousands of times your bet when the symbols line right.
Bonus spins seem to be the main special feature, supported by respins, multipliers wilds and scatter wins. Special bonus games can also bring larger than life wins comparable to jackpots, at least when your bet level is high enough. The number of features seems to be expanding as more and more titles come out. Overall, the high quality of the games is combined with superb wins to create a new sort of engaging and rewarding slot experience.
Reevo No Deposit Casino Bonus
If you're looking for a no deposit bonus the main way to go around is to look at our list of no deposit casinos. Reevo is not yet big enough to offer its own network campaigns, but that doesn't mean they wouldn't be able to offer no deposit bonuses, or other benefits and boons of their own.
This is quite evident if you take a look at the tools they have already created. In fact, it seems that the software behind the games was the first goal of the company. Of these FreeRound Power is something that all casinos can use to directly reward players with something extra. And it scales as much as the operator wants, allowing high-value bonus spins. Other options include jackpots, giving casinos the ability to offer pots of their own through all of these games.