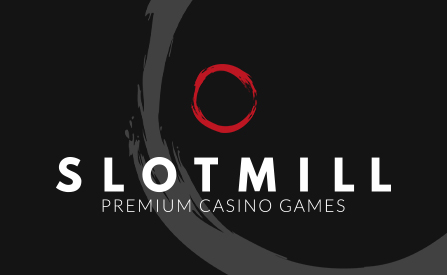 A name like Slotmill might arise images of industrial-scale mass production, pushing out one slot after another out the mill. Rest assured, that's not the case with this company. On the contrary, they are concentrating on premium content. That really shows in the numbers too, with just a handful of new titles released each year.
When it comes to no deposit bonuses you should set your expectations right. This is a rather small provider, which means that you're unlikely to run into bonus spins offers, especially no deposit kind. Aside from special occasions, like new releases via partners, the company's games are best enjoyed with the help of no deposit bonus cash.
About
Slotmill was founded in 2019, and thanks to the experienced staff hit the ground running. Not only did they start producing great slots immediately, but they also saw that these games needed a bit of extra on the side, such as a way to get into the bonus features straight away. A lot of work has also gone into perfecting the interface into modern standards. Or rather, updating the modern standards with their games.
The only downside about the company is the availability of the games. True, this is a rather young gaming company, but there are others starting at the same year that have spread their games throughout most online casinos. One of the reasons for this might be that they prefer signing content deals with online casinos directly, rather than with platform aggregators. Whatever the case, we hope the games to be available more widely, as that also means access to more no deposit bonuses.
Games
Something that is easy to notice is all the work done with the interface. For some producers, mobile support means producing games with modern technology, which is something everyone does already. And then for producers like Slotmill, it means actually moulding the games for smartphones and tablets. Make note though, they also ensure that you can enjoy the experience on larger screens like on laptops and desktops.
The interface has been simplified and streamlined. Pretty much everything here is intuitive, without lacking access to settings or information. This also means giving you a better idea of betting itself, with clear indications of what you're laying on the line and what it can get you. The company also supports two dozen different languages for their games for that localised feel.
Let's Look at the Details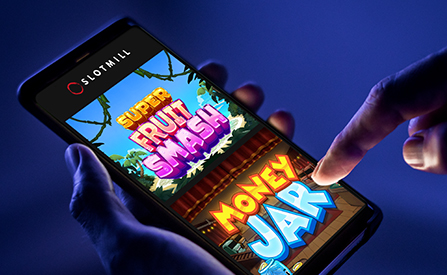 Interface aside, what sort of gaming can you expect with these slots? A pretty standard setup when it comes to reels and symbols. It's either going to be five or three reels, with each reel having three symbols in both cases. This is then combined with paylines, though in some cases ways to win or similar methods are used instead. It's pretty much the standard way of doing things, so players should have no problem getting the hang of things.
Maximum wins naturally depend on the game, but tend to fall between one thousand to five thousand times your total bet per spin. This also means that most of the games fall into the high variance category, with some in the medium variance. Most of these wins can be achieved with the help of special features, with the basic payouts allowing for a more relaxed set of play.
Re-spins, Multipliers and Wilds
Instead of straight up bonus spins, these games tend to concentrate on respins. Not in the simplest form of course, but rather with successions of spins that keep on playing with the same original bet. Naturally, there are some slots that come with the more traditional bonus spins too.
Wilds seem to come in all sorts of forms, walking through the reels, offering multipliers, going berserk, expanding, or just sticking to the reels. Modifiers like these are used for other symbols occasionally too. These are either paired with the respins and bonus spins, or they just show up randomly during all spins. Multipliers are often offered as a progressive feature, for example with successive wins, each setting the win multiplier higher and higher.
No Deposit Casino Bonus
A decent no deposit casino with a good no deposit offer is all you need to enjoy Slotmill casino games. Given that these are high variance slots, it's best to choose a bonus with no cashout limits. As is usual with game providers of this size, there are usually no direct promotions to players. Instead, it's individual casinos that decide what types of bonuses and with what terms and conditions are offered. Take a look at our list to find out the best ones.