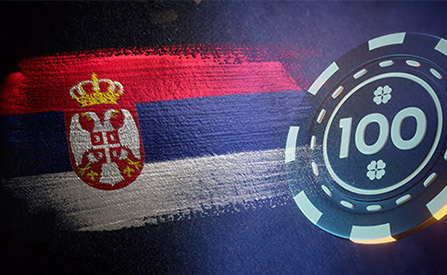 Serbia is an Eastern European country that is considered a lower economy and has only been independent since 2006. The country is not a member of the European Union but does have a legal online and land-based casino market. Let's dive into the details within the guide below to give you insight into what you can expect from casinos here, both in person and online.
Land-Based Casinos in Serbia
Serbia has a long and interesting history when it comes to physical casinos. The country originally started offering gambling services in 1964. This was when Serbia was part of Yugoslavia. Fast forward to the early 2000s, and the country gained independence, so its laws would have to reflect the changes, including options for casino gaming.
Before laws came into play, the country had a market that was not strictly regulated and was subject to issues including criminal activity, money laundering, and corruption. Over time, the industry would improve, and the 2020 Law on Games of Chance would come into play. This ensured the industry had regulations and rules to go by to create a secure market.
Slot halls are another gambling option in Serbia. The gambling sector actually has more slot halls than casinos. There are around 100 slot halls with over 1,000 smaller venues offering slot games like pubs and bars. In total, there are around 20,000 gaming machines operating in the country.
The casinos in Serbia are very limited, with only two on offer. Each is located in the capital, and the largest is the Grand Casino Beograd. The Admiral Group, a large European operator, operates slot halls in the country.
Locals and tourists are free to visit the casinos in the country. Some countries restrict entry to tourists, but Serbia is open to everyone. A license must be obtained from the Serbian Gaming Board for a provider to offer gambling services here. Only a company registered in the country or in a European Economic Area is eligible for the application.
There are still plenty on offer for interested entities. The maximum number of licenses that the board can hand out is ten. To be eligible, companies must prove that they have a minimum of €1 million in capital and a minimum bank guarantee or deposit of €300,000. These financial limits are subject to each license, and funds must be held in a local bank.
Casinos must also have enough money in place to cover the winnings that players earn. The country requires a minimum of EUR 500 for each slot machine on offer, with a cap of EUR 1,000,000. This applies to slot halls. For casinos, the amount is €50,000 per casino and the slot machine deposit per machine.
Share capital is also considered. The minimum allowed is EUR 250,000. Casinos must pay EUR 500,000 for licensing annually, and the license is good for ten years. Slot halls and casinos cannot be located within 200 meters of an educational institution or within 100 meters of another gambling venue.
Online Casinos in Serbia
Serbia legalized online casino gambling in 2011, with full regulation in place by 2013. The licensing system took quite a long time to refine, and no private companies were offered a license before 2013.
Online casinos were technically legal before 2011 but only for the Serbian national lottery, which is state-owned. Initially, the country offered a digital casino known as Victory, but it was short-lived. The site was not high quality and included a small number of games. It was not appealing to players, so it failed to gain ground as a legit operator.
The site was closed because Serbia is trying to become a member of the European Union by 2025. State monopolies are not allowed based on EU laws. The site was shut down so the country could focus on becoming compliant with EU directives.
The legislation introduced in 2011 made it legal for the country to block unlicensed foreign platforms from offering services. ISPs could be stopped to ensure players cannot access these sites. In 2012, the country had a large blacklist consisting of 70 sites that could not provide casino gaming.
The Ministry of Internal Affairs and the Serbian Gaming Board created the list. It now has a much larger number of names on its roster, reaching well over 13,000 sites. Officials also asked financial institutions to stop transactions that are connected to unlicensed sites. Banks did not comply due to legalities, and the country has not tried again.
The regulations of the online casino market are quite strict in Serbia, and it is recommended that players do not access games from an offshore provider. Players have not been prosecuted thus far for doing so, but it is still an illegal activity.
Online gambling is open to tourists, so visitors can freely access sites. If you are traveling in Serbia, you will be restricted to local sites if you use local internet service providers.
Online casino licensing is not capped, and the Serbian Gaming Board oversees the application process. A company can apply for a license if registered in Serbia or a European Economic Area. The same capital fees apply for iGaming licensing. A license has a low cost of only €2,500 per month. It is an odd fee considering most countries will charge an annual fee.
Tax Rates in Serbia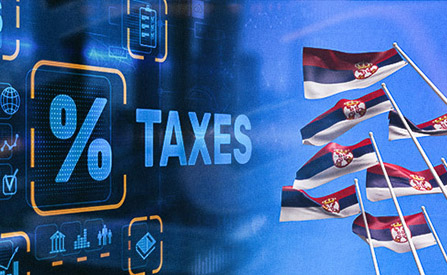 Companies must pay taxes to offer services in the country legally. Online betting has a tax rate of 15% on a gross gaming yield of EUR 7,500 or higher. Other online gambling services have a lower 10% tax rate with the same gross gaming yield.
The payments are made on top of the 15% corporate tax rate. Serbia receives 75% of its revenues from sports betting. This sector is very important as it helps the country have money in its coffers. It is unclear how much taxes cost land-based providers.