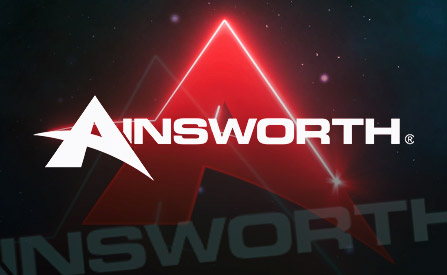 Ainsworth, officially Ainsworth Game Technology, has a presence in Australasia, North America, Latin America, Europe and online. The latter is called the interactive division and is the latest newcomer to the casino gaming products of this company. That is to say, the land-based products area has traditionally been the main area of interest for Ainsworth, and their presence in the different markets is notable.
However, they are definitely not neglecting online casino gaming either, rather they are trying to build similar success online to what they have had offline. This has led to interesting partnerships that in turn have spread the games into hundreds of online casinos. But what are the games themselves like? Do they suffer from the same curse as with most land-based producers, or are they on par with the latest speculations of the most modern mobile slot producers? And how do you get no deposit bonuses for these games? Let's have a look.
About Ainsworth Game Technology
Ainsworth was established in 1995, by Len Ainsworth. The company headquarters can be found in Sydney, Australia, with further offices in places like Las Vegas. The first few years were simply spent on creating their new terminals, named Ambassador. This then proved to be of such high quality that it has served as a brand ambassador wherever it goes, obviously upgraded along the years. This has led the company to claim a presence in most regulated casino markets.
It's also worth noting that the founder of the company is the same person who previously founded Aristocrat, a rather legendary casino producer likewise for Australian online casinos. This dates back to 1953, so you can be pretty sure that the level of casino knowledge and experience at this company is legendary. And now they are moving into the space of online casinos.
Ainsworth Online Slots
The heritage of classic slots is pretty obvious but luckily in no way an overwhelming aspect of Ainsworth online slots. The fact that it took until 2001 before the company really went all out with land-based slots, means that there was no massive technology gap between those products and online products. That means the graphics are beautiful in detail, sound effects offer way more than mechanical clinks, and there's built-in support for mobile devices.
With five reels you get…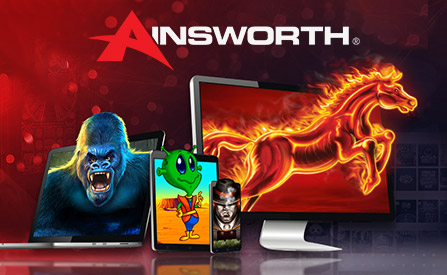 …three symbols apiece, and some normal paylines to count the wins with. That's what the classic influence is all about. The games are pretty dead set on using all sorts of different themes, so you will almost always get to enjoy a brand new set of symbols. Check out games like Big Thunder, Crystal Cash, and Cash Cave to see what the basics look like.
Interestingly enough, what we mentioned above is not the only popular setup used by Ainsworth. Games like Crazy Goose and Diamond Chief still come with five reels, with the first two having three symbols each, and the rest having four symbols each. It changes the setup somewhat.
Now, normally you would get something between 5 and 20 paylines for a slot. That's the traditional setup. This company has gone somewhat bonkers with the paylines, with probably half of the titles having 100 paylines. The other half has between 20 and 50 paylines, and any less than that is really a rarity. You might find one or two amongst the hundreds of slots.
Do You Like Special Features?
In case you do like specials, prepare to curtail your expectations a little bit. Or quite a lot in fact. These games tend to trust on the good old bonus spins. You might occasionally run into something in addition to that, but most of the time that would be the gamble feature, or simple instant bonus wins. If you're into easy gaming, that's good news too. And let's be clear, there are still some pretty considerable wins in the games. Just take a look.
Ainsworth No Deposit Casino Bonus
Does Ainsworth support bonus systems? It doesn't really seem like they have their own software platform that would come with things like bonus spins or bonus cash, achievements or trophies, or slot tournaments for that matter. This really makes it quite difficult to offer any sort of no deposit bonus offers, or really any direct deposit bonuses for the games.
Luckily, the company is well connected. They are partnered with giants like SoftGamings, Pariplay, and Slotegrator. In addition, they are in direct contact with casinos and online casinos in specific markets, such as US online casinos. So chances of finding direct network campaigns aren't that high, but any other sort of promotion or no deposit bonus is within easy reach. Just take a look at our no deposit casinos and take your pick.