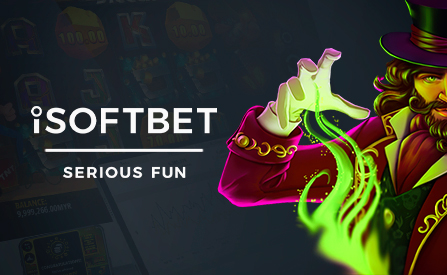 There's a pretty good chance that you've already heard of iSoftBet, or at least seen the logo and the name on some online casino site. That is, unless you've never played online casino games before, in which case iSoftbet online casinos and no deposit bonuses are a good combo to start with.
Not only does this company produce online slots and table games, but they also help others accomplish the same. Besides their games, iSoftBet is known for its aggregation solutions. This means that they help other gaming companies get their online slots and other casino games into online casinos. They are partnered with a vast variety of online casinos, as well as pretty much all noteworthy game producers.
About iSoftBet
iSoftBet was established as early as 2010, originally operating from London, UK. Despite their location, the company didn't actually really start operating in the UK until 2014, when they received the UK Gambling Commission licence. Before this, they had obtained a licence from Italy in 2011, Alderney in 2013 and Belgium in 2014. From thereon expansion has been constant, with further licences for different European markets received each year. Today we can easily say that the company sports one of the most diverse catalogues of licences, which is more than enough to ensure that their name carries the weight of safety and security all the way through.
Though the company is clearly more concentrated on supporting the whole casino gaming experience, it still makes sure that the games produced are of the best possible quality. There is a constant stream of new releases, with themes and types of slot games slowly covering all sorts of interesting combinations. As the company expands across the world it picks up new influences, making it even more inviting for new players.
iSoftBet Online Slots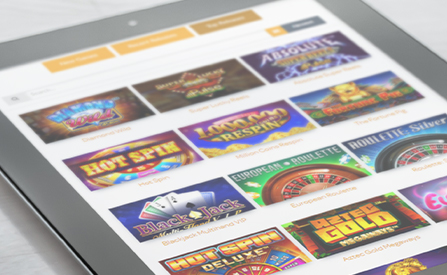 You can try out games like Diamond Wild, which pretty much embody every aspect of classic slots, yet manage to bring a bit of fresh air into the genre. Or, games like Hot Spin that bring the familiar symbols, but add in an extra bonus wheel too. Or if you're into more modern gaming, try the latter but with Megaways system replacing the paylines. There's a lot more of those in the selection, with all sorts of bonus features attached.
There's a lot of mythology and history involved in the themes, often combined with local legends and tales of fortune. This you can see in games like The Fortune Pig, Aztec Gold Extra Gold Megaways, Sheriff of Nottingham and Pyramid Pays. Overall, the games seems to steer towards fantasy and fun, which we think plays out quite well.
Graphically these games are quite impressive, without being too lifelike or veering into the territory of 3D graphics. Bright colours, a nice set of animations and effects, and unique symbols goes a long way here. Add in some nice sound effects and music, and there's no reason not to take a look at iSoftBet online slots.
A Handful of Table Games
Besides a few hundred online slots players can also check out some table games. Roulette, blackjack and baccarat are the three main products, with variations available in all sorts of configurations. The selection has been further expanded with card games like Red Dog, something that we hope continues in the future. There are a lot of different ways to play these table games, fit for all sorts of speeds and bankrolls.
iSoftBet No Deposit Casino Bonus
The key to getting a good no deposit casino bonus is to check out our list of no deposit casinos. Here we have all the sites that use iSoftBet software, whether that's their own proprietary games or ones from the many different game developers they have partnered with. The company wouldn't have made it this far, and wouldn't be able to offer over 8000 different casino games via their gaming solutions, if their platform would come with some pretty useful player engagement tools. As you would imagine, these are the tools that casinos use to send promotions and bonuses to players.
These are therefore not just bonuses for new players, but also include casino tournaments, jackpots for each and every game if the casino so wishes, bonus spins galore, and all sorts of added widgets. For casino bonuses, iSoftBet is a sure choice.