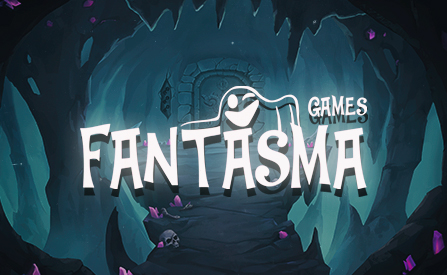 Despite being a rather small gaming company with a limited catalogue of online slots, Fantasma Games has managed to partner up with hundreds of online casinos. This also covers quite a few different countries from Australia to Europe and Latin America. These online slots might not be enough to build up a gaming collection all by themselves, but they do more than well enough to add a bit of spice and unique action that even the biggest game providers might be otherwise missing.
This company is heavily invested in the mobile markets, which means their games will be taking full advantage of touchscreens and different screen modes. That modern touch is obviously present in the games, as you can tell from the special features and the excellent graphics, reinforced even further by animations. But that's not all that you get to enjoy with these online slots.
About Fantasma Games
Fantasma Games was established in 2016, with its headquarters based in Stockholm, Sweden. It's been a fair few years of building up their portfolio and at times quickly expanding to cover new markets. Whereas some other online slot producers, especially the bigger ones, can explore many different paths for their games at once, faller companies like Fantasma need to concentrate on specific things that players can't find elsewhere. And it seems that they have managed to do that quite well.
Looking at the games, it's evident that this is not a company that seeks to bring out another slot about ancient Egypt, classic fruits or basic reelplay for that matter. Mystical action and brand new ways to score wins across different ways to set up winning combinations is on the cards, however. That ambition of bringing you the best possible gaming experience, with an obvious chance of winning big, doesn't only extend to the games themselves. Though these slots are widely available, they aren't present in just any and each online casino. And that bodes well for possible bonuses too.
Fantasma Games Online Slot Features
Truth be told, it isn't easy at all to invent new ways to dish out wins in online casino games. And likewise, it's probably not even that important to come up with entirely new features. What really matters is how features we already know and love work in the games, and are they worth your bet. That's what Fantasma Games has made sure of.
And at the centre of this whole experience is gamification. Not only has the company studied and learned from online slots, but they've made sure to bring applicable parts from video games into the mix too. So not only do you get to hit random features, but you'll also be collecting symbols to reward you for longer gameplay sessions. These can then launch multi-level special features. Of course, what you find as bonuses isn't entirely out of this world: progressive multipliers, expanding and moving wilds, bonus spins and so forth.
The really big wins tend to come when you score a succession of wins. This usually launches the multipliers sky-high, adds wilds on the reels and even scores some bonus spins and respins. All in all, it works out in a pretty fantastic manner.
Further Innovations in the Works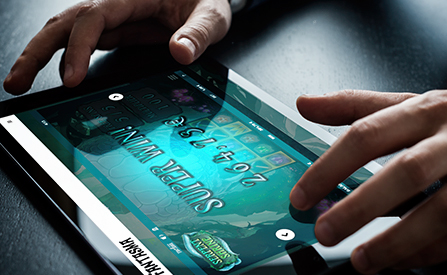 Themes, special features and gamification aside, what else is this company up to? Well, first of all, they have managed to team up with companies like Microgaming. This means that whilst their own portfolio might seem a bit small, their handiwork actually shows in bigger gaming collections. But working for other gaming companies isn't the most interesting aspect of this company. What we have learned is that they are looking into Virtual Reality to build entirely new sort of online slots for players to enjoy. It's early days to enjoy the full benefits of this, but its clear that Fantasma Games is a company to keep an eye on.
Fantasma Games No Deposit Casino Bonus
This company isn't big or influential enough to run its own promos or network campaigns. As such, you probably won't find many no deposit bonuses from the company itself. But that doesn't mean a no deposit casino wouldn't be able to give you bonus spins or other no deposit bonus offers for Fantasma games. If you're into mobile gaming, chances are you can use some no deposit bonus cash for some of these games, just make sure you pick the best offers from our list to take advantage of low wagering requirements and other beneficial terms and conditions.