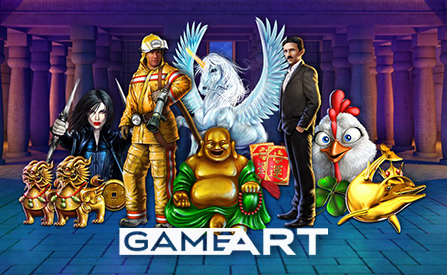 You don't really have to guess twice what this company is proud of first and foremost. Likewise, you can be sure that they know modern online slot gaming is a lot more than just pretty graphics and amazing animations. GameArt likes to keep everything at a premium level, starting from the graphics and going into game mechanics, features and the software platform itself.
The downside to high quality standards is, of course, slow development and release of new games. There are ways around this, such as partnering with smaller studios, or just having a really large development team. GameArt seems to have done a bit of everything in this regard, whilst also ensuring that they use all the time they have to expand into new markets, including land-based casino markets. The company is officially licensed in Curacao, with certificates for a dozen or so other jurisdictions. Quinel, Siq and Gaming Laboratories International have all made sure that the mathematics in these online slots check out.
About GameArt
The offices for GameArt are located in Valletta, Malta, one of the main hubs of online gambling. The company has been present there since 2013, which lands them in the cast of what can be considered the second wave of casino companies. They have done relatively well ever since, managing steady growth and increasing the fame of their brand amongst online casinos and their players.
Meanwhile, they've also ensured their presence as a platform provider. Expansions to further offices in Italy, Slovenia and Serbia amongst other countries is also a pretty good indicator that the company is receiving the fruits of hard work in the form of continued success. But can the exemplary graphics really carry the brand further than this? And how do the slots fare against the competition otherwise? And can you have no deposit bonuses with GameArt slots? Let's have a look.
GameArt Online Slots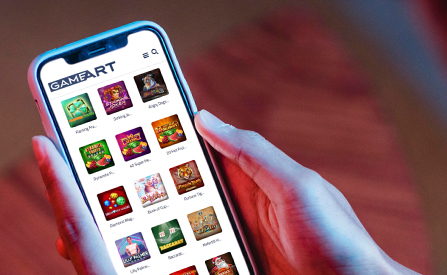 These games consistently rank high when it comes to player reviews, and rarely does GameArt launch a game that would end up flopping. That despite the rather quick pace at which they have managed to release these online slots. There are a couple of different theme groups that the company itself uses to categorise the games: American, Fruits, International, Fantasy, and Asian.
To give a few examples, Wild Wild Quest and Texas Ranger's Reward offer some wild west all American action. Dynamite Fruits and Star Cash offer pretty much the classic fruits of gaming. International is quite a massive category, covering everything from seasonal gifts of Santa's Farm, to the historical setting of Joan of Arc, to the open seas and marine life of Wild Dolphin. Fantasy is a category that, rather clearly, presents you with a wild setting of magic and adventure with titles like Magic Unicorn, Lady Luck, and Battle For Cosmos. Finally, the Asian category covers a combination of some of the other categories, with a bit of a more local flare, like in Dancing Lions, Dragon King, and Fortune Panda.
Good Design Requires Good Features…
…and that's something GameArt seems to be well aware of. The design doesn't aim just to awe you with visuals and audio effects, but also to peak your interest by the action that is happening, or is about to happen on the reels. But before we take a look at the bonuses and specials, it's good to know that these slots also have their own system of jackpots. These offer both fixed jackpots, and progressive jackpots. They can be local, or through the whole network. It's quite a versatile system, allowing online casinos to employ it whichever way they see best.
Now, let's take a couple of examples from live games, on how the bonus features fit in together. In Lilly Palmer London online slots the basic gameplay is reinforced with cascading wins, with a multiplier that ranks up the wins as they drop down. Stacked walking wilds, bonus spins, scatters and more multipliers seal the deal. Angry Dogs has a mystery doghouse with massive mystery wins, a specialised bonus spins feature, and of course some more multipliers. Diamond Magic only offers the traditional double-up, as well as expanding wilds and respins.
So, as you can see it's a pretty diverse set. Usually two or three different features, and even specialised bonus spins. Nothing truly revolutionary, but that'd be beside the point, which is to entertain players with familiar features that fit the games. And that they do.
GameArt No Deposit Casino Bonus
So the gaming is great, but can you get some no deposit bonus offers to go with the games? You can, if you choose the right no deposit casino. We've got the best of them listed here, so simply pick a no deposit bonus cash offer or a no deposit bonus spins offer that fits your needs the best. At the moment there doesn't seem to be much in the way of dedicated no deposit offers, or things like slot tournaments, offered by GameArt. We suspect these will become part of the selection once they manage a bit more growth, for which they are well on the way for.