Scott Fitzgerald wrote that "our lives are defined by opportunities, even the ones we miss". Like his other writings, it can be interpreted in many ways. Including the context of online casino No Deposit Bonuses.
Indeed, was he talking about opportunities we miss when we're given the chance? Or was he talking about opportunities we intentionally decide not to pursue?
That's the beauty of storytelling — in details that the writer leaves to a reader for inner explorations and discoveries.
We all know of missed opportunities, and in the hindsight, they are easily classified as right or wrong. But what about those we purposefully dismiss? Were they right or wrong?
And, how do we learn to make difference between the two before we decide?
When it comes to iGaming, the answer is simple:
Just like in life — we learn through trials and errors until we just know.
In the beginning, we have to take our chances with the opportunity before we can tell. By doing so, we learn the difference between the appearance and the real thing. In time, we learn how to recognize the ones to be used and others to be let go of.
As long as our blunders don't cost too much, it's all good.
Here is my ticket, Ma'am. I am so going to enjoy my vacation at the Crater Lake National Park, Oregon! I've been waiting so long to see the Old Man of the Lake, that 30-foot tall tree stump vertically bobbing since 1896! Just can't wait for us to arrive!! And you know what — nobody knows why it floats! Can you believe it!? Well, I'm about to find out why!!! This is so exciting!! What is our ETA, Ma'am?
But Sir, this train is heading for Oregon, Lake Erie, Ohio.
Then again, we tend to learn progressively better as the prices we pay for lessons administered get higher.
When it comes to iGaming and gambling in general, there is one helping hand, though, and a useful tool we have at our disposal.
The Occasion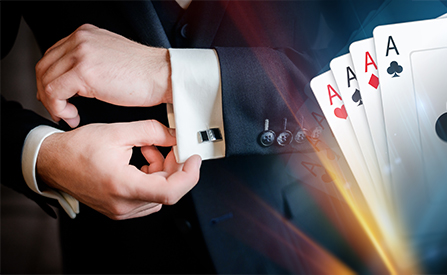 There are numerous factors to consider when differentiating between the right and wrong casino. Once you've narrowed down your search for the crème de la crème finalists, there is one ultimate test they have to pass — your experience.
That is where No Deposit Bonus comes in handy.
Going under many different names in lieu with casinos' creativity, they are an incentive, a type of welcome bonus that operators offer to players as an opportunity to play without having to actually deposit real money.
While they appear to be a pure gratis gesture on casinos' behalf, they are in fact a professionalbusiness opportunity evaluation vehicle that exists in other industries.
For instance, if you are to buy software, the vendor will give you a free trial period. The catch is either in time or functionalities you have at your disposal. Once the free trial expires you will have either purchased the application or else.
In case of No Deposit Bonuses, the catch is in Wagering Requirements (WR). Known as redemption rate, playthrough, rollover or turnover, the WR define the number of bets player has to undertake before qualifying for a cashout. Since the player has to place a certain number of bets before the withdrawal of money, the WR is one of the essential criteria when evaluating your No Deposit Bonus options.
It is displayed in form of the coefficient that defines it. If WR is, say, 50x the bonus amount (50xB) on $10 bonus, you'll have to play up to $500 before your gains start to count toward the sum for withdrawal. All above $500 is available for cashout per casinos Terms & Conditions.
One has to give some before it can take some. That's what opportunities are all about.
What's in the Gift Box?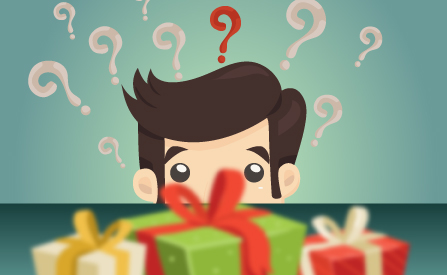 Wagering Requirements serves two purposes. Players have the opportunity to experience an online casino for free, and on the other hand, operators avoid players that sign-up, take the money without any risk, and go away.
In terms of how it works, No Deposit Bonus have an exclusive code attached to the bonus offer. Like in any real money online game, the players enter the code in the cashier to claim the bonus — or, as they like to say, to redeem the code — and the show begins.
For players, the No Deposit Bonus is a nice feature to get familiar with the online casino through hands-on experience they can use to:
Make a couple of test-runs before betting with their own money;
Get to know the operator's user interface and software in general;
Get to evaluate RNGs and overall fairness impression;
Catch the vibe of the place.
Therefore, No Deposit Bonus can be a good tool both for beginners trying to understand how online casino works, and for seasoned players wanting to evaluate the casino at glance.
You probably won't find a lot of experienced players that use No Deposit Bonus, though. Since the majority of casinos offer only one welcome bonus, veteran players usually go for other types of incentives that potentially may offer better returns.
However, as with any business opportunity evaluation vehicle, there are strings attached to No Deposit Bonuses. You likely won't be able to use that free-trial application every single time with all functionalities, effectively circumnavigating software vendor, right?
Unpack Slowly
In terms of No Deposit Bonuses, it means quite a few limitations that vary from online casino to casino. The major and most common ones usually fall into the following categories.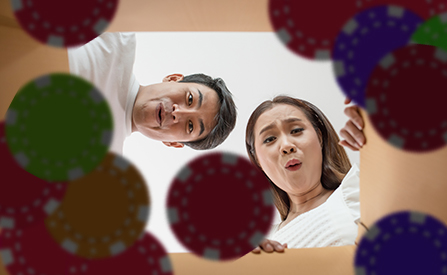 You won't be able to play every casino game in order to meet your WR. Operators tend to limit the options to slots or table games. Then again, there is a number of operators you can choose from.
There are limits in the maximum amount that can be won and withdrawn while playing No Deposit Bonus, in line with operators' Terms & Conditions. You should not expect to win a large amount of money because it's designed for trial, not for withdrawal. That said, it doesn't mean it's impossible, just — almost impossible.
Pay attention to the Confirmation Deposit. While not present in all online casinos, it is to verify the player and its bank credentials through real money deposit before the optional withdrawal can take place. Confirmation Deposit can be cashed out with No Deposit Bonus winnings.
As said, by using No Deposit Bonuses you might forfeit some other types of a welcome bonus because online casino won't treat you like the new playerafterward;
Almost every No Deposit Bonus is non-cashable. You can utilize it only through games.
Besides the promotional offer that defines Wagering Requirements, the single most important document that regulate No Deposit Bonus is the online casino Terms and Conditions (T&C).
You did notice these two words already earlier, didn't you? Whenever we talk about money, they're present. With good reason.
Players will find all necessary details regarding specific conditions that apply to every bonus in T&C, and will also find all particulars of online casino operations, including age limit.
It is not only highly recommended but mandatory, fundamental reading for players in order to avoid any blunders. If this "fundamental" looks like overdoing it, this is what we're trying to illustrate:
"T&C describe promotional offer through No Deposit Bonus with your 50xB WR. So, on $10 bonus you're good to go for cashout at $500, right? Wrong. T&C also says in another article that a withdrawal limit is $500. Thus it means that you'll have to go for a total of $1,000 before you can have $500 cashout."
In other words — if you really want to visit your Oregon, you have to read T&C carefully.
More Boxes to Unpack
In order to devise new possibilities for players in constantly evolving gambling industry, the operators tend to transform No Deposit Bonuses into a number of promotions to choose from. Utilizing technology to be at the service of the players and their safety, promotions can come in form of bonus spins, gamification, different concepts for slots, or throughout any other form.
It is up to the online casino to make the best mix of additional incentives that can be also combined with different areas of our interests. For example, Unibet offers No Deposit Bonuses applicable not only to casinos but also spread across sports, poker, and bingo.
Operators are quite busy providing the players with new possibilities and opportunities, while players get better and better by day in evaluating them.
When it comes to iGaming, No Deposit Bonus provide us with a useful tool for evaluation. After that, it is up to our responsibility, knowledge, and — you guessed it — luck to make the best of the chance.
Because at the end of the day, opportunities are about what we make out of possibility. It's not about the potential itself but about the capacity we can turn it into.
Some opportunities are to be exploited. Without hesitation, or carefully, depending on the occasion. They are to be seized and utilized as possible. They can take us further, one or several steps at the time.
Other opportunities are to be missed. Either by our underperformance or intentionally or for whatever reason. They serve as our builders while we're in a holding pattern.
Each opportunity we take or don't will define our life, one way or the other. Thing is, we get to know that afterward — not before.
Which opportunities are right and which ones are wrong? Only those who seize or miss them get to know the answer.