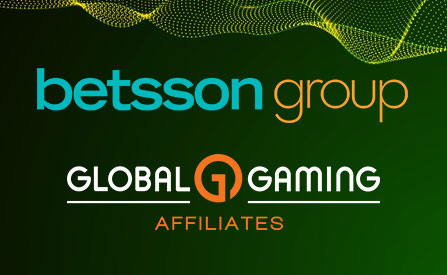 Betsson has pulled an unexpected move and sold its entire stake in Global Gaming (GG) with no apparent explanation. The company has remained…
…silent regarding this divestment. With that said, many are speculating that this decision has to do with Global's trouble in one of Europe's most competitive markets.
Cleaning House:
Nordic operator, Betsson AB, has completely divested from one of their major rivals – Global. This decision has caught many by surprise considering that…
… this Swedish giant has only recently acquired a stake in the company. As it turns out, the sale actually happened in July meaning that Betsson has held on to 1.8% of Global's shares for only a few weeks.
The main reason that many are speculating this unusual business move is GG's recent experience with Swedish Spelinspektionen. Namely, this operator was…
…punished for breaching several gambling regulations set by this organization. As a result, GG has lost its license to operate in Sweden, ultimately causing this company a 9.3% drop in share value.
There was some speculation that Global's online casino enterprises operating in Sweden might still be saved as the company announced an appeal following Spelinspektionen's ruling.
However, all of their efforts to overturn this regulatory body's decision have so far failed. GG has since been trying to get back into Sweden's regulated gambling space using various means.
More:
The company has launched a new brand in cooperation with Finnplay – an operator with a valid license in Sweden, but that wasn't quite enough to restore the damage already done. Furthermore, they have also transferred the ownership of their flagship brand, Ninja Casino's, Swedish facing domain to Viral Interactive.
Despite all of these efforts, Global has reported a staggering 42% drop in revenue. Not only has this affected their position on the market, but such a negative report has also forced this company to cut the number of employees in half. As expected, the first ones to go were their employees in Sweden, including the entire technology team located in this country.
All things considered, Betsson was most likely cutting their losses, all while doing their best to keep this entire story under wraps. Upon uncovering the story, Swedish media has turned to Betsson's CEO, Pontus Lindwal, for an explanation or a comment, however they were unsuccessful. Coincidentally, Lindwal was equally as unenthusiastic to talk to media when Betsson acquired GG stock earlier this year.
About:
Betsson is one of Europe's largest operators offering casino, bingo, live casino and many other services through a number of different brands. The company was founded in 1963 and has since worked towards becoming the leading operator in the Nordic region and ultimately entire Europe.
With an established presence in the most important regulated gambling spaces in the old continent, it has become one of the most trusted brands in the industry. They have attracted top tier software providers as partners, which gave them a considerable edge on the market.
Source: Stradbrooke, Steven. "Betsson sells stake in rival Global Gaming, won't say why" https://calvinayre.com/2019/10/09/business/betsson-sells-stake-global-gaming/. Calvin Ayre. October 9, 2019.
Author: Dusan Trifunovic