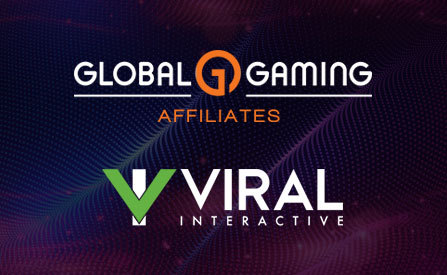 Global Gaming (GG) has been working closely with Finnplay Group in order to reestablish their presence in Sweden. The new step in this cooperation comes in the form of…
…GG's effort to strengthen its ties with Viral Interactive – a company based on Finnplay's platform.
The Ninja Returns:
Global already has a deal in place with Viral. So far, they have been offering marketing services as well as customer experience support, resource management and more to this fairly recent brand.
The newly established deal sees GG transferring their best performing brand – Ninjacasino.se, to Viral. With the casino within their domain, Viral can allow this massive brand to once more operate in Swedish markets.
The transfer of Ninjacasino also represents Global's efforts to return to this competitive market after their license was revoked earlier this year by Spelinspektionen. Ever since, GG has been…
…looking for ways to return and recuperate their position.
Application Filed:
At the moment, Viral has filed a formal application to have the Ninjacasino.se brand added to their current license. This wouldn't be the first online casino this brand would operate. Earlier in August, it…
…launched NanoCasino.com – a brand that is slowly making a name for itself and growing its offering of slot games. With Viral's commercial license and the full support of Global, it is expected that Ninja will regain its status in Sweden as one of the most trusted online casinos.
Global CEO, Tobias Fagerlund, has offered a comment regarding the new development: "We are, of course, aware of Ninja Casino's enormous value in the Swedish market and it should come as no surprise that we do not want to let its potential go to waste. It is my belief that Ninjacasino.se is in safe hands with Viral Interactive and Finnplay's provenly safe and responsible platform, which also places a great deal of emphasis on entertainment and the pleasure of gaming."
Tough Year for Global:
Although they weren't the only ones to suffer the wrath of Spelinspektionen, the Swedish regulatory body, Global gaming has taken what appears to be the brunt of it all. After losing their license due to…
…deficiencies in anti-money laundering practices, this company has filed an appeal with this country's authorities. However, all of their appeals were rejected, leaving Global Gaming out of options.
The partnership with Finnplay came as a logical solution, allowing Global to have limited access to this market.
Even so, the entire ordeal has left its mark on this company's performance reports. GG has taken massive hits, which they will be recovering from for a long time. With that said…
…the company is slowly regaining its bearing in the Nordics through joint ventures with Finnplay and other partners. Most importantly, they have focused on finding partners known for their white hat business practices, which Finnplay is. With that said, GG isn't expecting to run into any issues with Spelinspektionen this time around.
Source: "Global Gaming utökar samarbetet med Viral Interactive Ltd och överlåter domänen Ninjacasino.se. (English version follows)" https://globalgaming.com/2019/09/23/global-gaming-utokar-samarbetet-med-viral-interactive-ltd-och-overlater-domanen-ninjacasino-se-english-version-follows/. Global Gaming. September 23, 2019.
Author: Dusan Trifunovic