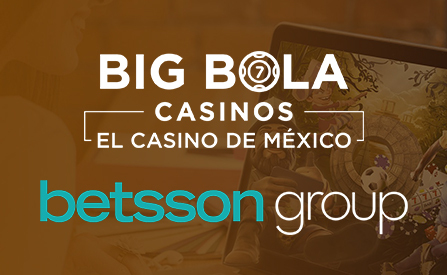 Betsson Group, an online casino provider, has selected Mexico as the place for its upcoming worldwide expansion, which will be enabled with the deal with Big Bola Casinos. This will lead to the launch of Betsson Mexico, which is expected at the end of the year, and will deliver live dealer games as well as other popular casino games. Both companies will significantly support the communities in where they operate, which is an important aspect of their business. The brand uses its OneBetsson and Big Bola operates with the Big Bola Foundation. In the current environment, Betsson is supporting COVID-19 initiatives in Sweden, Malta, Hungary, Estonia, and Georgia, while the Big Bola Foundation is supporting children and youth in Mexico.
An Outstanding Product:
Betsson Group is pleased to begin this partnership with its new partner and they are the right fit for the company as it puts massive effort into understanding the market better and to guarantee that their content matches Mexican culture!
Jesper Svensson, CEO of Betsson operations, explained:"This is yet another expansion into the LatAm region which we see so much potential in. As we have done in Brazil, Colombia, and the Province of Buenos Aires in Argentina, we are teaming up with a local partner that lives and breathes the local culture."
Emilio Quiros, director of operations for Big Bola, said:"We are happy that Betsson Group has chosen to partner with us for their operations in Mexico. We believe that our market expertise and their knowledge and experience about online gaming will result in an outstanding product for Mexico."
An Award-Winning Brand:
Betsson is a premium online gaming provider with over 50 years of industry experience. The award-winning company has over 2,000 titles and partners with over 30 software operators, and it uses the latest technology available. With the latest security updates and encryption, it provides the highest levels of safe and fair gameplay. Its platform is a great place for slot fans, where they can find some of the most popular games such as Mega Moolah, Mega Fortune, Hall of Gods, and many more.
Source: "Betsson Group and Big Bola announce partnership for online gaming operations in Mexico". Betsson Group. April 12, 2021.
Author: Ivan Stefanovic