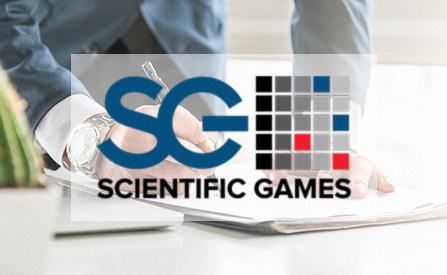 Scientific Games and Blue Ribbon have joined forces to deliver jackpots through their Open Gaming System (OGS) – one of the fastest growing content aggregation platforms in the industry.
The deal between these two companies promises to bring Blue Ribbon's cutting-edge jackpot marketing platform and implement it within OGS content in a very organic way. That way…
…Scientific has the ability to offer new and exciting content to their user base without completely overhauling their platform.
Taking the System to a New Level:
OGS is an innovative content aggregation platform that has grown immensely since its launch. It is currently serving 200 operators in all major markets…
… delivering some 2500 online slot titles and other games in total. Even so, SG is greatly benefiting from this deal as they are getting a state-of-the-art jackpot system.
Having access to such technology, especially when it's seamlessly integrated into the existing systems, is a real asset in today's competitive markets.
Scientific is understandably very optimistic about the new tech as well as their new partnership. Dylan Slaney, SVP Casino and Platforms for Scientific Games' digital division, has stated: "We're starting to finalize our full portfolio of casino content and technology under the umbrella of 'Open Casino,' which includes our player account, our Open Gaming System, the world's best content and now, new revolutionary features such as missions, tournaments, and jackpots. Combining platform scale, ground-breaking content and feature innovation is where the magic will happen for player experiences. Blue Ribbon is known industry-wide for their innovative game functionality. Pairing their jackpot innovation with our world-leading OGSTM platform is the perfect combination, bringing players new ways to enjoy our games with an added layer of game-expanding features. We're thrilled to work with Blue Ribbon as we prepare the launch of our Open Casino portfolio."
It is apparent that SG, headquartered in the United States, is working hard to bring the newly acquired solutions to the market in record time.
The other party in this deal has also offered their insight into the new arrangement.
Amir Askarov, CEO of Blue Ribbon, said: "Scientific Games is one of the leading gaming platform providers in our industry, and we're excited to enable our unique player engagement platform on their OGSTM platform. For the first time OGS partners will be able to control and manage their jackpots to build better engagement while players enjoy the seamless and intuitive gaming experience which is aligned with their gaming preferences. By choosing to work with Blue Ribbon, SG provides another confirmation of the value of Blue Ribbon products as the next generation of engagement tools."
As things stand right now, we might see this new tech implemented within the end of Q4 of this year. There are some indications that…
… these two companies will continue to work on new technologies and cutting edge solutions in the near future.
That would be a move that could give them an advantage over their main competitors.
Source: "Scientific Games and Blue Ribbon Partner to Offer Game Expanding Features on Open Gaming System Content" https://europeangaming.eu/portal/press-releases/2019/07/12/50396/scientific-games-and-blue-ribbon-partner-to-offer-game-expanding-features-on-open-gaming-system-content/. European Gaming. July 12, 2019.
Comment: Jackpots are always a good way to spice up any game
Author: Dusan Trifunovic