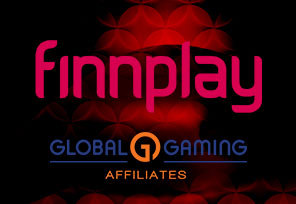 Global Gaming, an online casino operator from Northern Europe, has signed a deal with Finnish, Finnplay. The new deal grants Global access to the latter company's entire software portfolio.
With headquarters in Helsinki, Finland, Finnplay is…
… one of the main software studios for the Nordic region of the old continent.
Expanding Their Reach:
Since they first started operating in the B2B arena, Finnplay has gained access to a number of different markets.
With a license in Sweden, they are also present in other countries inside and outside the EU. Their products can be found in the United Kingdom, Bulgaria, Denmark, and even Mexico.
Even though Global is more or less present in those same markets, the Finland-based company can expect to see an increase in available user base as well as higher traffic on some of their more popular slot games.
On the other hand, Global is gaining access to some of the hottest titles on the market right now. With both entities operating in a fairly similar native area, it is arguable that their strategic and short-term goals are most likely aligned to some point.
Whatever the case may be, we have received comments by both parties who are offering words of praise for their new partners.
Tobias Fagerlund, Global CEO, had this to say: "Finnplay's experience in providing online casino games and their expertise and deep understanding of the Nordic gaming markets sets them apart as an ideal business partner. The cooperation creates long-term opportunities for us to continue to deliver the best gaming experience to our customers in all markets we want to operate in. This is an important step for us, and we look forward to launching the partnership."
The Finnish firm was equally optimistic about the new partnership between the two companies.
In fact, Martin Prantner CEO, said: "We're delighted to work with the Global Gaming team, with their excellent track record of having built one of the most successful online gaming brands in the industry and their in-depth knowledge of player requirements. The cooperation will enable Finnplay to improve on the platform, its features and functionalities in order to create an even better and safer player experience. We are looking forward to a long-lasting and successful relationship with Global Gaming."
About Finnplay:
The company serves as a relatively small software provider that is operated by a team of 65 passionate individuals. Experts in their field, these men and women are working across two continents…
… to deliver only the best online casino experience to their customers. The company is currently looking to expand their business into new markets, but also establish a more significant footprint in the existing markets.
As such, they are handling the fierce competition with great success. This is fairly obvious to those who…
… kept an eye out on this company's recent expansion policy. If they continue to move in this direction, we can expect many great things from Finnplay in the future.
Source: "Global Gaming signs agreement with platform provider Finnplay" https://europeangaming.eu/portal/press-releases/2019/07/11/50239/global-gaming-signs-agreement-with-platform-provider-finnplay/. July 11, 2019.
Comment: Finnplay's games are great. If this deal means more of that, it's good news for sure!
Author: Dusan Trifunovic