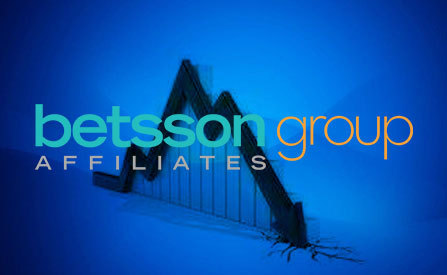 Betsson AB's latest reports show a 5% decline in revenues for Q2 of 2019 in comparison to the...
… same period of last year.
The company has attributed the drop to dynamic regulatory frameworks in Nordic countries which have forced them to adjust their policies and align their operational procedures in that region.
Overcoming Operational Obstacles:
While some are being far grimmer in their interpretations of Betsson's performance this year, the truth seems to be…
… somewhere in between. The company has had a rocky experience in Sweden where they had their license revoked by the Spelinspektionen.
They are currently in the process of appealing that ruling and are questioning the definition of newly adjusted Swedish regulations.
Elsewhere in the Nordics, Betsson is running into other issues. In Norway, they are currently dealing with…
… the murky payment processing rules that leave plenty of room for misinterpretation. The situation in the Netherlands is only slightly better as the company is looking to adjust their stance to meet the new demands of the KSA provisional regulatory requirements.
Manageable Fluctuations:
Even with all the setbacks, Betsson is still well within their average yearly parameters. The company has reported stable revenue figures that add up to SEK 2.6 billion.
This puts the current fluctuations within the margin of losses the popular online slots provider is comfortable with.
Betsson AB Chief Executive Officer, Pontus Lindwall, has spoken on this subject: "We have a good financial position and a high degree of proprietary technology, which makes us strongly positioned in the industry. I am confident in my view of Betsson's capacity and in our strategic opportunities to pursue long-term profitable business with growth and good margins in regulated markets. We also have a geographical spread that compensates for temporary downturns in individual markets."
The popular operator of online casinos has seen better days, but this setback doesn't seem like something that will put a significant…
…dent in their short-term goals.
About Betsson:
The company is one of the leading software providers in the mobile gaming entertainment industry. They take pride in…
…offering games that are both feature-packed and highly secure at the same time. It is part of the Betsson AD group which is one of the largest gaming groups in the world.
Founded back in 1963 under the name of AB Restaurang Rouletter, the company operated mainly in the south of Sweden. Since then, they have…
… slowly evolved into a leading provider in their native market. One of the attributing factors responsible for their success is the ability to recognize new and emerging technologies and capitalize on them.
The brand is currently servicing a massive number of players through its B2B clients all around the world. Despite turbulent results in…
… recent months, the company is looking rather strong and maintains an aggressive stance in terms of client acquisition and retention. With great products in their ever-expanding lineup, they are fully expected to maintain their regional position on the market.
Source: "Tough Regulatory Dynamics Disrupt the Q2 Results of Betsson" https://europeangaming.eu/portal/latest-news/2019/07/23/51090/tough-regulatory-dynamics-disrupt-the-q2-results-of-betsson/. European Gaming. July 23, 2019.
Comment: Betsson is too big to fail at this point. They will rebound from this one way or another.
Author: Dusan Trifunovic