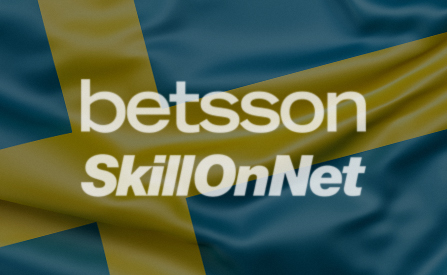 SkillOnNet, the operator of PlayOjo and Betsson's NGG Nordic, has been found in violation of Swedish bonus restrictions. As a result, both companies have been hit with massive fines.
News of this event has raised quite a few eyebrows as it doesn't appear to be a clear cut case. Both SkillOnNet and Betsson are planning on filing official appeals in an effort to fight the fines.
Murky Waters of Swedish Gambling Regulations:
The actions of Spelinspektionen, the country's main gambling regulator, have caused some controversy. The official word is that Spelinspektionen fined the two companies because they violated regulations which went into effect on January 1st of this year.
New regulations allow the casino to offer their bonuses to the user only once upon signup. Regulators are claiming that both SkillOnNet and Betsson's NGG Nordic offered their bonuses on two occasions.
Additionally, NGG Nordic was accused of running lottery games on their online casinos, which is something they don't have a license for.
None of this would have been controversial if not for Betsson's claims that no rules were broken at all!
Despite the official audit of NGG Nordic's online presence, Betsson claims that everything they and their subsidiaries offer is in agreement with Swedish gambling regulations, including online slots and bonuses.
Further, Betsson has announced that it plans to file an appeal in an effort to fight the fine.
By fighting the fine, the rand plans on forcing the Swedish justice system to precisely define the rules. This company has stated that current regulations are not specific enough and that there is too much ambiguity.
Hefty Fines:
The news of Betsson and SkillOnNet being hit by spelinspektionen is not an isolated incident. Sweden's regulatory body has been going after various online casinos ever since new regulations went into effect.
So far, a number of other companies were hit with fines for similar violations.
Betsson was ordered to pay 19 million SEK (roughly $2.0m) on account of their infractions and was issued a warning for going outside the permissions of their license.
SkillOnNet suffered a similar fate regarding a warning. However, they were also forced to pay 14 million SEK (roughly $1.5m)
Stricter Enforcement Policy:
Swedish gambling license holders will be subject to much stricter enforcement of national regulations. Spelinkspektionen is taking an aggressive stance towards any entity found in breach of their rules.
It appears that this sudden round of audits was meant to serve as a warning. It is arguable that this country's regulatory body won't be so lenient in the future, especially if the violators are found in breach of their license limitations.
Spelinspektionen went so far as to order Multi Brand Gaming to take down simple information regarding a lottery another offers on their own website…
… even though that entity has the license to have a lottery as a part of their offer.
It is up for speculation whether or not Betsson has a case. Either way, forcing Swedish judges to accurately specify the scope of newly adopted regulations will most likely prevent similar incidents from happening in the future.
Source: "Betsson to appeal fine to get guidance from a court on how the ban on bonusing should apply" https://egr.global/intel/news/betsson-and-skillonnet-hit-with-seven-figure-swedish-fines/. EGR. June 27, 2019.
Comment: I can't tell whether they got caught red-handed or the Swedes went berserk with new rules.
Author: Tatjana Markovic