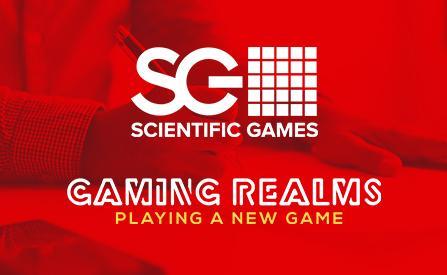 UK-headquartered developer, Gaming Realms PLC, a published, licensor of mobile real money and games, has just made a three-year sublicensing agreement with Scientific Games Digital.
They represent an online gaming, iLottery and sports business but they are mostly known for licensing the MONOPOLY brand rights for the online gaming platform.
What Does This Contract Include?
According to their partnership, we can expect in the nearest future from Gaming Realms to build and launch the new real money game with an attractive title, Slingo MONOPOLY!
When we say in the nearest future, it refers to the beginning of 2019. It will be released across the brand's Slingo B2C and B2B channels.
Furthermore, it will also go via their distribution channel of operators and other mediators.
The Importance Of MONOPOLY:
Patrick Southon, Chief Executive Officer of Gaming Realms talked about their business strategy and more about the game development:
"Being given the opportunity to develop a game using the world-renowned MONOPOLY brand is a really exciting moment for Gaming Realms.
We continuously look to develop new concepts and offer players an expansive and engaging range of games and believe that Slingo MONOPOLY will offer just that. We are now focused on the development of the game and look forward to announcing the worldwide launch early this year."
Tom Wood, Chief Creative Officer at SG Digital knows how significant this brand is, hence he added:
"The timeless MONOPOLY brand has proven immensely successful in the online space, and we are delighted to partner with Gaming Realms on this innovative new spin on the classic boardgame."
Another Successful Partnership For Scientific Games:
They have started off this year perfectly. Namely, they have been chosen to supply three top-notch casinos that belong to Oneida Indian Nation from New York with peerless sports betting player experiences vi their OpenBet technology.
Both of these parties have come to the realization that they will make a great contribution to their casinos by bringing their experience and competence to the casino gaming.
Furthermore, they will also be very supportive to Oneida's release of their sportsbooks in this city as soon as it becomes legal in the state.
On the other hand, Oneida will return the favor by developing SG Digital's sports betting technology platform, called OpenBet, that comes with dynamic in-house pre-game and data feeds, as well as player centric technology.
One of these days, these corporations will submit their contract to the National Indian Gaming Commission to make sure that everything was done according to the laws. It is going to be one of the first NIGC reviews of an Indian tribe's U.S. sports betting agreement.
Source: "Gaming Realms Signs Sub-Licensing Agreement With Scientific Games Digital" https://europeangaming.eu/portal/press-releases/2019/01/10/36018/gaming-realms-signs-sub-licensing-agreement-with-scientific-games-digital/. European Gaming. January 11, 2019.
"Scientific Games Selected By Oneida Indian Nation To Deliver Unparalleled Sports Betting Experiences At Three New York Casinos" https://www.scientificgames.com/media/89459/scientific-games-selected-by-oneida-indian-nation-to-deliver-unparalleled-sports-betting-experiences-at-three-new-york-casinos.pdf. ScientificGames. January 11, 2019.