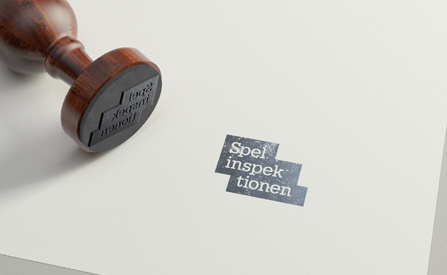 One of the most important institutions in Sweden as far as gambling is concerned, Spelinspektionnen, is once again facing with a quite unpleasant situation. Namely, it seems like two companies from this industry have broken the law…
Who Is It This Time?
We are talking about Genesis Global and AG Communications, the Swedish-facing subsidiary of Aspire Global. Both of these corporations will face certain financial penalties, concerning bonus offers provided to consumers.
Namely, the regulator in Sweden has tried numerous times to set boundaries, rules and guidelines as far as this industry is concerned, however, it is obviously very hard to follow them.
Just recently, the two were promoting offers that were related to 'recurring' bonuses, offering players significant amounts of money precisely through that ONE offer! This type of offer goes against the rules that the regulator has set in place concerning governing bonuses. According to their regulations, users can only receive a single, non-recurring bonus after sign up.
Their Response:
Both operators claim that they didn't pay out any of these listed bonuses, but still, the biggest problem in this entire case is the fact that they were promoting them in the first place and that is enough to fault them for breaching the rules.
Ultimately, the Swedish regulator defines 'bonus' as a form of discount or something similar, which is in correlation with any other type of financial incentive which is directly connected to service or game (it doesn't matter if it's a video slot or any other form of entertainment) on their platform.
Genesis Global must give SEK1.7m and AG Communications SEK500,000. Spelinspektionen gave the following statement:
"Gaming bonuses already pose a high risk from a social responsibility perspective, since many individuals with gambling problems have been attracted to them. The main purpose of the new gambling regulation, which came into force on January 1, 2019, is to strengthen consumer protection and reduce the negative effects of gambling
The limitation on bonuses is included in the law to reduce social and economic harms and to tackle problem gambling."
Both of these companies have already dealt with similar issues before. Recently, they refused to merge the Spelpaus.se self-exclusion program in this country, meaning that self-excluded gamblers were able to sign up with both of these operators, despite having opted in for self-exclusion. In April, AG Communications received a SEK3m punishment, while Genesis was handed a SEK4m sanction in March.
Source: "Swedish Regulator Issues Sanctions Over Bonus Failures" https://www.igamingbusiness.com/news/swedish-regulator-issues-sanctions-over-bonus-failures. iGaming Business. June 6, 2019.
Author: Tatjana Markovic