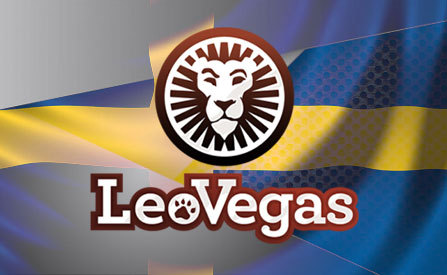 LeoVegas, a popular online casino operator working mainly in European markets, has received a gaming license extension by Spelinspektionen. This extension will allow the brand to…
…keep operating in Swedish markets for up to 5 years. Once this period expires, LeoVegas will have to go through the renewal process once again.
Gaining the Regulator's Trust:
Swedish regulated markets are fairly new compared to most. When this nation's regulatory bodies finally put together the adequate legislation, many operators took their place in line for a license. One of the first operators to get into this newly regulated market was LeoVegas. However, due to some initial compliance issues, the company was only given a 2-year license where most other players in the market received the full 5-year license.
Since then, the operator has been working hard to rectify whatever compliance issues they were facing. The company has made several adjustments to the way its business in Sweden operates and how they reach out to their customers. This online casino operator takes great pride in being one of the more flexible and innovative entities in a well-saturated segment of the industry.
Their ability to reach the standards requested by Spelinspektionen has brought them closer to being one of the best sources in Swedish online gambling spaces for high-quality slot games and other similar content.
Impacting the Future:
Gustaf Hagman, Group founder and CEO, offered his take on the new development and how it will impact this brand's future in Sweden. "It feels great and right that we got our license extended to five years. Following our efforts within compliance and experience from other regulated markets, the decision from the Administrative Court is an affirmation that we conduct a professional and responsible operation. The extended license gives us confidence in the Swedish licensing system and the Swedish market where we continue to take market shares. We see that several smaller players have already left the Swedish market and at the same time marketing has declined since the turn of the year."
Ever since Sweden introduced a licensing system on January 1, 2019, only the licensed brands could offer gambling services and products in this country's markets. Not only was this a massive move to…
…eliminate all of the black and gray that online casino operators who were working on the fringes of previously existing regulations experienced, but a decision to fully regulate the market has also brought a decent profit to the country's coffers.
About the Operator:
Founded in 2011 by Gustaf Hagman, its current CEO, LeoVegas, is a reputable online casino operator licensed to work in a number of highly competitive markets. Being a Swedish company, headquartered in Stockholm, the operator is naturally striving to be one of the largest operators of its kind in this country's newly regulated markets.
With over 900 employees worldwide, the group has made serious efforts to establish strong footholds all over the world and deliver the absolute best content to potential patrons.
Source: Miller, George. "LeoVegas swedish gaming license extended to five years" https://europeangaming.eu/portal/compliance-updates/2019/10/28/57335/leovegas-swedish-gaming-license-extended-to-five-years/. European Gaming. October 28, 2019.
Author: Dusan Trifunovic