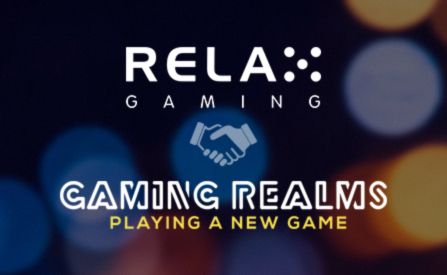 These days, the gaming industry is incessantly showered with brand-new partnerships. Today, the main actors in this article are two extremely reputable companies – Relax Gaming and Gaming Realms.
Outstanding Distribution Agreement:
We are talking about a platform-to-platform contract that is going to enable Relax to dispense an outstanding portfolio of games that is owned by its partner by utilizing their superb gaming platform.
Furthermore, with the help of this agreement, RG's partners will have the ability to reach Gaming Realms products, which refers to some of the most popular video slots by GR, such as: Deal or no Deal Slingo, Rainbow Riches Slingo, as well as Monopoly Slingo.
Respect & Satisfaction On Both Sides:
Daniel Eskola, CEO for the Estonia-based supplier commented:
"It was an easy decision to sign the agreement with Gaming Realm's Slingo as we look to take on the most engaging content from third-parties."
We are building a compelling proposition for operators and providers alike, with a rich portfolio of games delivered on the basis of commercial transparency."
Patrick Southon CEO at Gaming Realms, added:
"We are delighted to have signed this deal with Relax Gaming. The opportunity to distribute our games through such a highly regarded platform is a clear endorsement of the potential of the Slingo Originals portfolio in the world's regulated markets.
We are extremely excited to be able to bring our games to new audiences. We look forward to working closely with them in unlocking this partnership's potential."
By virtue of this contract, Relax added one more prominent platform-to-platform partner, having previously made a deal with two prestigious companies, Leander Games and American Gaming Systems.
It looks like the unstoppable brand has a lot of plans and ambitions in terms of expanding and attracting new consumers. They pride themselves on offering top-notch content that consists of more than 570 games.
Latterly, it was obvious that they managed to drastically extend their commercial and international footprint by making several significant agreements with some of the biggest names within the industry.
Collaboration With Green Jade Games:
Relax is tirelessly working on upgrading their content by making various partnerships with some of the leading companies in the industry. In April, they've made a strategic agreement with Green Jade Games.
As part of this deal, this platform-to-platform contract will see GJG export some of the most famous titles, such as The Smash, Hammer of Fortune and Coin Flip Deluxe onto the Relax platform, as well as scale their distribution through Relax Gaming's 350+ integrated casino brands.
Eskola added:
"We are delighted to have signed this partnership with Green Jade games, an innovative provider backed by highly experienced industry professionals.
Relax Gaming is committed to pursuing an open and collaborative approach to doing business, and this platform-to-platform agreement stands to benefit both companies long term."
Ben McDonagh, MD at Green Jade Games, also commented:
"This deal represents an excellent opportunity to expand our reach with a forward-thinking platform that has made swift and remarkable progress due to its no-nonsense approach and impressive technology.
We are pleased to have reached this agreement and look forward to a long and rewarding partnership."
Source: "Relax Gaming Extends Platform-To-Platform Portfolio With Gaming Realms" https://europeangaming.eu/portal/press-releases/2019/06/05/46731/relax-gaming-extends-platform-to-platform-portfolio-with-gaming-realms/. European Gaming. June 5, 2019.
Author: Tatjana Markovic