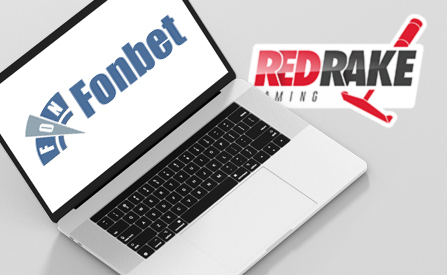 Red Rake Gaming has signed one of the biggest deals this year with Fonbet – a veteran operator that has a massive presence in the CIS region.
Such a partnership has allowed Red Rake to enter the Ukrainian market and bolster its presence in the Russian Federation.
This move comes in face of high demand for their products in the region. With new markets now available, the supplier promises to become one of the premier software providers in this part of the world!
Strategic Expansion into New Markets:
Red has been experiencing an ever-increasing demand for its games in the CIS region.
However, entering said markets had to be done tactfully. What they were looking for was…
… a veteran operator with a stellar track record. That was the only way the company could legitimately enter the market and open up their portfolio without exposing their new online casino operation to many risks.
There were a few viable candidates but Fonbet was deemed the best option. This regional giant has been in the business for 20 years. During that time, Fonbet has established connections all over the…
… CIS region and built the necessary infrastructure to handle a client the size and scope of Red Rake.
Red's Managing Director, Malta Ops, offers his comment on this deal, stating: "We are delighted on our most recent partnership with Fonbet and we are looking forward towards a long-lasting and fruitful collaboration. We have seen a high demand for our content in the CIS region and partnering with one of the most established operators in the region is very reassuring we are delivering what players want."
On the other end of the spectrum, Fonbet welcomes their new partner with open arms. Although Red is getting to tap into a whole new market…
… thanks to this deal, the operator is also gaining a lot. They'll be able to offer their customers some of the hottest titles on the market right now.
The operator's official comment on the new partnerships comes in the form of a single comment: "We are excited to offer red rake's excellent content to our platform. Without a doubt, red rake's content will prove to be very popular with our players."
An Exciting Year:
The Spain-headquartered provider is having a very successful year so far. In just one month, they entered numerous new markets, thus tapping into a whole new user pool.
They have done this through partnerships like this one, or the one they have with Betclic. Additionally, they have also released several new titles, one of which is The Adventures of Ali Baba.
Who Are The?
Red has been in the online casino business since 2011. They only entered the real money side of the industry in 2015.
The fact that they have managed to achieve such tremendous success and expand worldwide is a testament to their team as well as their games. With new markets to conquer, this studio isn't showing any signs of slowing down.
Source: "Red Rake bolsters its presence in Russia and introduce their games in Ukraine with Fonbet" https://europeangaming.eu/portal/press-releases/2019/07/02/49616/red-rake-bolsters-its-presence-in-russia-and-introduce-their-games-in-ukraine-with-fonbet/. European Gaming. July 1, 2019.
Comment: It looks like someone popped the brakes on Red Rake Gaming's train. They are dominating right now.
Author: Dusan Trifunovic