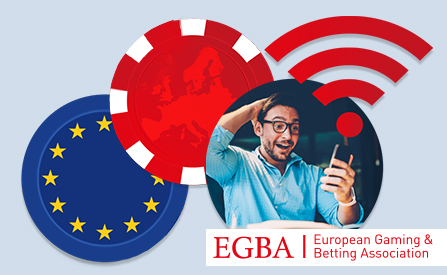 In order to protect the users, the European Commission had published guidelines regarding online gambling, but unfortunately, they failed to achieve their goal.
What Happened Before?
Since this wasn't as successful as they thought it would be, EGBA decided to make another attempt and create a new version. Commission Recommendation 2014/478/EU was made to somehow secure consumers all across Europe.
The obstacles on that way were mostly related to recommendation's voluntary nature and different national interests. These were the things that stopped these guidelines from achieving their primary objective.
The Point Of It?
The trade group said that they want to highlight how important it is to have a satisfying (if not the highest) level of consumer protection. Currently, their main focus is on Europe. Namely, they just want to see that national gambling authorities are receiving "coherent cooperation framework."
Besides these basic plans, they also want to have the consent of national gambling regulations with the law from EU "fully enforced" and at the same time, that online operators can freely offer their services to their clients, without feeling any form of guilt or weight.
Back in December 2017, the European Commission stated how they have literally given up from dealing with any online gambling enforcement cases and how they were going to leave all these crucial decisions concerning compliance with EU law to the national courts.
As of this moment, the EGBA have urged the commission to review the implementation of their suggestion, entitled "An EU framework for Online Gambling 2.0."
The researchers at the EGBA, Dr. Margaret Carran spoke about this topic:
"If we think they [the European Commission] wanted to achieve harmonisation, the recommendation has not done so. State-to-state regulations are extremely divergent. Even if regulation appears to be similar, in detail they are still very different."
Not Enough Reasons For Celebration:
Moreover, she that they should all be very careful and not to celebrate anything yet (even though some good results have been noticed) because it still hasn't encouraged member states to enforce it.
When she discussed about the reports with Gambling Compliance, Mrs. Carran stated:
"This issue of inconsistency must be highlighted for both the consumer and operators. As of now there is no consensus on what the regulatory balance should be. Some countries might see enforcement issues such as advertising as beneficial to their state, but others do not. There are various issues in creating a European consensus, but this is what is required in order to create consistent regulation across gambling markets."
The living proof that this entire idea has still made some impact is the fact that Belgian Gaming Commission director Peter Naessens introduced very similar voluntary guidelines for online gambling reporting.
Source: "EGBA Pitches 'Online Gambling 2.0' To European Commission" https://europeangaming.eu/portal/compliance-updates/2018/12/19/35253/egba-pitches-online-gambling-2-0-to-european-commission/. European Gaming. December 19, 2018.
Comment: I'm glad things are moving in a good direction. No matter what anyone else says, customers/consumers must always come first!
Author: Ava Jackuard