Thanks to the international appeal of online slot gaming, plenty of gamers have become seasoned veterans of the reels. They've seen everything a designer can throw at them, and know how to adjust their betting strategy according to the challenges and bonuses at hand.
Amidst all this action, though, it's easy for new punters to feel left behind. But fear not! We're here to help.
What is a paytable?
Simply put, a paytable is a table where a slot's pay structure is explained. Understanding it is essential in making informed strategic decisions.
Players can usually find it tucked away on a separate screen amongst the game's menu pages…
… but finding it is one thing – really grasping the information is another thing entirely.
First things first: the paytable usually looks like a visual list of all available gaming symbols. It's usually easy to tell which symbols pay more than others, but exactly how much they pay is not always clear.
This is because many payout is often expressed based on the current bet size: in order to be sure, we recommend setting the bet level to 1 or 2 times the betting currency, so that the payout ratio is more obvious.
In addition to the payout amounts, there are some terms punters can expect to see.
What are some common slot gaming terms?
wild - A wild symbol is any gaming icon that, depending on the context in which it appears, can substitute for others in order to help form winning combinations. It may have a payout value of its own, or it may only contribute towards other wins.
example:
three cherry symbols = win, two cherry symbols + one wild symbol = the same win
scatter - This gets its name because, unlike other gaming icons, it may trigger a win or special feature wherever it appears on the reels. If a game has a free spins bonus feature or jackpot, this is often the key to unlocking it.
example:
three or more scatter symbols trigger free spins
bonus - These also unlock special bonus features, but they will usually be instant wins rather than additional features or mini-games. This symbol may also be called special or jolly.
example:
three or more bonus symbols award a cash prize
RTP - short for Return-to-player ratio, RTP expresses how much wagered money a bettor should expect to see paid back to them over time. It is analogous to the house edge found in casino table games.
RTP usually falls somewhere between 88-98%. For example, if a title offers an RTP of 96%, a punter should expect about $96 in their bankroll after making 100 wagers of $1. Clearly, a higher number is more favorable to players!
example:
This slot has an RTP 95.2%.
pay lines - a payline is a pattern across the reels… if matching symbols appear on it, a win will be awarded. Simple as that! The pattern may be a straight line, a V-shape, or something really wild.
Things may get a bit more interesting if there are adjustable paylines. That is, some titles let gamers choose how many paylines to activate. Generally speaking, the more there are, the more ways to win will be available, which is favorable… but the cost of the bet may rise accordingly, which is less favorable.
As a rule of thumb, playing with all paylines active is usually the best policy.
example:
This game offers 20 fixed paylines.
progressive jackpot - the white whale of online slots, these bonuses get their name because they grow progressively larger as play continues. They may be won by special symbols, or even be awarded at random!
A percentage of each bet of the gaming session may go into them… sometimes, each bet from multiple players (even across multiple games!) may feed into the jackpot payout pool! This where truly astronomical payouts can be won.
example:
This slot features a progressive jackpot shared across multiple platforms!
This should give new punters a good place to start! Before jumping in with both feet, we advise new gamers to also get familiar with some of the bonuses offered by gaming sites themselves. Sometimes these can eclipse the value of anything that can be won inside a given title!
Finally, there are some risk-free bonuses on a 'try-it-out' basis. Fair warning: though these bonuses themselves don't cost anything, players will often have to register and deposit real money in order to claim winnings.
FAQ:
The paytable is where any slot's design team explains how its pay structure works.
Because information is power! An informed gamer can make more responsible choices, most of all in determining whether a given title is worthy of their time and bankroll.
What is most important in determining where and what to play: free spins, bonus features, or wild symbols?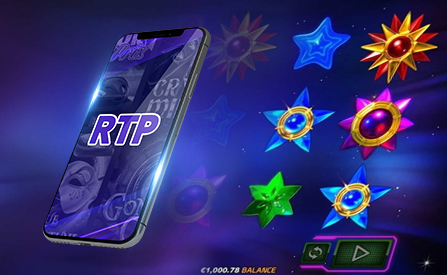 Trick question! The answer is RTP.
There are literally tens of thousands of online slot games available, with a jaw-dropping range of value, visuals, bonuses, structure, and quality. Ultimately, though, the main draw of the genre is wins.
No matter how enticing other factors may be, a title with 97% RTP offers significantly better value than one with 94% RTP. And that's true 100% of the time!
Does every slot game have paylines?
No! A great many inventive titles have been released in recent years, some of which eschew the traditional payline structure altogether!
The variety that can be found within online slot gaming is tremendous, and given the speed at which new titles are released, it really has no